September 27, 2023
Family Meals in Minutes
September is Family Meals Month. More than 35 years of research shows family meals matter to both physical and mental health. Keep nutritious shortcut-ingredients on hand from the frozen and dairy aisles to help get meals on the table fast.
Stock up in the dairy aisle: eggs, cheese shreds, milk, English muffins, 100% juice and canola oil butter spread, yogurt and yogurt drinks, cottage cheese and ricotta cheese. Visit the frozen aisles for frozen fruits, frozen vegetables, potato hashbrowns, tortellini, ravioli, rice, fish fillets, traditional and plant-based proteins, ready-to-heat-and-eat complete meals or side dishes, and so much more.
Check out these quick tips and recipes to help you make family meals in minutes.
Breakfast in Just 10 Minutes
Are you stuck in the mindset that you don't have time to eat breakfast? Harvard's Family Dinner Project estimates many families only have about 10 minutes for breakfast. Reserving just 10 minutes can help you squeeze in this very important daily meal. Try these 10 breakfast ideas.
Granola cereal + milk + nuts + 100% juice
Old fashioned oats microwave-prepared with your favorite milk + frozen cut fruit
Eggs (cooked your way) + rye toast topped with canola butter + yogurt or yogurt drink
Cottage cheese + frozen blueberries + warm nut butter drizzle
Frozen acai puree + frozen berries + granola+ banana + honey drizzle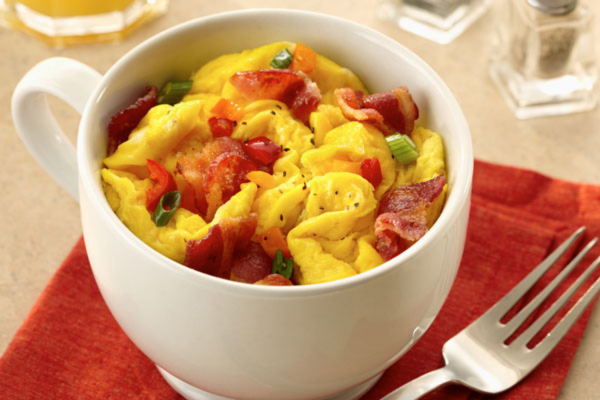 Lunches On the Go
Lunch is that mid-day meal that energizes the rest of your afternoon. Don't skip out this mid-day mental boost.
Try refrigerating leftovers from last night's dinner to reinvent it as tomorrow's lunch.

Try pairing hearty soups with simple sandwiches, salads and sides.
Solving the Dinner Dilemma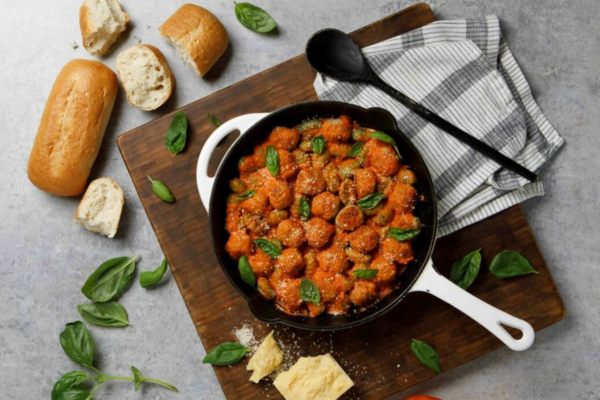 Main Dishes
Did you know there are more than 700 main dish recipes on easyhomemeals.com ? Here are just a few to help you solve the age-old question: "what's for dinner?"
Side Dishes
Some side dishes come together faster than you think—like this Sheet Pan Veggie Roast simple side dish. Don't let the cooking time fool you, this recipe is very short on active cooking minutes. To put it simply, there is very little prep needed before the side dishes is roasting and caramelizing in the oven. You can use that time to get the rest of your meal ready.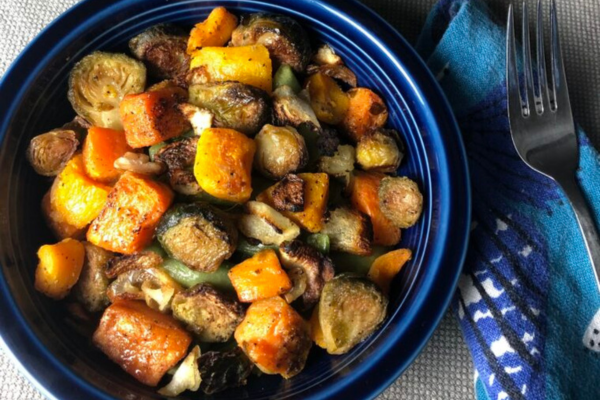 Or, try this Roasted Herb Potatoes with Burrata dish that doubles as a roasted side dish or vegetarian meal. It features perfectly seasoned potatoes topped with creamy burrata cheese.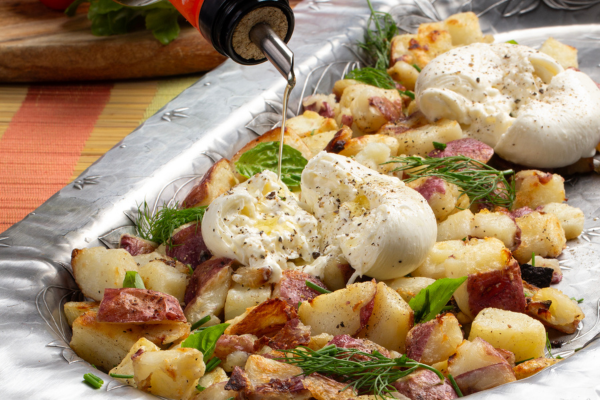 Are You Really Pressed for Time?
When you are really pressed for time, choose one of the easiest ways to pack lunch on the go with better-for-you, ready- to-heat-and-eat packaged frozen meals from the frozen foods aisle.
About the Author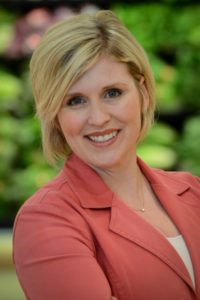 Karen Buch, RDN, LDN is a central Pennsylvania-based Registered Dietitian Nutritionist with over 15 years of experience working in grocery retail. As Founder of Nutrition Connections LLC, Karen uses multi-media communications to help consumers make the connection between food, nutrition and health and provides consulting services to various clients within the food industry. Connect with her on Facebook, Twitter and Instagram.