July 17, 2022
18 Ice Cream Desserts to Celebrate Ice Cream Day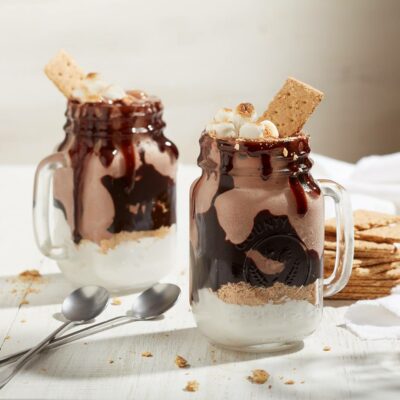 Here's the scoop… it's National Ice Cream Day! We already know that President Ronald Reagan proclaimed July as National Ice Cream Month in 1984, but he also designated the third Sunday of the month as National Ice Cream Day[1]. America's love for ice cream is as strong as ever. In 2021, U.S. ice cream makers churned out more than 1.3 billion gallons of ice cream[1]. Whether you prefer it in a bowl, on a cone, blended in a milkshake, pie a la mode, as a sandwich or in a dessert, the flavors and varieties of ice cream are endless. To celebrate Ice Cream Day, we've pulled together decadent recipes for ice cream cakes, pies and other desserts.
Ice Cream Cakes
Ice Cream Pies
Other Ice Cream Desserts
What ice cream dessert will you enjoy to celebrate National Ice Cream Day? Share with us on social media @EasyHomeMeals.
[1] https://www.idfa.org/news-views/media-kits/ice-cream/july-is-national-ice-cream-month