February 8, 2023
12 Easy Recipes For Game Day
The big game is right around the corner and it's time to start planning your menu! Whether you're a die-hard fan or just in it for the food, drinks and fun, one thing is for certain: the right snacks and recipes can make or break your game day experience.
From classic dips like bacon and cheese and buffalo chicken to creative twists on fan favorites like loaded nachos, pizza and mac & cheese, there's something for everyone. These recipes are not only delicious, but they're also easy to prepare, leaving you more time to enjoy the game with your guests.
12 Big Game Recipes for Super Bowl Weekend
Below you'll find a selection of our favorite game day recipes that are sure to score a touchdown with your guests. Grab your friends and get ready to snack your way to victory with these big game bites!
Game Day Pizza Recipes
Guilt-Free Buffalo Chicken Pizza

Looking to indulge your pizza cravings while still sneaking in your veggies? Our Guilt-Free Buffalo Chicken Pizza is a perfect blend of tender chicken, zesty buffalo sauce, diced celery and gooey mozzarella cheese, all piled high on a frozen cauliflower crust. Get the recipe.
Mac 'N Cheese Pizza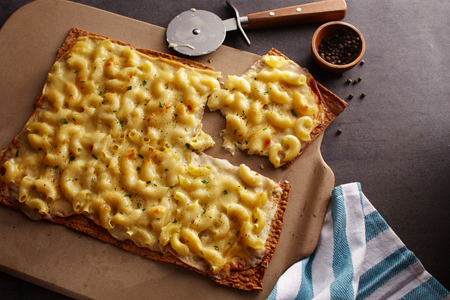 Finally, you're two favorite foods have come together. Our Mac N' Cheese Pizza combines tender pasta and creamy cheese on top of a crispy Lavash flax, oat bran & whole wheat crust. Add your favorite toppings for an extra layer of flavor that both kids and adults will love. Get the recipe.
Game Day Dip Recipes
Half-Time Bacon Cheese Dip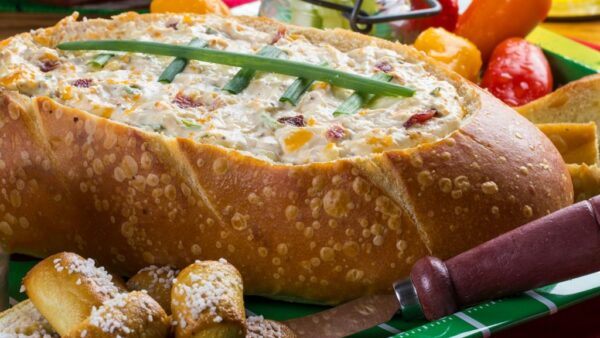 The search for the perfect creamy and savory dip is over. Our Half-Time Bacon Cheese Dip blends gooey melted cheese and crispy bacon bits right in a loaf of your favorite bread. Get ready for this dip to become the MVP of your game-day party. Get the recipe.
Easy Buffalo Chicken Dip

Here's our spin on the ultimate crowd pleaser. Our Easy Buffalo Chicken Dip combines creamy cheese, frozen, cooked grilled chicken strips and celery with your favorite zesty buffalo sauce. Bake until perfectly warm and serve with frozen garlic bread.  Get the recipe.
Jalapeño Crab Rangoon Dip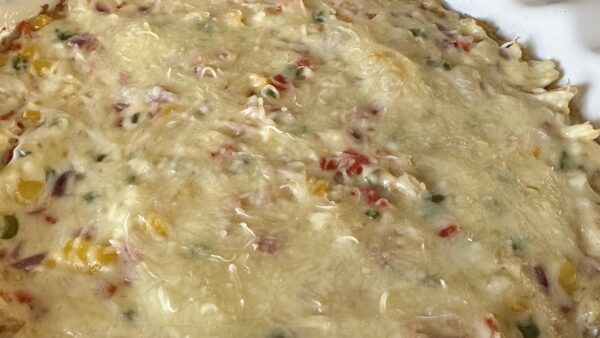 We've put a new twist on a takeout classic. Our Jalapeño Crab Rangoon Dip combines juicy canned lump crab meat, creamy cream cheese and spicy jalapeños and veggies for a snack your guests won't be able to resist. Serve with air-fried wonton wrappers to complete the dish. Get the recipe.
Game Day Finger Food Recipes
Game Day Football Potato Skins

No matter who wins the game, our Game Day Football Potato Skins will be the real winner at your party. Just pop Farm Rich Loaded Potato Skins in the oven and serve them with sour cream and your other favorite toppings. Get the recipe.

Pepperoni Bites
The perfect game-day snack doesn't need to be complicated. Our Pepperoni Pizza Bites wrap Bridgford Sliced Pepperoni in either Bridgford Frozen White Rolls or Frozen Ready-Dough® for a quick, easy bite your guests will love. Get the recipe.
BBQ Mac & Cheese Cups

Mac & cheese? BBQ pulled pork? What could be better than that? Frozen macaroni & cheese gets topped with your favorite frozen pulled pork and a buttermilk biscuit "football" for the perfect zesty, cheesy bite. Our BBQ Mac & Cheese Cups may just replace the game as the star of the party. Get the recipe.
Game-Day Charcuterie Cones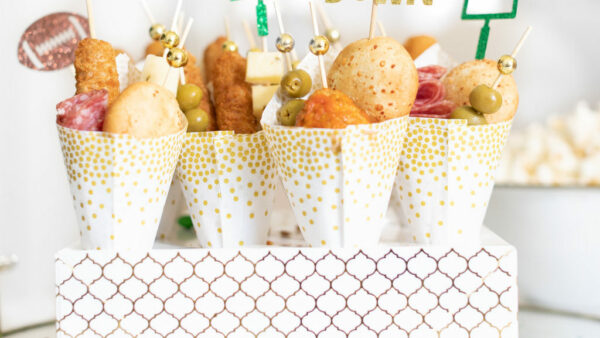 No matter where you're watching the big game, you can take your charcuterie board with you. Our Game-Day Charcuterie Cones are loaded with your favorite Farm Rich snacks, savory meats, creamy cheeses and olives, all wrapped up in an easy-to-carry cone. Customize your cones with your favorite flavors for a unique, on-the-go snack!  Get the recipe.
Game Day Dessert Recipes
Crispy Cheesecake Squares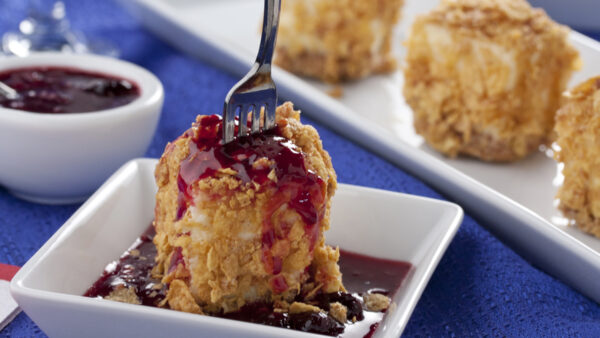 We've got the perfect game-day homemade dessert (with a little help from a frozen cheesecake). Cheesecake squares get coated in cereal and drizzled with a homemade berry sauce. Everyone will want to call a timeout to grab a second helping! Get the recipe.
Salted Caramel Dessert Shooters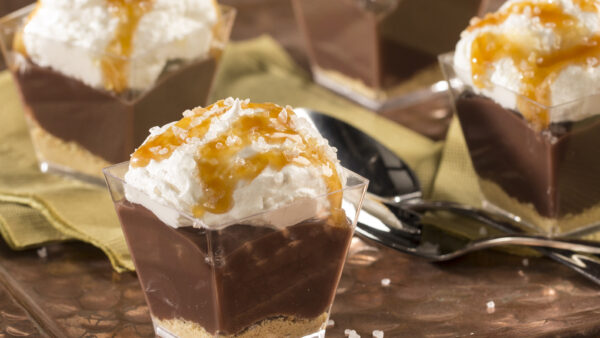 Add a little sweetness to your game day with our Salted Caramel Dessert Shooters. Layers of graham crackers, chocolate pudding and chocolate caramel coffee creamer-spiked whipped topping make the perfect quick dessert for guests of all ages. Drizzle with caramel sauce and finish with sea salt to take this treat to the next level. Get the recipe.
Cinnamon Sugar Dessert Nachos

Think nachos have to be an appetizer? Think again! Bakes triangles of Jus-Rol Piff Pastry Dough tossed in cinnamon sugar form the perfect chip, and layers of fresh fruit, caramel, chocolate sauce and Cool Whip make the perfect sweet and lightly decadent nacho treat. Get the recipe.
Looking for more recipes to feed your favorite sports fans? Check out the rest of our game day recipes for the perfect snacks for your Super Bowl party and beyond. Show us your game day spreads on social media @EasyHomeMeals / #EasyHomeMeals.