March 28, 2023
12 Easy Breakfast Recipes Using Frozen Fruits & Vegetables
Rise and shine, an egg-cellent breakfast is on the horizon!
Don't sleep on these delicious breakfast recipes! Whether you need a speedy pre-work bite, or an indulgent Saturday morning treat, we have an option for you. Incorporating frozen fruits and vegetables into your meals not only saves time, but reduces spending by offering a longer shelf life than fresh produce.
Why Frozen Produce?
While it is commonly believed that fresh produce is superior to frozen, it has been proven otherwise. Frozen produce is flash frozen at time of harvesting, locking in peak freshness. Contrary to some common frozen food myths, freezing can actually help preserve the nutritional content of fruits and vegetables by locking in important vitamins and minerals. Plus, frozen produce is typically more affordable than fresh, making it a budget-friendly option for families on the go.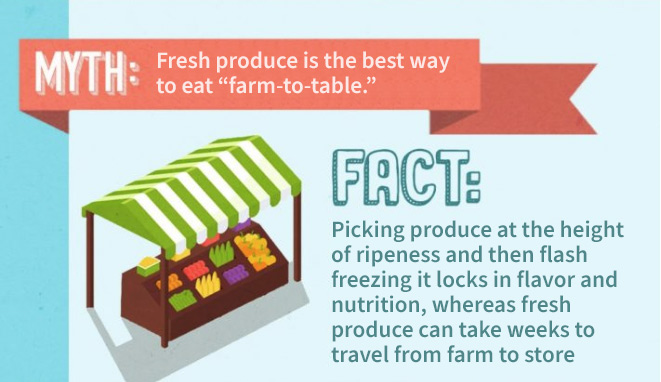 12 Frozen Fruit & Veggie Breakfast Recipes
Breakfast Smoothie Bowl
Feel-Good Smoothie Bowl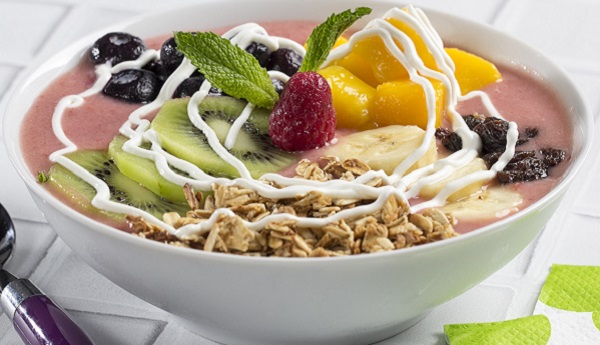 Our Feel-Good Smoothie Bowl is sure to help you start your day off right. Frozen mangoes, raspberries and strawberries get blended together with fresh banana and almond milk for a sweet breakfast that's packed with vitamins and nutrients. Add your favorite toppings like fresh fruit and granola to create your perfect bowl!
Get the recipe
Power Berry Smoothie Bowl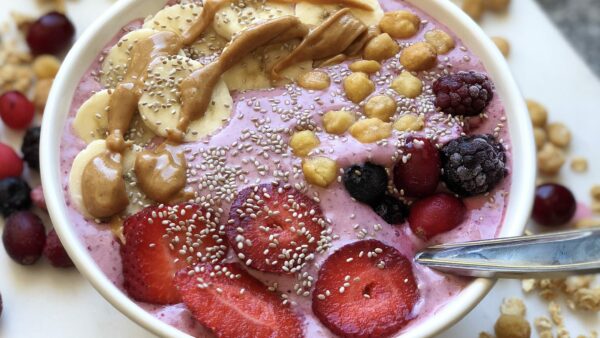 Our Power Berry Smoothie Bowl is a delicious breakfast that will keep you full until lunch. Blend frozen Cape Cod Select Power Berry Blend with fresh banana, Greek vanilla yogurt and vanilla protein powder, then top with almond butter, chia seeds and Honey Biena Chickpeas for a protein-packed start to your day.
Get the Recipe
Breakfast Acai Bowls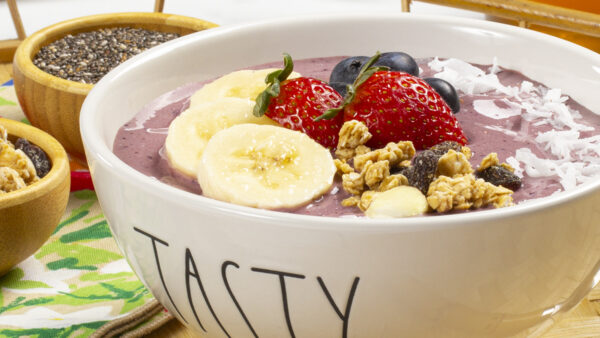 It's never been easier to make beautiful Breakfast Acai Bowls at home. Frozen fruit, Greek yogurt and frozen acai puree blend together to form the perfect base for your favorite toppings, like granola, chia seeds and fresh fruit. Don't forget to snap a picture of your Instagram-worthy breakfast before you eat!
Get the Recipe
Egg and Vegetable Breakfast
Broccoli Quinoa Frittata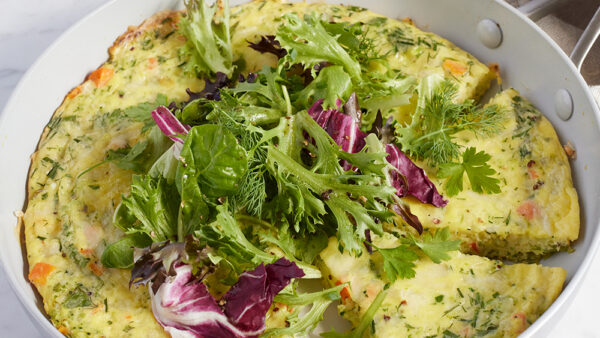 Here's a healthy and sophisticated brunch dish your family and friends will love. Eggs and cheese meet Del Monte® Veggieful® Riced Broccoli in our tasty yet effortless Broccoli Quinoa Frittata.
Get the Recipe
Crispy Egg Wrap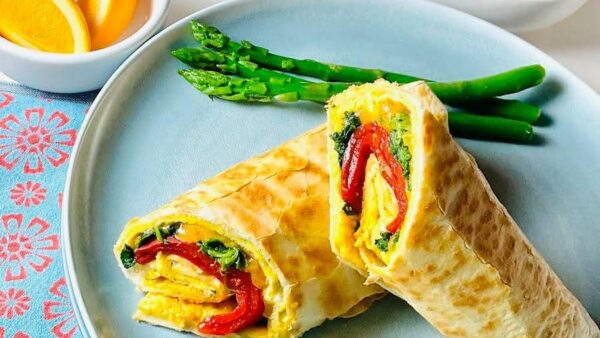 Looking for a quick breakfast on the go that still packs in the protein and veggies? Our Crispy Egg Wrap layers fluffy eggs, shredded cheese, peppers and spinach in a crispy tortilla for a filling meal that can be enjoyed anywhere. Get the recipe
Asparagus and Parmesan Muffin Tin Egg Bites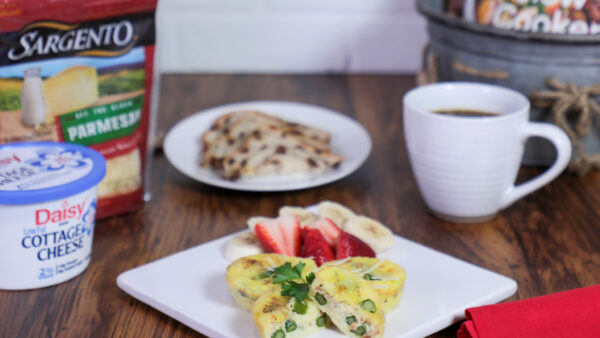 These Asparagus and Parmesan Muffin Tin Egg Bites are the start of an egg-cellent day! Combine eggs, cottage cheese, Parmesan cheese and spices with cooked frozen asparagus spears and bake in a muffin tin. Make in advance and freeze for up to two months for a quick, protein-rich breakfast that's perfect for busy mornings.
Get the Recipe
Breakfast Smoothies
Honey Ginger Berry Smoothie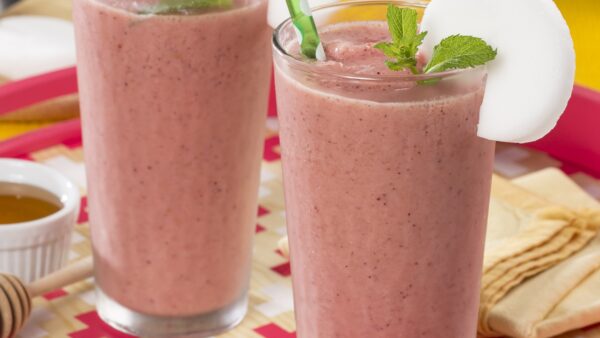 Our Honey Ginger Berry Smoothie is a refreshing way to start your day. Frozen fruit, yogurt, mango juice, honey and ground ginger get blended into a thick, frothy smoothie with just a hint of spicy ginger flavor. Get the Recipe
Frosty Peach & Pear Smoothie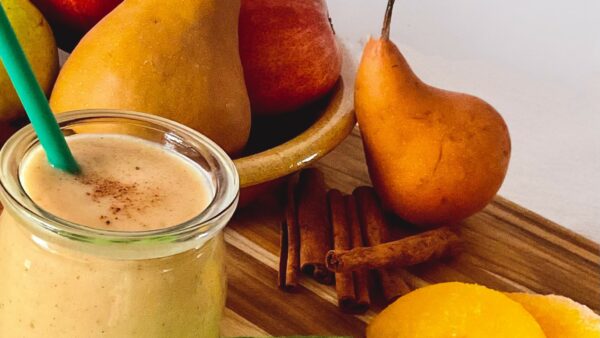 Our Frosty Peach & Pear Smoothie is the perfect breakfast on a hot summer day (or any time, really!). Blend fresh pear and frozen peaches with vanilla low-fat yogurt for a sweet but light start to your day. Get the Recipe
Lean & Green Smoothie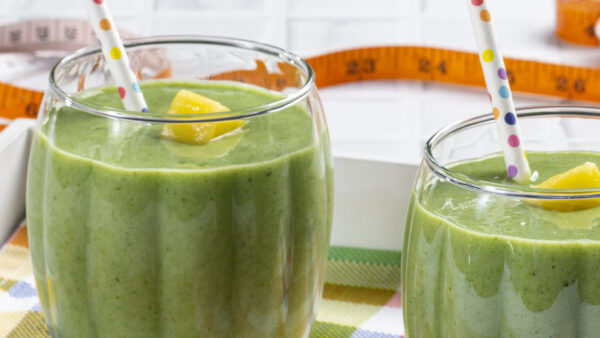 Here's a great way to get your fruits and veggies first thing in the morning! Our Lean & Green Smoothie combines frozen spinach, Greek yogurt and fresh and frozen fruit for a refreshing breakfast packed with nutrients. Get the recipe
Baked Breakfast
Peanut Butter Raspberry Oatmeal Breakfast Muffins
Our make-ahead Peanut Butter Raspberry Oatmeal Breakfast Muffins pack a ton of flavor into a tiny package! Rolled oats, frozen raspberries and creamy peanut butter are the stars of these tasty muffins. Bake them ahead of time and freeze so you have a quick breakfast ready whenever you need it!
Get the Recipe
Strawberries and Cream French Toast Casserole
Looking for a brunch dish your kids will love? Our Strawberries and Cream French Toast Casserole combines fluffy French bread, cream cheese and frozen strawberries for a sweet and decadent treat perfect for weekend mornings. Get the recipe
Blueberry Muffin Baked Oatmeal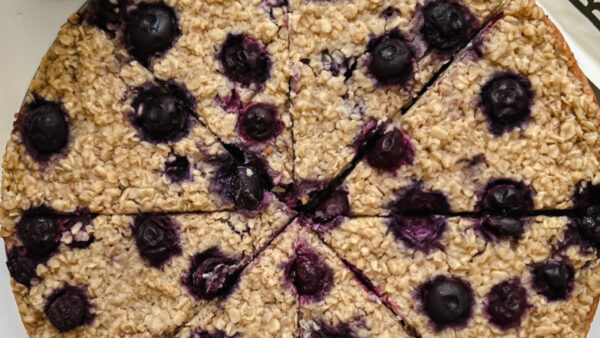 Our Blueberry Muffin Baked Oatmeal puts a fun spin on the flavors your family already loves. Quick oats and Seal the Seasons Frozen Blueberries get combined with spices and baked for a sweet treat perfect for lazy Sunday mornings or a weekday breakfast on the go. Get the recipe
---
Frozen fruits and veggies are your secret weapon for creating quick and delicious morning meals. Whether you're looking for a healthy and filling breakfast or a decadent brunch dish, you don't have to look any further than your freezer. What's your favorite breakfast? Share with us on social media @EasyHomeMeals or explore more easy breakfast and brunch recipes.