June 18, 2023
12 Go-To Dairy Aisle Recipes
The dairy aisle is home to an endless array of meal-starter ingredients. In fact, keeping dairy-aisle foods on hand ensures you'll never run out of possibilities for tasty meals and snacks. Below, you'll find links to a dozen dairy-rich recipes along with tips and tricks to boost your dairy IQ.
Eggs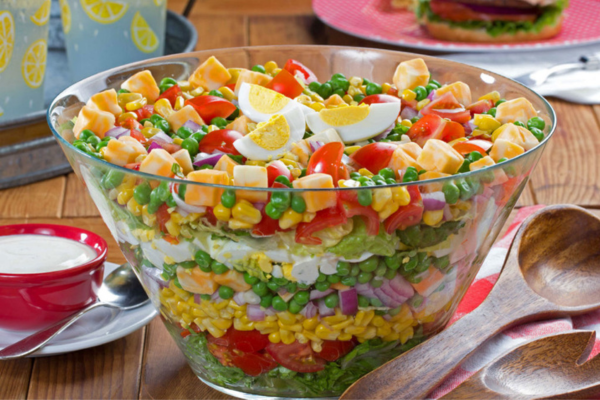 Hands down, eggs are notably one of the most versatile ingredients in the kitchen, from deviled eggs to quiche, lasagna to frittatas, egg salads to omelets, a myriad of desserts such as custards, cakes, puddings, meringues and so much more!
Egg Tips & Tricks
Did you know?  Eggs add flavor, color, structure and can act as an emulsifier in baked goods.
When eggs are separated, egg yolks provide a light texture and tenderness, while egg whites provide volume and can be whipped to form 'soft' or 'stiff' peaks. Adding two tablespoons sugar per whipped egg white makes fluffy meringue.
Did you know?  You can make hard-boiled eggs without fancy cooking gadgets.
The phrase "how to hard-boil eggs" is a frequent web-search inquiry. In a pinch, you can buy ready-to-eat hard-boiled eggs in the dairy aisle. Or simply make hard-boiled eggs at home; it's easy as one, two, three!
STEP 1
• PLACE large eggs into a saucepan in a single layer.
• ADD enough cold water to cover the eggs by one inch.
• HEAT over high heat until just boiling.
STEP 2
• REMOVE saucepan from heat.
• COVER and let STAND in the hot water for 12 minutes.
STEP 3
• DRAIN, PEEL and SERVE hard-boiled eggs warm  OR
• TRANSFER to a bowl of ice water to COOL completely.
• Then, STORE hard-boiled eggs (in their shells) in the refrigerator for up to one week.
Try these egg-cellent recipe ideas featuring hard-boiled eggs:
Party Perfect Stacked Salad
Avocado Egg Salad
Pesto Deviled Eggs
Milk & Dairy Alternatives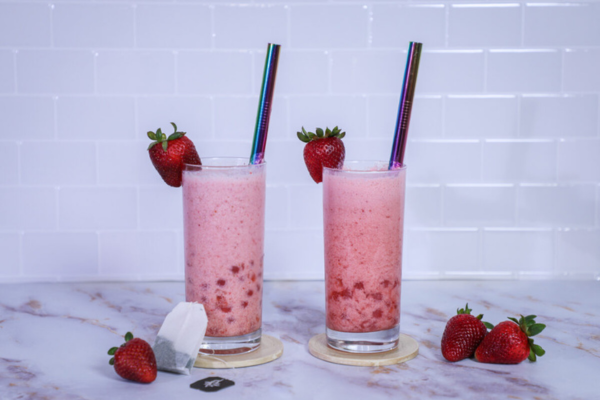 Many amazing dairy products are derived from dairy milk. All forms of milk are excellent sources of calcium, protein and other nutrients. Butter, cheese, cottage cheese, ricotta cheese, cream cheese, half and half, buttermilk, sour cream and whipping cream are dairy recipe ingredients that can be included in a healthy diet when used in moderation.
Milk Tips & Tricks
Did you know?  You can freeze leftover dairy milk.
That's right, no more wasted milk when traveling away from home. Store in an airtight, freezer-safe container and allow at least an inch and a half of air space. Skim milk freezes best and avoids fat separation.
Did you know?  You can make a quick substitution for buttermilk called for in a recipe.
Simply add one tablespoon of distilled white vinegar or lemon juice to one cup of milk. Stir and let it stand for 3 to 5 minutes.
Did you know?  Not everyone consumes dairy milk.
Plant-based milks—made from almond, oat, soy, coconut, pea, hemp and rice—are available as alternatives for people who can't or don't want to drink dairy milk.
Try these 'berry' refreshing recipes featuring milk:
Strawberries and Cream Pancakes
Strawberry Lemonade Boba Milk Tea
Yogurt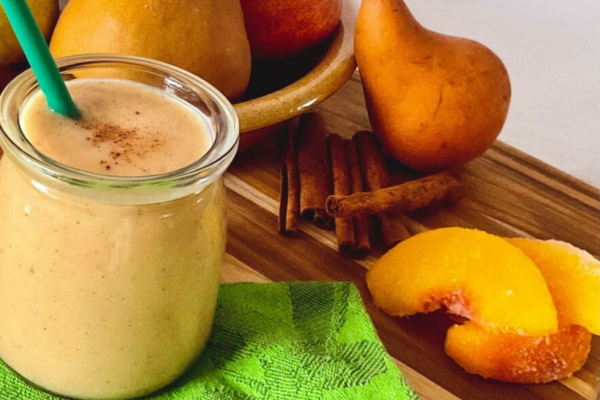 Fermented dairy products—made with live, active cultures—are good for the body's gut and immune system. The dairy aisle is packed with varieties of fermented yogurt and yogurt-style drinks. Look for plain and fruited yogurt, Greek yogurt, Icelandic skyr, Middle-Eastern labneh, kefir and others.
Yogurt Tips & Tricks
Did you know?  Plain Greek yogurt can replace mayonnaise in many homemade salad dressings and dips.
Try using creamy plain Greek yogurt when making coleslaw dressing or traditional Greek tzatziki dip containing cucumbers, fresh herbs, lemon juice, garlic topped with a drizzle of olive oil.
Did you know?  Lactic acid in yogurt helps break down protein.
Try using yogurt as an ingredient in your next marinade to help tenderize chicken or fish.
Did you know?  Fruited yogurt is a kitchen staple.
Use fruited yogurt as a tasty dip for strawberries, as a drizzle over banana slices or as a creamy addition to fruit smoothies.
Try these oh-so satisfying recipes featuring yogurt:
Frosty Peach & Pear Smoothie
Berries and Granola Yogurt Bark
Festive Spinach & Red Bell Pepper Dip
Cheese
People have been making cheese for over 4,000 years. You'll find hard cheeses, soft cheeses, mild cheeses, tangy cheeses and even stinky (yes, stinky) cheeses. Aging certain cheeses can help to develop complex flavors, while other cheeses are meant to be eaten soon after the production process. Chances are there's a cheese to please every palate and preference.
Cheese Tips & Tricks
Did you know?  Just a few easy steps can make shredding cheese easier.
When shredding a block of soft cheese, try popping the cheese into the freezer up to 30 minutes. Next, spritz your cheese grater with a little olive oil or cooking spray. Lastly, place a piece of wax paper under the box grater to catch the cheese shreds.
Did you know?  You can make crunchy parmesan cheese crisps.
All you need is a baking sheet lined with parchment paper? Bake 2-inch mounds of Parmesan cheese shreds in a 400° oven for 6-8 minutes or until crisp and golden. Sprinkle with garlic powder or ground black pepper for added flavor. Float crisps on bowls of tomato soup or add crisps to a fresh vegetable salad just before serving.
Did you know?  Feta cheese is one of the world's oldest cheeses.
Feta is a brined, crumbly white cheese typically made from sheep's milk. To be called 'feta', it must be produced in Greece.
Try these easy, peasy recipes featuring cheese:
Spanokopita (Spinach & Cheese Phllo Triangles)
3-Cheese Summer Tomato Tart
Kickin' Popper Bites
Search our recipe database for hundreds of go-to recipes that include frozen and refrigerated foods! Share your favorite recipes and dairy aisle tips and tricks to @EasyHomeMeals using the hashtag #JuneDairyMonth.
About the Author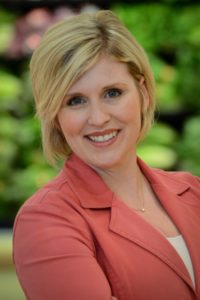 Karen Buch, RDN, LDN is a central Pennsylvania-based Registered Dietitian Nutritionist with over 15 years of experience working in grocery retail. As Founder of Nutrition Connections LLC, Karen uses multi-media communications to help consumers make the connection between food, nutrition and health and provides consulting services to various clients within the food industry.