June 30, 2022
The Dish on Dairy by an RD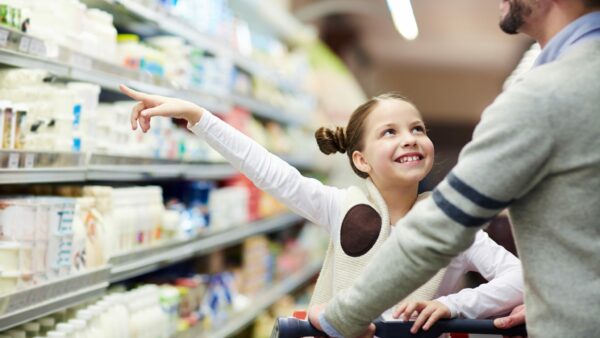 We're celebrating June as the official start to summer! At our house, it means a 3-month vacation for my school-aged kiddos too. June is also known as Dairy Month, a tradition that started back in 1937 as "National Milk Month" and evolved, within a few years, to "June Dairy Month" which continues to this day. And, there are plenty of reasons to rave about dairy.
Are Dairy Foods Good for You?
Dairy foods are both delicious and nutritious. Foods such as milk, yogurt and cheese are dairy-based sources of Calcium, Vitamin D and potassium—shortfall nutrients among Americans, meaning most people, young and old, simply don't consume enough to meet national standards for good health. Calcium helps strengthen skeletal bones and teeth, while Vitamin D helps the body absorb calcium and support the immune system among other benefits. In addition, milk products supply high-quality protein, vitamin A, B vitamins, selenium, zinc and other essential nutrients.
How Much Dairy is Recommended?
The 2020-2025 Dietary Guidelines for Americans affirms fat-free and low-fat dairy are part of an ideal, healthy dietary pattern along with whole grains, legumes, fruits, and vegetables. However, 90 percent of all Americans don't consume enough dairy. Children ages 2 to 3 years need 2 servings of dairy per day, while children ages 4 to 8 years need 2 ½ servings per day. People aged 9 and older need 3 servings daily. It's easy to trim excess calories from dairy foods by choosing reduced-fat and fat-free options and minimizing added sugars. Generally, a serving of milk or yogurt equals eight ounces (one cup or a half-pint), while a serving of cheese is equal to one and a half ounces.
What Foods Can You Find in the Dairy Aisle?
Beyond dairy-based staples—such as plain and fruited yogurt, kefir, Greek yogurt and Icelandic Skyr, cheese shreds, cheese slices and soft cheese such as ricotta, cottage cheese and cream cheese, butter and milk—you can also find non-dairy plant-based alternatives, orange juice, eggs, English muffins, tortilla wraps, pizza crusts, dips, blended oil & butter spreads and even condiments like horseradish and kimchi in the dairy aisle.
During Dairy Month, I think about the wide variety of foods found in the Dairy aisles that help me feed my family all summer long during everyday meals and snacks, cookouts, and pool parties, and when we're on-the-go during fun, family road trips. Give some of these dairy recipes and serving tips a try!
Meals and Snacks
     Breakfast
This easy breakfast of Orange Juice, French Toast Sticks and Yogurt for dipping is ready in just 15 minutes.
Get more out of breakfast by cooking hot cereals in milk versus water. Simply add 1/3 cup old-fashioned oats to a high-sided, microwave-safe glass bowl and mix with 2/3 cup milk. Cook according to package directions. Sprinkle with cinnamon and diced apples, peach slices or blueberries.
Pair a bowl of plain yogurt with fresh or frozen fruit and slivered nuts to boost flavor, fiber, and natural sweetness.
     Lunch
Serve these hearty Lasagna Grilled Cheese sandwiches with this Summer Panzanella Salad with Garlic Butter Croutons that's packed with fresh cherry tomatoes, cucumbers, garlic, red onion, fresh basil and parsley.
It's easy to cut back on creamy dressings when you add bold flavor to your favorite salad with a sprinkle of feta crumbles, horseradish cheddar shreds or grated parmesan. Try adding toasted pumpkin seeds, sesame seeds, chia seeds and sliced almonds too.
     Dinner
Plate this flavorful marinated Lemon Yogurt Chicken stacked on toasted English muffins and topped with cucumber yogurt dressing, fresh lettuce, and tomato slices.
Need a no-cook side dish? Try this light and refreshing Spring Bounty Salad featuring edamame, radishes, tomatoes, asparagus, spring mix greens drizzled with a lemony mint yogurt dressing infused with minced garlic.
Make this Baked Chicken Florentine that combines marinated boneless skinless chicken with mozzarella cheese, fresh baby spinach and marinara.
     Snacks and appetizers
Make a serving tray filled with fresh strawberries, graham crackers, grapes and pretzels to pair with this Cool and Creamy Cannoli Dip; simply stir softened cream cheese, powdered sugar and a splash of orange juice until smooth and top with mini chocolate chips.
Try making Mini Gyros with Tzatziki Sauce—a classic blend of yogurt, cucumber, garlic, salt, olive oil, vinegar and mint. As a time-saver, you can substitute plain Greek yogurt rather than straining yogurt for 2 hours when preparing the Tzatziki sauce.
Serve these Easy Air Fryer Stuffed Mushrooms for game night or gatherings. Stuff portabella mushroom caps with a blend of fresh peppers, spinach, cream cheese and aged Italian cheese shreds, along with Worcestershire sauce and powdered garlic and onion. Air fry for just 7 minutes.
Cookouts
Add cheese shreds or crumbles to your grilling favorites from burgers to Mexican street corn.
Use plain yogurt as a base for savory dips to serve with crispy veggies.
Add hot or cold grilled chicken breast slices to this Mediterranean Grain Bowl packed with kalamata olives, feta cheese, tomatoes, kale, garbanzo beans and riced veggies blends.
Road Trips
Pack portable, individually wrapped cheese sticks as satisfying snack on the go.
Bring single-serve containers of yogurt as a source of protein and live and active cultures that support gut health.
Join the conversation and tag @EasyHomeMeals and me using hashtag #JuneDairyMonth.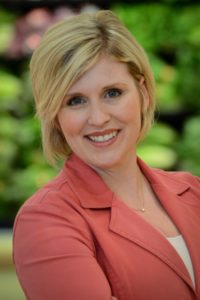 About the Author
Karen Buch, RDN, LDN is a central Pennsylvania-based Registered Dietitian Nutritionist with over 15 years of experience working in grocery retail. As Founder of Nutrition Connections LLC, Karen uses multi-media communications to help consumers make the connection between food, nutrition and health and provides consulting services to various clients within the food industry.