May 5, 2022
Throw a Cinco de Mayo Fiesta At Home!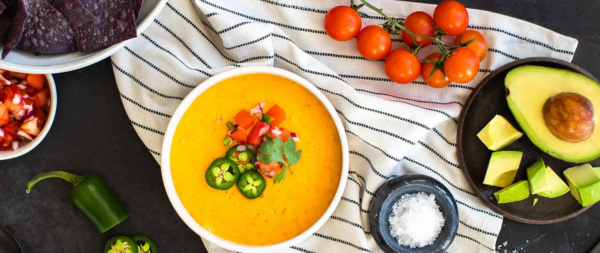 Today is Cinco De Mayo. It's the perfect excuse to throw a fiesta starring your favorite Mexican snacks, main courses, drinks and of course, desserts! Instead of going out for a crowded meal, why not throw your own Cinco de Mayo celebration at home! The frozen food aisle has heat-and-eat Mexican foods – like taquitos, chimichangas, burritos, rice, mini tacos, corn, quesadillas, enchiladas and even churros!  From cheeses to sour cream and yogurt to cream cheese, the dairy aisle has the ingredients you need to whip up the tastiest dishes. And we can't forget frozen fruits, plus juices and milks from the dairy aisle to make fiesta-worthy beverages! There are even vegetarian and vegan options to make celebrating inclusive of all lifestyles.
Here's a menu to get you started for your Cinco de Mayo fiesta:
Snacks & Apps
Main Courses
Drinks
Desserts
How will you celebrate Cinco de Mayo? Share your Mexican food photos with us @EasyHomeMeals.