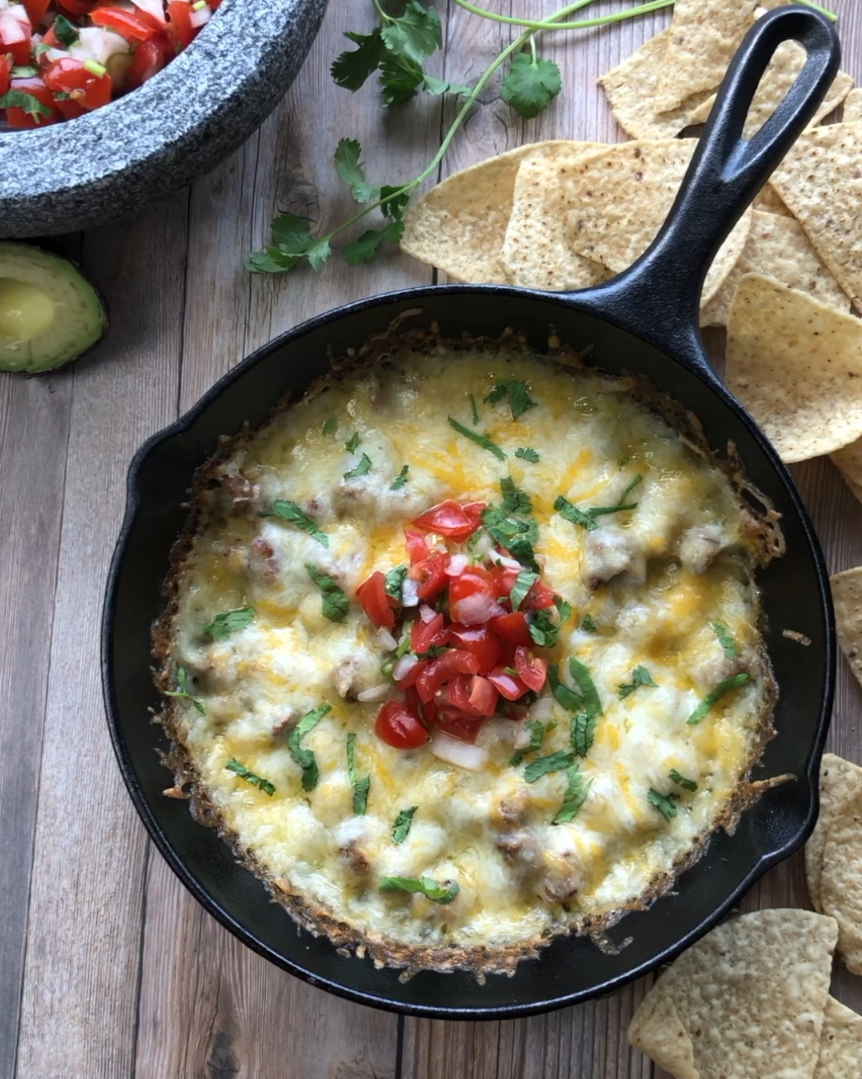 Recipe At A Glance
5 ingredients
Under 15 minutes
6 Servings
You won't be able to stop eating this mouthwatering Queso Fundido from Mama Latina Tips.
Featured Product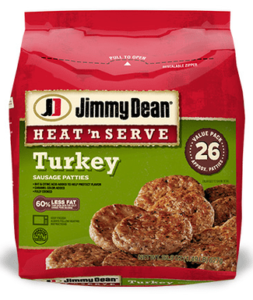 Jimmy Dean® Heat 'N Serve Turkey Sausage Patties
Recipe Ingredients
2 tsp olive oil
5 Jimmy Dean Heat 'N Serve Turkey Sausage patties
1 (8 oz) bag Sargento Shredded 4 Cheese Mexican Natural Cheese
Salsa
Tortillas or tortilla chips
Recipe Directions
Pre-heat oven to 400°F.
On the stove over medium-high heat, warm olive oil in a cast-iron skillet.
Add the frozen turkey sausage patties and cook 3-4 minutes per side. With a spatula or serving spoon, cut the patties into small pieces.
Add a layer of the cheese and mix for a few seconds.
Spread the rest of the cheese on top and bake in the oven for 4-5 minutes or until the cheese is completely melted.
Serve immediately with your favorite salsa and warm tortillas or tortilla chips.
Other Recipes You Might Like