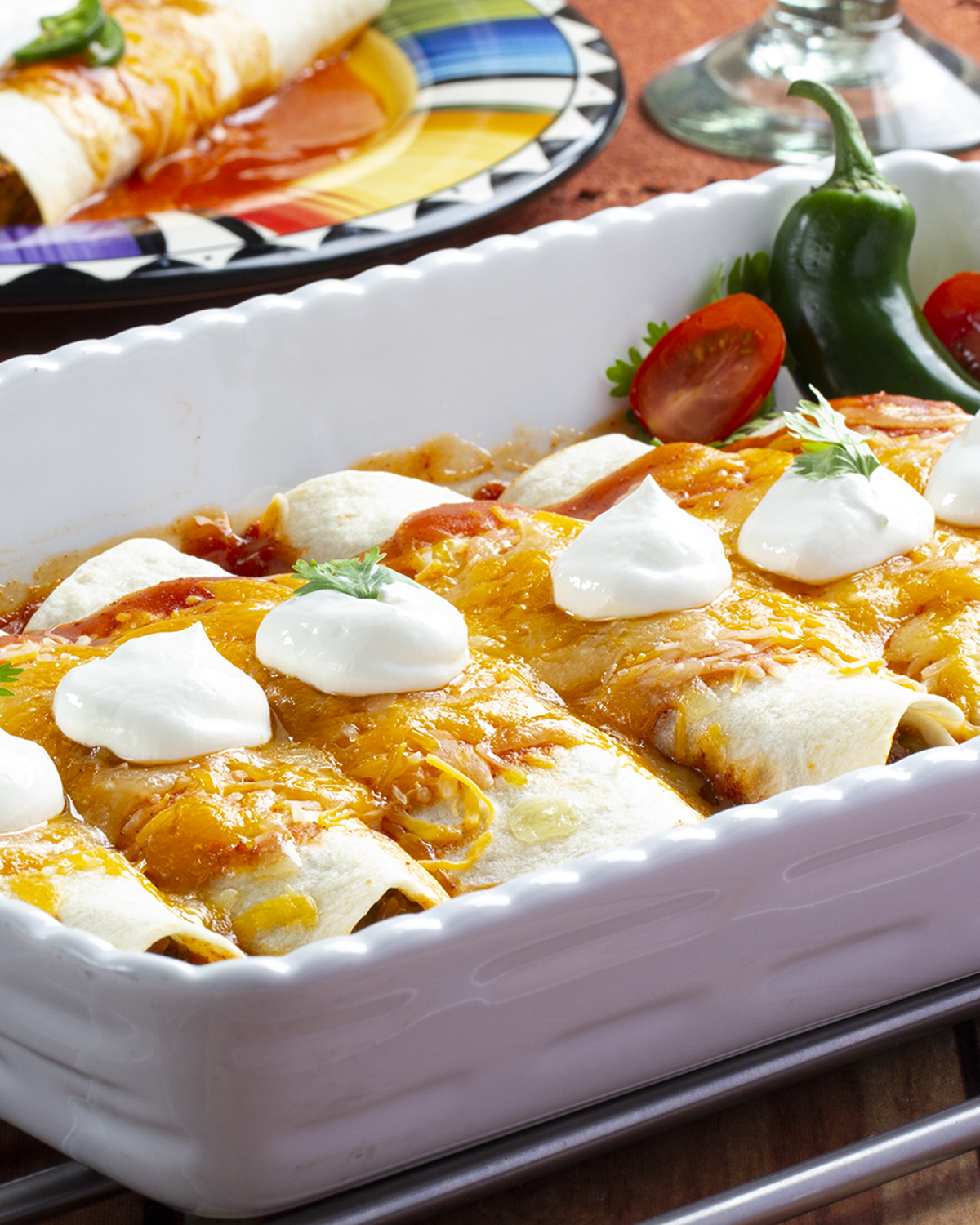 Recipe At A Glance
9 ingredients
15-30 minutes
8+ Servings
Whether you serve these enchiladas on a Monday or on any day, we're sure that this fresh-tasting meat-free south-of-the-border favorite will have you smiling ear-to-ear.
Sponsored By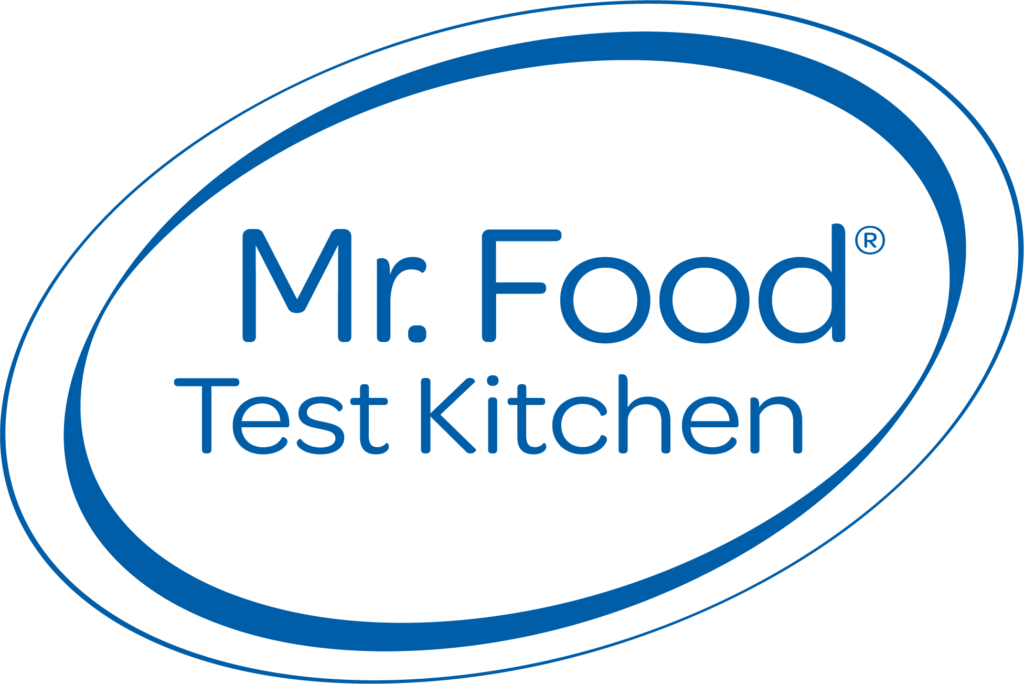 Recipe Ingredients
1 Tbsp. vegetable oil
1 (6.2-oz.) package frozen plant-based veggie crumbles
1 (4-oz.) can green chiles, drained
1 (19-oz.) can red enchilada sauce, divided
3 cups shredded Mexican cheese blend, divided
1/2 tsp. garlic powder
1/2 tsp. salt
1/4 tsp. black pepper
10 (4-inch) soft flour tortillas
Recipe Directions
Preheat oven to 400 degrees F. Coat a 9- x 13-inch baking dish with cooking spray.
In a large skillet over medium-high heat, heat oil until hot. Add crumbles; cover and cook 3 minutes. Uncover and continue to cook 3 to 4 more minutes or until browned, stirring occasionally. Add green chiles, 1/4 cup enchilada sauce, 2 cups cheese, the garlic powder, salt, and pepper; mix well and remove from heat.
Pour 1 cup enchilada sauce in baking dish. Spoon equal amounts of veggie crumble mixture down center of each tortilla. Roll up tortillas and place seam-side down in baking dish. Top with remaining enchilada sauce and sprinkle with remaining cheese.
Bake 15 to 20 minutes or until heated through. Serve immediately.