February 16, 2023
Heart Smart Eating with Frozen & Refrigerated Foods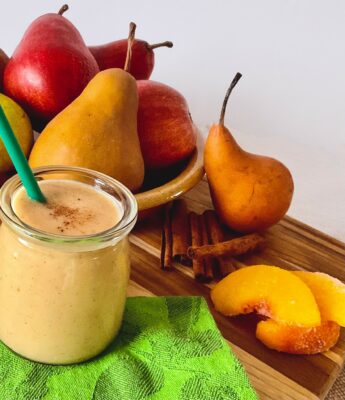 February is American Heart Month. Unfortunately, heart disease still accounts for the majority of adult deaths in the U.S. While many factors affect risk of heart disease, it is largely preventable with the right combination of lifestyle choices including exercising regularly, getting adequate sleep, managing stress, avoiding smoking and eating a wide variety of nutrient-dense foods in recommended amounts that fit within your personal calorie needs.
What is Heart Smart Eating?
A heart smart eating routine is important at every stage of life and can have positive effects that add up over time. Several dietary patterns support heart health including the Dietary Approaches to Stop Hypertension (DASH) Diet, and the Mediterranean Eating Style.
Click here for specific menu examples of healthy eating patterns at various calorie levels. Below are guidelines on what foods to eat more often and what to limit.
EAT MORE
Overall, it's important to eat a variety of fruits, vegetables, grains, dairy or fortified soy alternatives, and protein foods. In fact, 85% of your daily calories should come from nutrient-dense versions of these foods.
Vegetables of all types—dark green; red & orange; beans, peas, and lentils; starchy; and others
Fruits—especially whole fruit
Grains—at least half of which are whole grain
Dairy—including fat-free or low-fat milk, yogurt, and cheese, and/or lactose-free versions and fortified soy beverages and yogurt as alternatives
Protein foods—including lean meats, poultry, and eggs; seafood; beans, peas, and lentils; and nuts, seeds, & soy products
Oils—aim for vegetable oils and oils found naturally in food, such as seafood and nuts
EAT LESS
Overall, limit foods and beverages higher in added sugars, saturated fat, and sodium, as well as alcoholic beverages.
Added sugars—Limit to less than 10 percent of calories per day starting at age 2. Avoid all added sugars for those younger than age 2.
Saturated fat—Limit to less than 10 percent of calories per day starting at age 2.
Sodium—Less than 2,300 milligrams per day—and even less for children younger than age 14.
Alcoholic beverages—Adults of legal drinking age can choose not to drink or to drink in moderation by limiting intake to 2 drinks or less in a day for men and 1 drink or less in a day for women. Drinking less is better for health than drinking more. There are some adults who should not drink alcohol, such as women who are pregnant.
The good news is, there are plenty of frozen and refrigerated foods that can fit into a heart smart lifestyle. Frozen and refrigerated foods are convenient and perfectly preserved for future consumption, which means they can help you cook and eat meals at home more frequently. Research suggests people who eat more home-cooked meals may gain health benefits, including fewer cardiovascular risks.
Within the frozen and refrigerated aisles of your supermarket, you'll find plenty of heart smart choices that are specifically recommended in the current Dietary Guidelines for Americans. Below are my top picks for heart smart eating!
Frozen Fruits
Did you know about 80 percent of the U.S. population does not meet the recommended amount of fruit intake? Do you keep a variety of frozen fruit in your freezer? You don't want to miss out on one of the easiest ways to eat heart smart. Healthy eating patterns include 2 cups of fruit per day. Use frozen fruits as the perfect base ingredient for blended smoothies, like this Frosty Peach & Pear Smoothie, as a topping for warm steel cut or old-fashioned oatmeal, as a Greek yogurt pairing or as a key ingredient in high fiber bran muffins, cobblers or quick breads. Frozen fruits are always in season!
Frozen Vegetables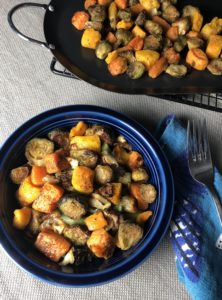 Did you know almost 90% of the U.S. population does not meet the recommended vegetable intake? Consider steaming or roasting frozen vegetables as a side dish. Give this 5-star rated Sheet Pan Veggie Roast a try!
Or, try making a heart smart soup. Combine a high ratio of bite size frozen vegetables with a low-sodium broth. Then add your favorite flavor boosting ingredients such as herbs and spices, tomato paste or a spoonful of prepared pesto sauce or bouillon concentrate to boost flavor. Aim to keep sodium at 480 mg or less per serving. Remember, if it's a little higher that's ok. Simply look for other placed to trim sodium to stay within the 2300mg sodium limit per day.
You can even use frozen vegetables as a way to 'dilute' overall sodium found in some prepared meal starter kits. For example, if you are making a frozen stir fry meal kit that is a bit higher in sodium per serving, try adding a full bag of plain mixed vegetables such as sugar snap peas, broccoli, green beans, bell peppers, carrots, water chestnuts. If two sauce packets are included in the meal kit, try making tonight's dinner with just one. Save the other sauce packet in the fridge or freezer and use it to make your own version of stir fry for another meal. Take a short cut on rice prep for your stir fry by microwaving a frozen package of sodium-free Japanese-style medium grain sticky rice.
Dairy Foods
About 90% of the U.S. population does not meet diary recommendations. Most individuals would benefit by increasing intake of dairy in low-fat forms such as skim or 1% milk. Click for more info on Milk and Milk Alternatives. Also, consider ways to incorporate plain, low fat yogurt or plant-based dairy alternatives into cooking sauces, dips and recipes. Click for a full Shopping List of Dairy Aisle Picks.
As part of your dairy intake, consider all fluid, dry, or evaporated milk (including lactose-free and lactose-reduced products and fortified soy milk), buttermilk, yogurt, kefir, frozen yogurt, dairy desserts, and cheeses. Most choices should be fat-free or low-fat.
Grains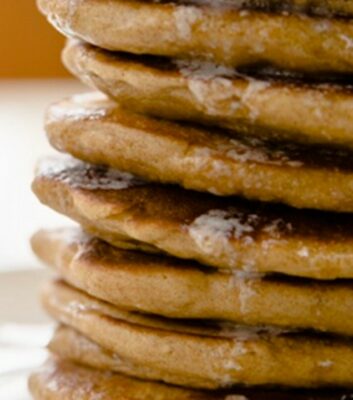 While most Americans meet recommendations for total rain intake, 98% fall short on recommended whole grains and 74% exceed limits for refined grains. The goal is to choose 100% whole-grain foods for at least half of all grains consumed. When label reading, look for a whole grain listed as first ingredient or the second ingredient after water. If a product contains more than one whole grain, look for their names near the beginning of the ingredients list. Breakfast is a time to boost whole grain intake. Try making this recipe for Whole Grain Greek Yogurt Pancakes.
No time to make your own whole-grain pancakes from scratch? Look for whole-grain pancakes, waffles, breads and rolls in the freezer aisle of your grocery store.
Examples of whole grain ingredients to look for include amaranth, barley, brown rice, buckwheat, bulgar, millet, oats, popcorn, quinoa, dark rye, whole grain cornmeal, whole-wheat bread, whole-wheat chapati and wild rice.
Proteins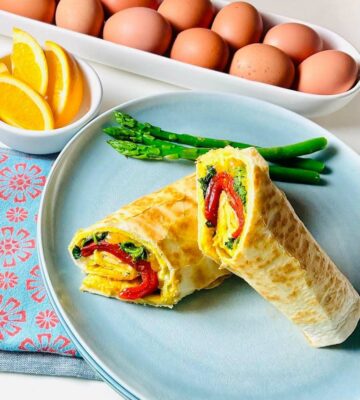 When it comes to proteins, include a combination of lean meats, poultry, and eggs; seafood; beans, peas, lentils, nuts, seeds, & soy products. You may be wondering how much? Eating 8 to 10 ounces of seafood is recommended per week while 1 ½ to 2 ½ cups of beans, peas and lentils are recommended weekly. Nuts, seeds and soy products are recommended at 4-6 ounces a week. Lean meats, poultry and eggs make up the balance at 23 to 33 ounces per week.
Want a protein-packed breakfast idea? Try making this Crispy Egg Wrap recipe.
How about a warm and hearty lunch? Try making this Vegetarian Chili made with meat alternative veggie crumbles. Keep sodium in check by substituting low- or no-sodium versions of the canned beans, diced and stewed tomatoes and corn.
Need an idea to add seafood to your dinner menu this week? Try this recipe for Baja Fish Tacos.
About the Author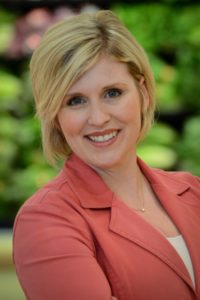 Karen Buch, RDN, LDN is a central Pennsylvania-based Registered Dietitian Nutritionist with over 15 years of experience working in grocery retail. As Founder of Nutrition Connections LLC, Karen uses multi-media communications to help consumers make the connection between food, nutrition and health and provides consulting services to various clients within the food industry.