September 14, 2022
Cooking as a Family: Getting Kids to Help in the Kitchen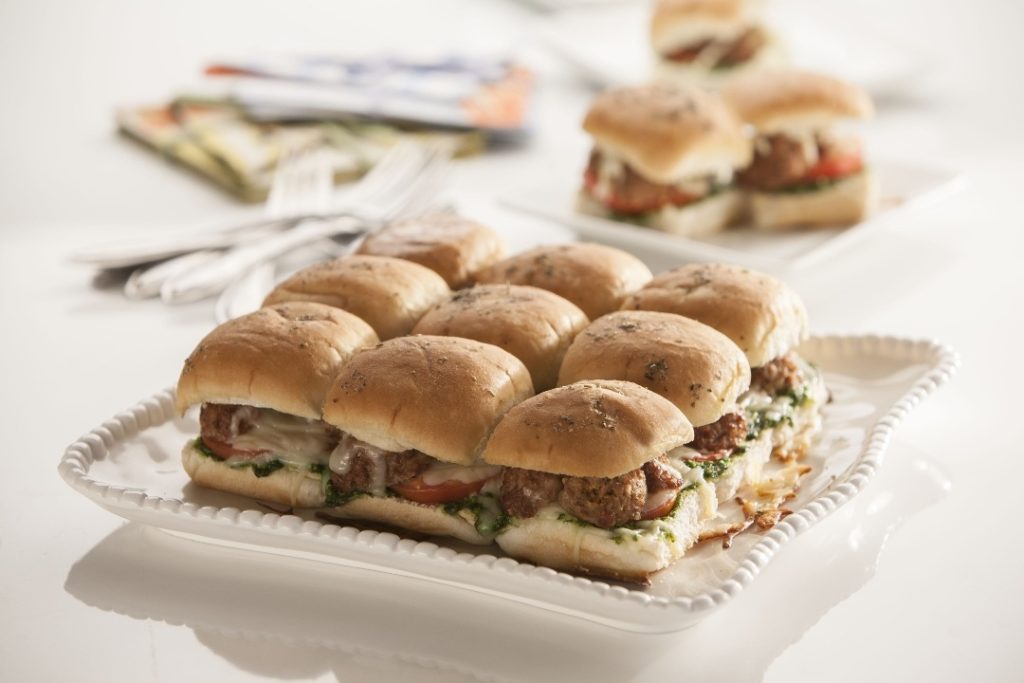 Family mealtime, the simple act of gathering the family around the table to eat together regularly, has long-reaching benefits to the health and wellness of children and adolescents from fighting obesity and substance abuse to making families stronger. But, juggling jobs, kids and the demands of busy lives can sometimes come at the expense of family mealtime.
How to Involve Kids in the Kitchen
Calling all junior chefs! Now is the perfect time to get your kids involved in preparing family meals. These simple recipes present a fun and easy way to start cooking as a family.
Meal Planning is Key
Did you know that 63 percent of Americans decide what to eat less than one hour before eating? Planning for meals is a key strategy to improve the nutrition quality and frequency of family meals. Setting a routine time for weekly meal planning helps.
Choose a relaxing time in your schedule when you can carve out about 30 minutes of quiet time. I like to plan on Saturday mornings when my kids are still asleep. Divide a sheet of paper in half and designate one side for your grocery list and one side for main meals.
Choosing the Right Recipe
Take time to look through your recipe box and cookbooks and browse online through the newly updated "recipes" section of Easy Home Meals where you can search by meal type, key ingredients, dietary preference, cooking method, holidays & occasions and more. Here are some great recipes to try this fall with your kids.
4 Kid friendly Recipes
Mini Gyros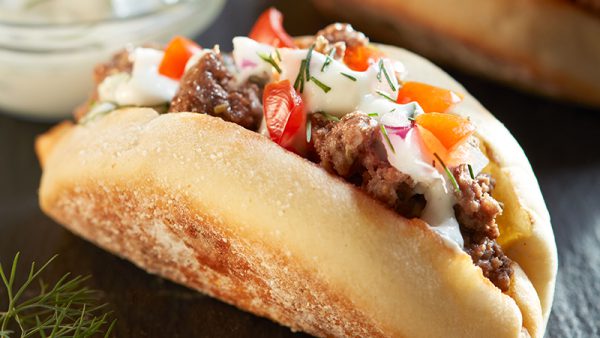 This recipe creates mini gyros using a folded refrigerated English muffin half as the gyro wrap. Little hands can hold the folded muffin halves while a parent scoops in the filling and secures with a toothpick.
The seasoned meat filling is easy to cook ahead as is the homemade yogurt-based Tzatziki sauce, featuring the flavors of fresh garlic, cucumber and mint leaves with kosher salt, olive oil and vinegar. It's fun to spoon Tzatziki over-top or as a dipping sauce on the side.
Italian Style Meatball Pesto Sliders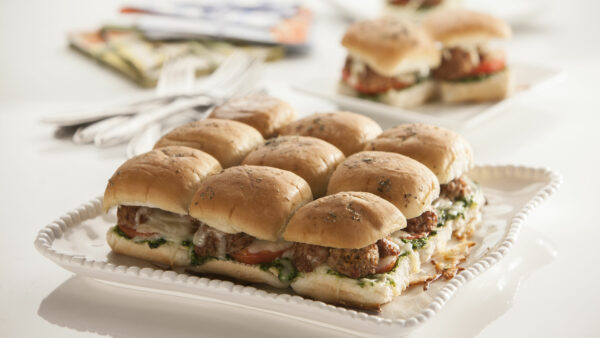 These little slider meatball sandwiches pack a ton of flavor from basil pesto, vine-ripened tomatoes, and Italian seasoning. The prep is simple. Kids can help drizzle pesto sauce, sprinkle cheese and assemble the meatball sandwiches in rows lining a 9×13 pan. Tent with foil and bake for just 15-20 minutes, plus an extra five minutes for browning.
Blueberry Muffin Baked Oatmeal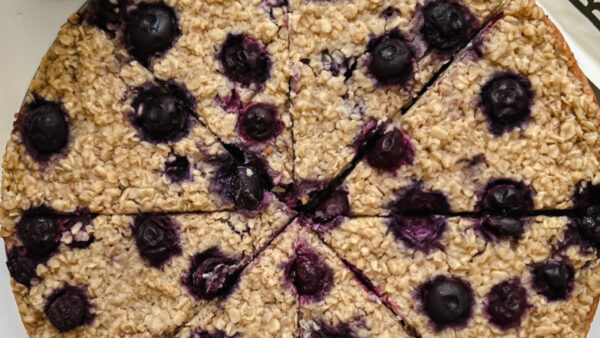 This baked oatmeal tastes like a blueberry muffin. By using frozen blueberries, they're always in season and have a much longer shelf life than fresh. The baked oatmeal can be made using whole milk or your preferred milk alternative.
This is a great breakfast to get the kids involved, whether it's cracking the eggs, measuring out the dry ingredients, or whisking it all together. Once cooled completely, store the baked oatmeal in the fridge for up to a week. It can also be frozen, just individually wrap slices in plastic wrap and then store in a freezer bag.
Sheet Pan Veggie Roast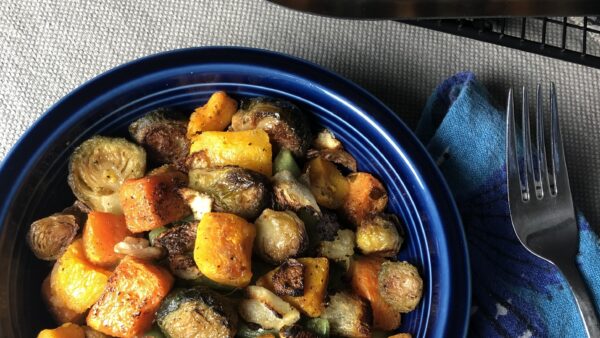 This veggie roast better-for-you side dish is the perfect way to get kids to eat their veggies. They can help dump several bags of frozen roasting vegetables into a bowl and toss with extra virgin olive oil, salt, pepper and onion powder.
Spread evenly on a pre-heated baking sheet. Roast at 450 degrees 45 minutes until browned as desired. Dust with parmesan and lemon zest and broil for a few minutes more.
Tips to Enjoy Cooking as a Family
Eating Smart Starts in Your Cart
Keeping healthful frozen food and refrigerated foods on hand can make it easier to get better-for-you meals on the table. Plan your grocery shopping list based on recipes and meal planning. Keep staple refrigerated and frozen meal ingredients on hand so you never run out of supplies to cook one of your favorite meals at home.
For example, a frozen pizza pairs nicely with fresh bagged salad. Frozen tortellini pairs well with frozen broccoli florets, jarred tomato sauce and fresh mozzarella cheese shreds. Stuff whole-grain tortilla wraps with seasoned black beans, frozen riced vegetables, cheddar cheese shreds and a drizzle of salsa.
Invite Kids into the Kitchen
Sure, your kitchen will stay neater if you do all the meal prep yourself. But, don't miss out on a crucial opportunity to teach kids much-needed life skills. Encouraging kids to help prepare meals can help reduce picky eating and build a "yes, I can" attitude when it comes to cooking.
Kids Can Help at Any Age
Read the entire recipe together before starting to cook to make sure you have enough time, food ingredients and supplies. Choose recipes with some simple steps that are easy for kids to help with at any age.
Give age-appropriate tasks to children and ask for their input on what side dishes to serve with a planned main dish. Let hungry helpers snack on raw fruits and vegetables while their appetite is at its greatest and the main meal is not yet ready to serve.
Age Appropriate Cooking Task

Toddlers
Pre-Schoolers
Grade-Schoolers
Rinse fruits & vegetables
Count recipe ingredients
Pour & measure ingredients
Tear leafy greens
Crack an egg
Wipe counters & set table
Pretend to cook along
Add ingredients to bowls
Help with grocery shopping
Practice food names & colors
Stir or whisk ingredients
Peel produce & hard-cooked eggs
Sprinkle cheese shreds
Sprinkle herbs & seasonings
Scrape bowls using a spatula
Taste food ingredients
Help serve food
Set timer & turn appliances on/off
Make Dinner Time—Positive Family Time
Meals should be a safe zone of positivity, not a power struggle between picky eaters and parents. Encourage your kids to try new foods during shared mealtimes without judgment and offer praise just for the act of trying something new.
Discourage others from "yucking" someone else's yummy food choice.  And, most of all make family mealtime a device-free zone where everyone gets a chance to engage in meaningful conversations to learn more about each other's lives.
Encouraging kids to join you in the kitchen can help nurture their creativity while teaching them teamwork and other valuable life skills. Plus, it's a great way to bond as a family!
Cooking together can create lasting memories (along with some delicious meals, of course!). Once you've worked through these recipes, make sure to explore our full list of recipes for more cooking inspiration.
We'd love to hear about your family meal experiences, favorite recipes, solutions and pitfalls on your favorite social channels. Share your stories and photos and tag @EasyHomeMeals.