February 21, 2023
Top 12 Ways to Enjoy Hot Breakfast Month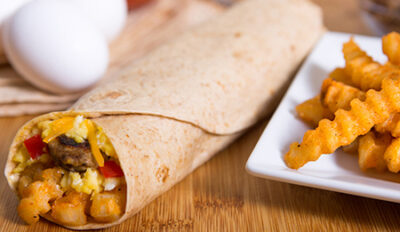 There's still one week of February left to embrace Hot Breakfast Month – a celebration of taking the time to make and enjoy a delicious hot meal! Whether you prefer sweeter dishes like pancakes or waffles – or if your palate prefers savory items like eggs, bacon and hash browns – there are endless options from the frozen and refrigerated aisles. Get inspired with these easy recipes and delicious products.
Sweet & Satisfying
Savory & Scrumptious
Ready-to-Go Options
What are your favorite hot breakfasts to enjoy whether at the table or on-the-go? Share with us on social @EasyHomeMeals!