December 17, 2021
Shareable Last-Minute Party Snack Ideas for a Crowd
Surprise! An unexpected gathering pops up at the last minute. You're short on time, and the frustration mounts. What do you do? Take a deep breath and head to the frozen food aisle to find some quick and easy-to-make frozen party snacks for your event.
Four Super-Simple, Last-Minute Party Snack
Waffle Fry Skillet Chicken Nachos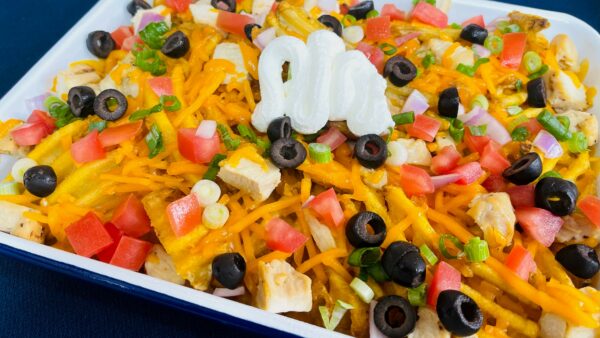 These are not your ordinary nachos — Chef Jamie Gwen dishes up a twist on a classic celebration food with Tyson Grilled and Ready® Chicken Breast Strips and Oreida Golden Waffle Fries. It's the perfect snack for family movie night, game day, or holiday gatherings. Everyone loves loaded nachos, plus the one-skillet prep saves on clean-up time. If you don't like waffle fries, switch up the base and turn them into party totchos with Ore-Ida TATER TOTS™. Garnish with your favorite fresh ingredients, and voila!
Make these waffle fry nachos
Honey BBQ Chicken Quesadillas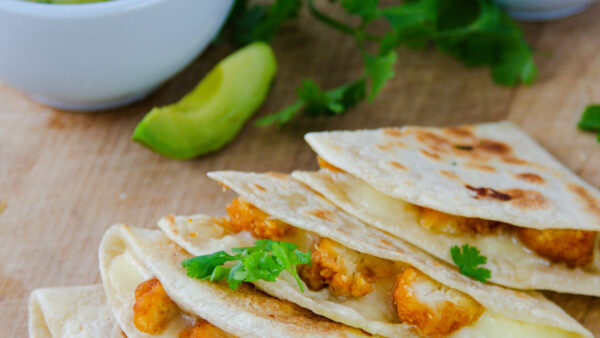 Mama Latina's zesty Honey BBQ Chicken Quesadillas will make everyone cry out yee-haw after just one bite! With only four main ingredients and four simple steps, these quesadillas are as easy as making a grilled cheese. The real star of this appetizer is Tyson Any'tizers® Honey BBQ Flavored Boneless Chicken Bites, which can be heated in the microwave within minutes. Ready in under 20 minutes, this easy party appetizer be a favorite for both kids and adults
Make these BBQ chicken quesadillas
Pierogi Bites with Sage Brown Butter Sauce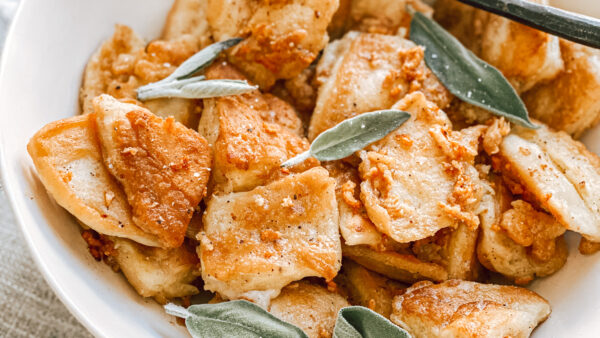 Dini of Prep + Rally shares one of her favorite go-to comfort foods. This savory, last-minute party snack uses Mrs. T's Mini Classic Onion Pierogies and is easier to make than you may think. Eat a bowlful for a weeknight snack or use cocktail picks to serve as a party appetizer.
Try these pierogi bites
Sweet and Spicy Glazed Korean Meatballs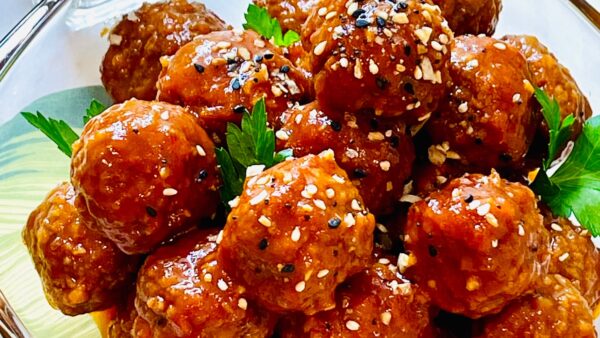 Chef Jamie Gwen delivers a simple, no-fuss party snack that tastes gourmet. This easy, last-minute party recipe combines her zesty glaze with gochujang and frozen meatballs. Make them on the stovetop within 20 minutes if you're short on time, or combine the ingredients in a slow-cooker for an all-day party or game day snack. It's the perfect savory-sweet party snack to enjoy with friends and family.
Make these savory meatballs
What quick and delicious last-minute party snacks do you make with freezer and refrigerated goodies? Share with us on social media @EasyHomeMeals!