Sweet & Spicy Glazed Korean Meatballs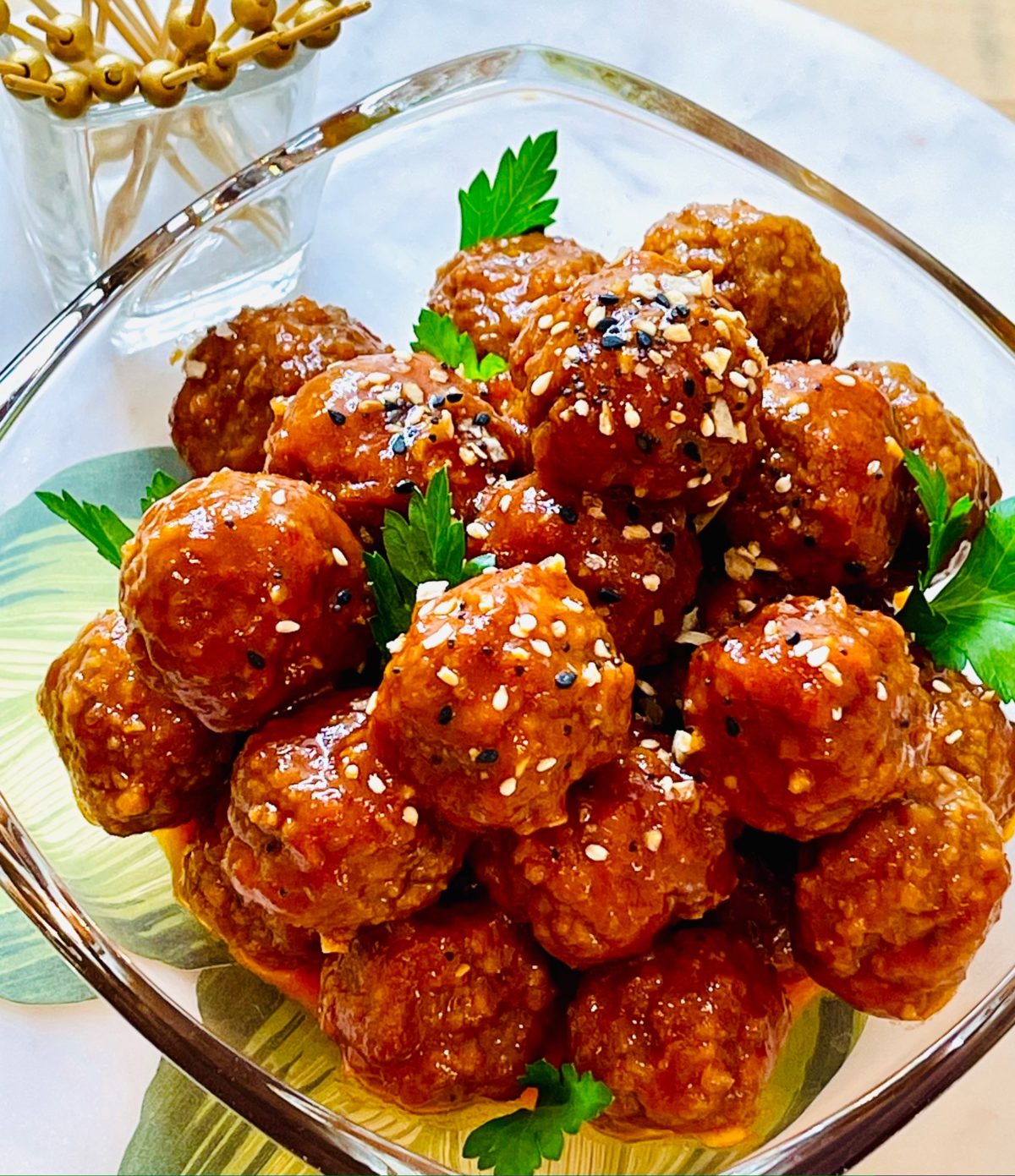 Recipe At A Glance
8 ingredients
Over 30 minutes
6 Servings
Make these addictive Sweet & Spicy Glazed Korean Meatballs from Chef Jamie Gwen for an afternoon snack, game-day munchie or a tasty appetizer.
Sponsored By
Recipe Ingredients
1/3 cup maple syrup
1/2 cup water
4 tablespoons gochujang
3 tablespoons ketchup
2 tablespoons freshly minced garlic
2 tablespoons granulated sugar
1 teaspoon Worcestershire sauce
24 frozen snack-size meatballs
Recipe Directions
Combine the maple syrup, water, gochujang, ketchup, garlic, sugar and Worcestershire sauce in a mixing bowl and whisk to combine.
For the Stove-Top:
Place the sauce in a saucepot and bring to a simmer over medium heat.  Add the frozen meatballs and toss to coat.  Reduce the heat to medium-low and simmer for 20 minutes, stirring often.
For the Slow Cooker:
Combine the sauce and the meatballs in your slow cooker and stir to coat well.  Cook for 1 1/2 hours on High, stirring halfway through the cooking process.