January 6, 2022
Four Incredibly Cheesy Apps You Must Make for Game Day
Whether touchdowns, baskets, or goals drive your game day HUNGER, we've got you covered. Want to know the most common ingredient in popular game day appetizers? CHEESE. Yep, you heard right. Cheese. We've rounded up our top four incredibly cheesy apps that you need to try. We guarantee your guests will say "Cheese, please!" for these insanely delicious, game day apps.
So, put on your team jersey and sweatpants, fill up with your favorite cheesy apps and a cold one, and get ready to root for your team!
Grab some toasted English muffin pieces or pretzels and dig in! The Mr. Food Test Kitchen created this tried and true warm dip of beer + cheese, a classic melt-in-your-mouth taste for game day. Whether you're hosting a party or having an extra-special game day with the family, your skillet will be scraped clean by halftime. Bonus: it's easy to heat and eat, too!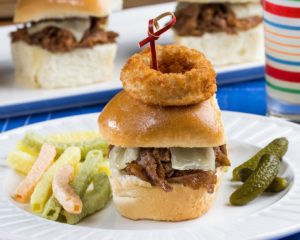 Cheesy. Steak. Sliders. With onion rings. Could anyone resist a combo like this? Add a cold beer, and it's like having your own personal sports bar, without leaving your sofa. With a few handy items from the frozen and dairy aisles, you can whip up these babies in 15-30 minutes. Go team go!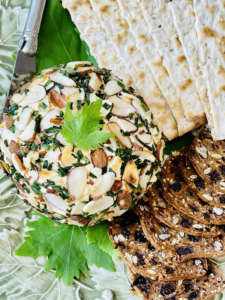 Make your own signature cheese ball using Chef Jamie Gwen's delicious and creamy Modern Cheese Ball recipe. It all starts with that luscious, wonderful mouth feel from the sour cream and cream cheese blend. Add in a touch of honey and spices. Then, add a mixture of cheeses to create your own style. Love Italian style? Add Parmesan and Asiago. Want fabulous full flavor? Add sharp cheddar. Form and chill the cheese ball and coat in your favorite toppings, such as freshly chopped herbs and nuts. This game day cheesy snack will have your guests ready to dive in.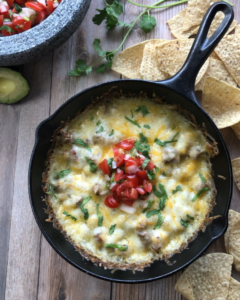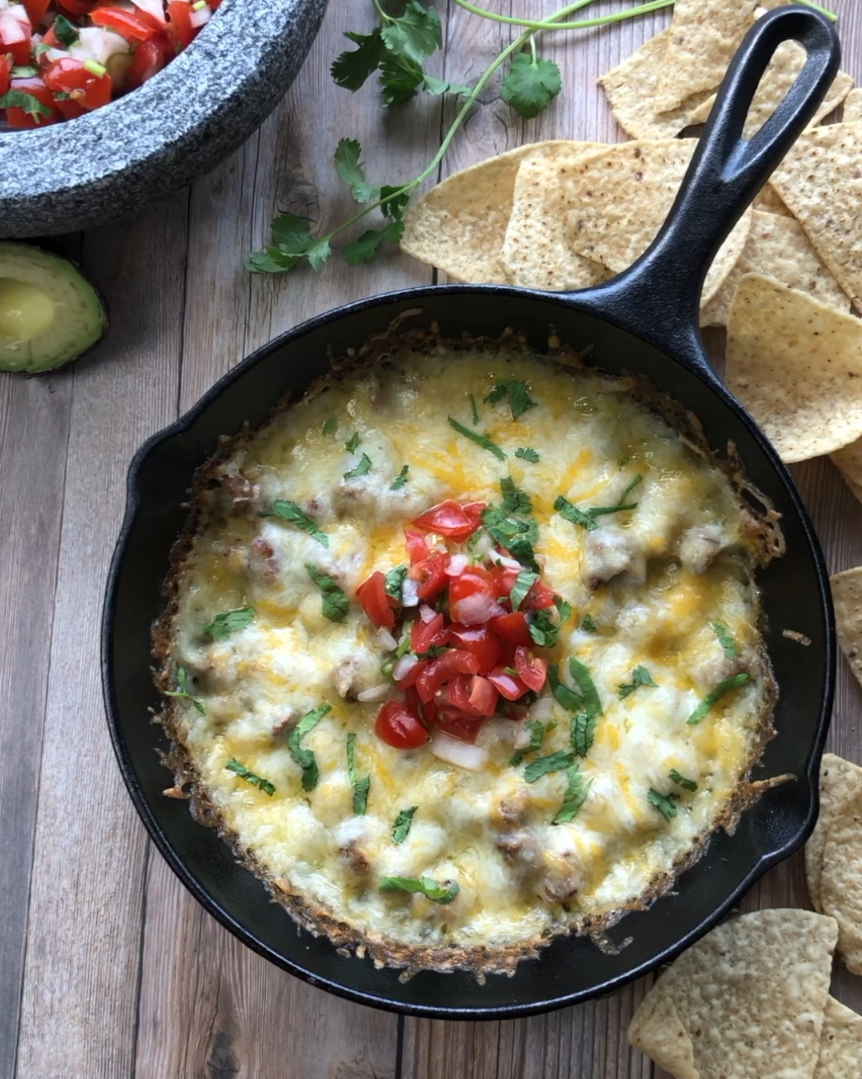 Did you know that the word queso fundido means "molten cheese" or "melted cheese"? Say no more, bring it on! This Queso Fundido Dip is the real deal, made by one of our favorite Cool Food Panelists, Mama Latina Tips. We're sure this dip will be the MVP of any game day spread with only five simple ingredients and ready in minutes.
What deliciously cheesy apps do you make for game day with freezer and dairy aisle shortcuts? Share with us on social media @EasyHomeMeals!