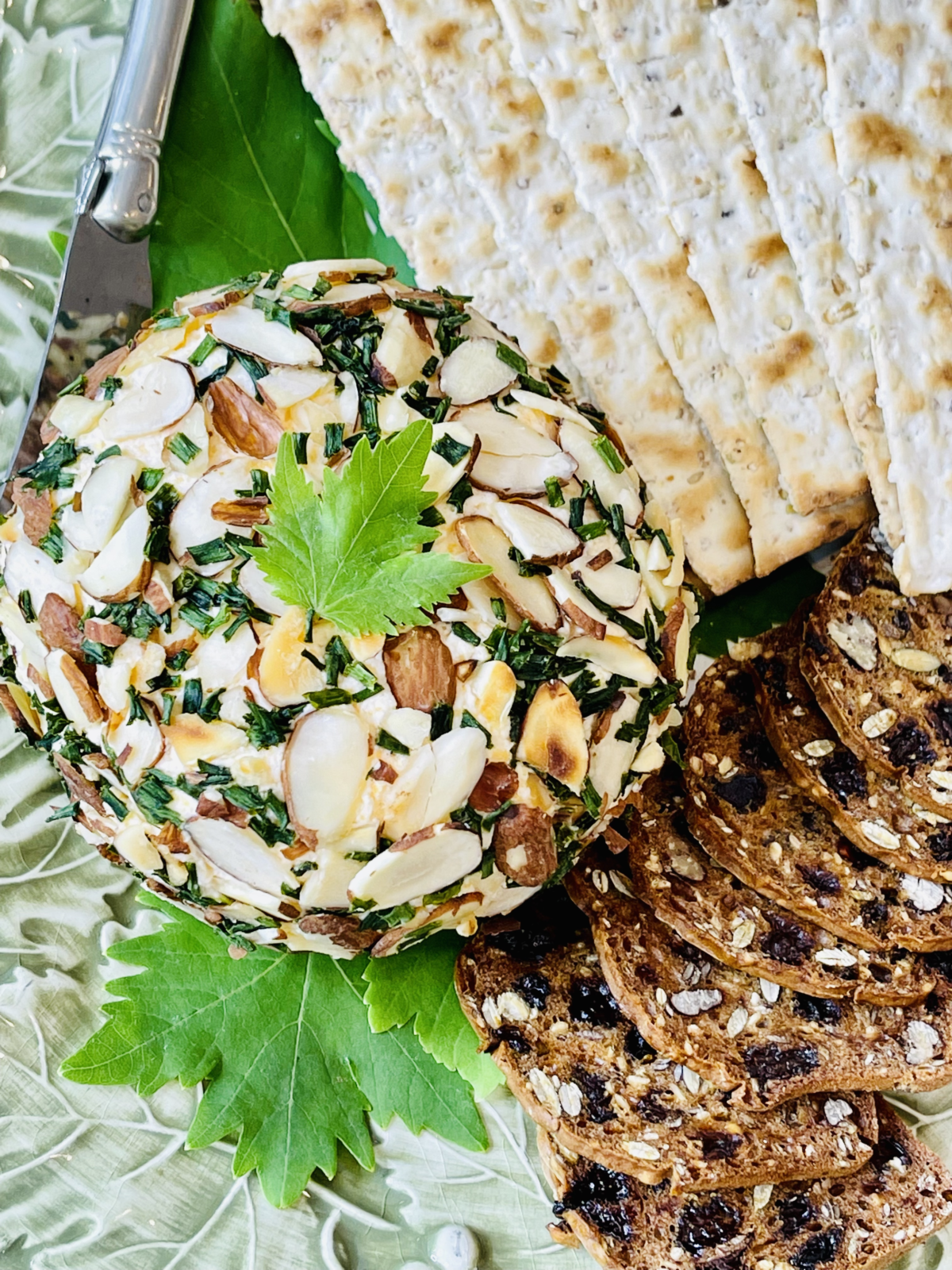 Recipe At A Glance
8 ingredients
Over 30 minutes
4 Servings
Chef Jamie Gwen's cheese ball is delicious…and a wonderful way to use up your cheese drawer. Cream cheese and sour cream add creaminess and tanginess to this modern version.
Sponsored By
Recipe Ingredients
1 (8-ounce) package cream cheese, softened
2 tablespoons sour cream
8 ounces of your shredded or sliced cheese of choice
1 teaspoon honey
1/4 teaspoon salt
1/4 teaspoon cayenne pepper
1 cup toasted sliced almonds or 1/2 cup freshly chopped mixed herbs
Crackers, for serving
Recipe Directions
Using your food processor, combine the cream cheese, sour cream, honey, salt and cayenne.  Process until smooth.  Add your cheese of choice and process until smooth.  Transfer the mixture to a sealable container and refrigerate until firm, about 1 hour.
Once firm, place the cheese mixture in the center of a large sheet of plastic wrap.  Wrap the cheese in the plastic wrap and use your hands to mold the cheese into a ball.  Place the cheese ball back in the refrigerator and chill until firm again, about 1 hour.
Remove the cheese ball from the refrigerator and gently roll in your coating of choice.  Serve with crackers.
Chef's Tip: The cheese ball tastes best if left to sit at room temperature for 20 minutes before serving.
Other Recipes You Might Like