May 28, 2021
The Only Menu You Need For An Easy Breezy Memorial Day Cookout
It's almost Memorial Day – the unofficial start of summer! That means warm days, cool pool parties and the countdown to the end of school is just around the corner. And the whirlwind of summer vacation is about to kick in. That's why we put together this simple Memorial Day Cookout menu. These recipes include a few time-saving short cuts that will give you less time in the kitchen and more time celebrating. It starts with a family-pleasing dip and has a sweet patriotic ending, with a whole lotta deliciousness in between. Let's dive in!
APPETIZERS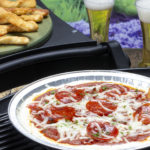 These Pepperoni Pizza Dip with Breadsticks are everything you love about pizza, but as a dippable starting course! It's sure to be a hit as the grill's heating up.
Add Family Fun: Have the kids help make the breadsticks for dipping!
Simple. Cute. Delicious. Pigs In A Phyllo Blanket Wreath are a finger-food-friendly app that adds the extra crunch of phyllo dough and an Insta-worthy arrangement to start the cookout fun!
Keep The Family Fun Going: Have the kids help wrap the mini hot dogs in the phyllo dough!
MAIN COURSES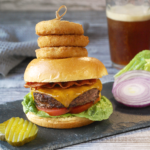 This Butter Burger takes regular burgers to the next level with a simple twist. It's the start of summer – go big or go home!
Topping Tip: Arugula or another spicy green will help cut through the richness.
Everything's better with bacon, and these Bacon Cheeseburgers with Veggie Rings even come with veggies!
Dip It: Dunk the veggie rings in the pizza dip or veggie dip from the refrigerated section!
SIDES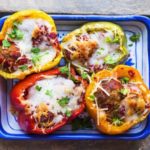 Simple AND ridiculously tasty, these Loaded Picnic Waffle Fries are a fun twist on traditional fries that take the flavor over the top.
Grill Too Crowded? This cooks to delicious perfection in the oven as well.
Kid-friendly meatballs meet sweet red bell peppers in this portioned, cookout-ready version of a cacciatore. Kids will love that these Cheesy Meatball-Stuffed Peppers come in their own little bowls!
Grill It: These grill to perfection right next to your burger of choice!
DESSERT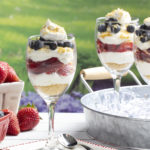 Fancy AND patriotic, these Star-Spangled No Bake Cheesecake Parfaits are the perfect way to end a cookout on a simply sweet note. They pair well with fireworks.
Keep It Fresh: Make your own whipped cream for a fresher topping. Get the kids to help as well!
What recipes will be the stars of your Memorial Day Cookout? Share with us on social media @EasyHomeMeals.