Star-Spangled No-Bake Cheesecake Parfaits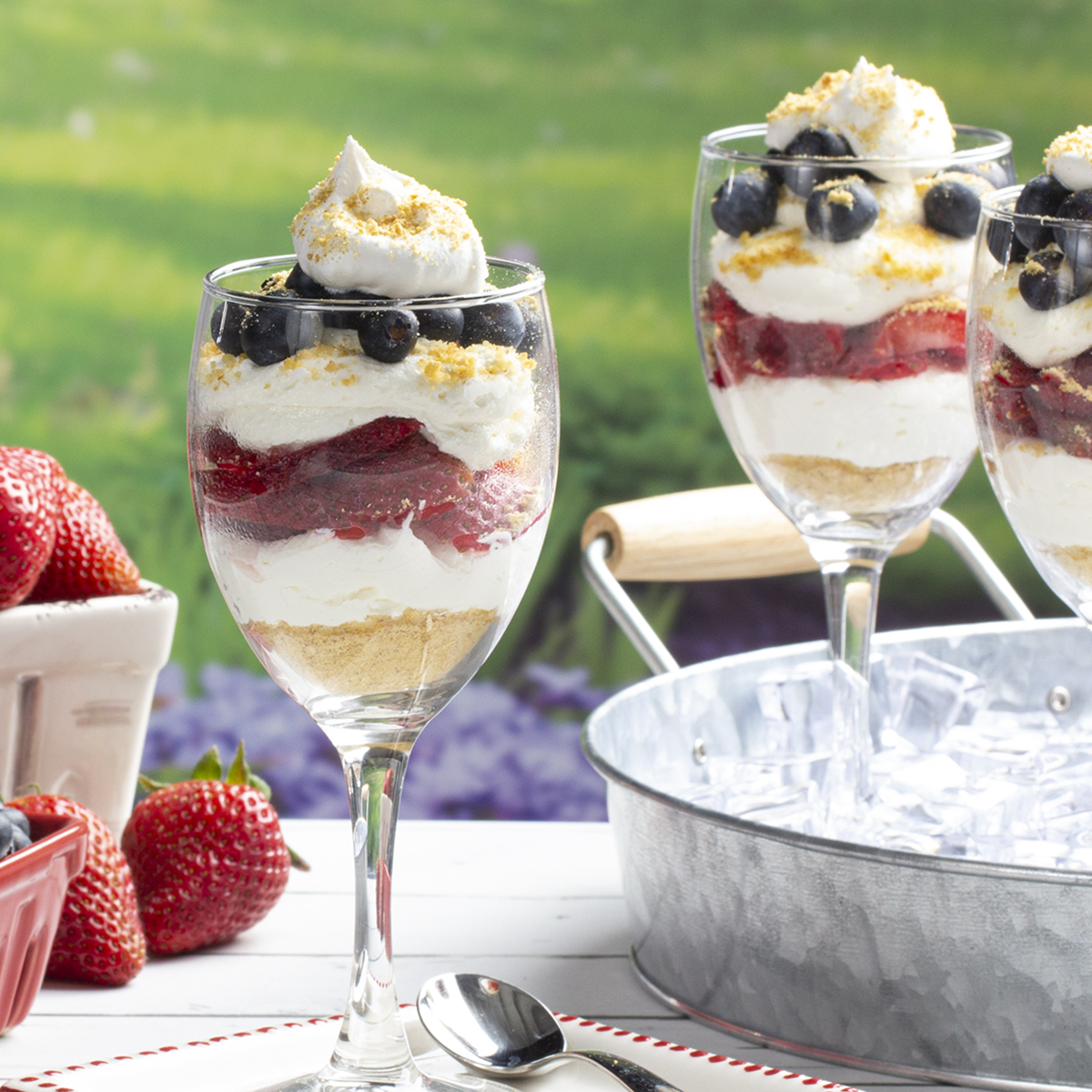 Recipe At A Glance
8 ingredients
Under 15 minutes
6 Servings
We all know the song about Yankee Doodle going to town, riding on a pony, but do you know what he was going in town to get? Rumor has it that it was for a handful of the refrigerated ingredients needed to make this easy-as-can-be patriotic dessert.
Sponsored By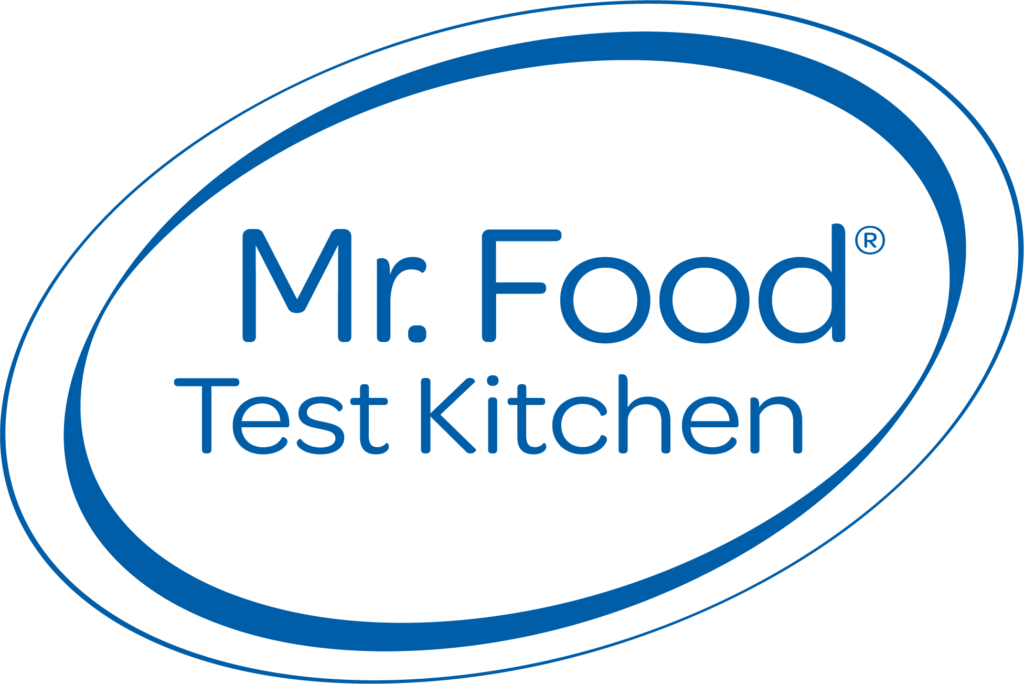 Recipe Ingredients
1 (8-oz.) package cream cheese, softened
1/2 cup sugar
1 cup sour cream
1 tsp. vanilla extract
1 (8-oz.) container frozen whipped topping, thawed and divided
6 Tbsp. graham cracker crumbs, divided, plus extra for garnish
12 to 15 fresh strawberries, thinly sliced
1/2 cup fresh blueberries
Recipe Directions
In a large bowl, beat cream cheese and sugar until smooth. Beat in sour cream and vanilla until creamy. Fold in 2-1/2 cups whipped topping until well combined.
Place 1 tablespoon of graham cracker crumbs into each parfait glass. Spoon 2 to 3 tablespoons of cream cheese mixture on top of crumbs. (See Tip.) Place a layer of strawberries on next, then top with 2 tablespoons more of cream cheese mixture. Top with some blueberries and a dollop of remaining whipped topping.
Lightly sprinkle with extra graham cracker crumbs and refrigerate until ready to serve.
Test Kitchen Tip: We used whipped topping since it's super convenient however if ya want, feel free to make fresh whipped cream and use that instead. Plus, when fresh berries are not in season, frozen ones will work just as well and often taste fresher than fresh. And if you are wondering how to get the cheesecake filling into the glasses, simply use a pastry bag or a plastic storage bag with the corner snipped and voila…