February 9, 2023
12 Tasty Ways to Celebrate National Pizza Day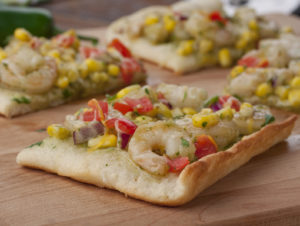 Pizza is one of the most popular foods in the world, and we're celebrating it's fame on National Pizza Day! It's so popular almost thirteen percent of the U.S. population consumes pizza on any given day. Americans are likely to eat 6,000 slices of pizza in their lifetime. No matter how you slice it, that's a lot of pizza!
While it started as a traditional Italian dish, pizza has evolved into many savory and sweet variations of crust with toppings. Whatever your taste, you're sure to find a new favorite here. Try one of these unique twists on the original.
How will you top your slice of the pie on National Pizza Day. Share with us on social media @EasyHomeMeals / #EasyHomeMeals.
https://thepizzacalc.com/pizza-consumption-statistics-2022-in-the-usa/