Holiday Dessert Board
If you're looking for a dessert idea that's perfect for holiday gatherings, this is it! Mama Latina's dessert board stars Marie Callender's and Reddi-wip!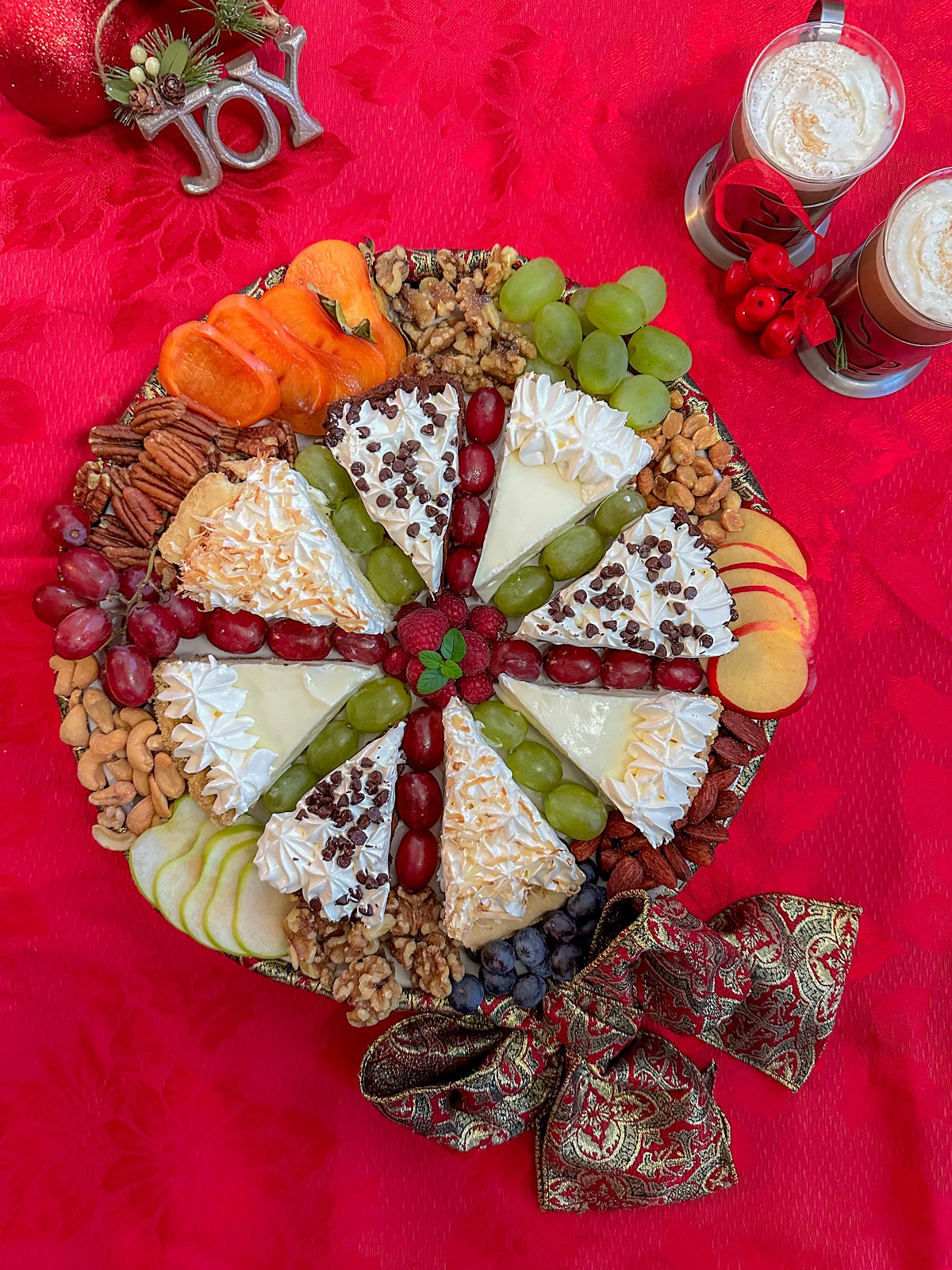 Our friend Silvia from @mamalatina took over our Instagram to share some holiday entertaining hacks and ideas, including this beautiful and holiday dessert board!
This dessert board is ideal for saving time and offering a variety of choices to family and friends at holiday parties. Creating it is easy, and easy is the word at our place this year. This is what you need:
▪️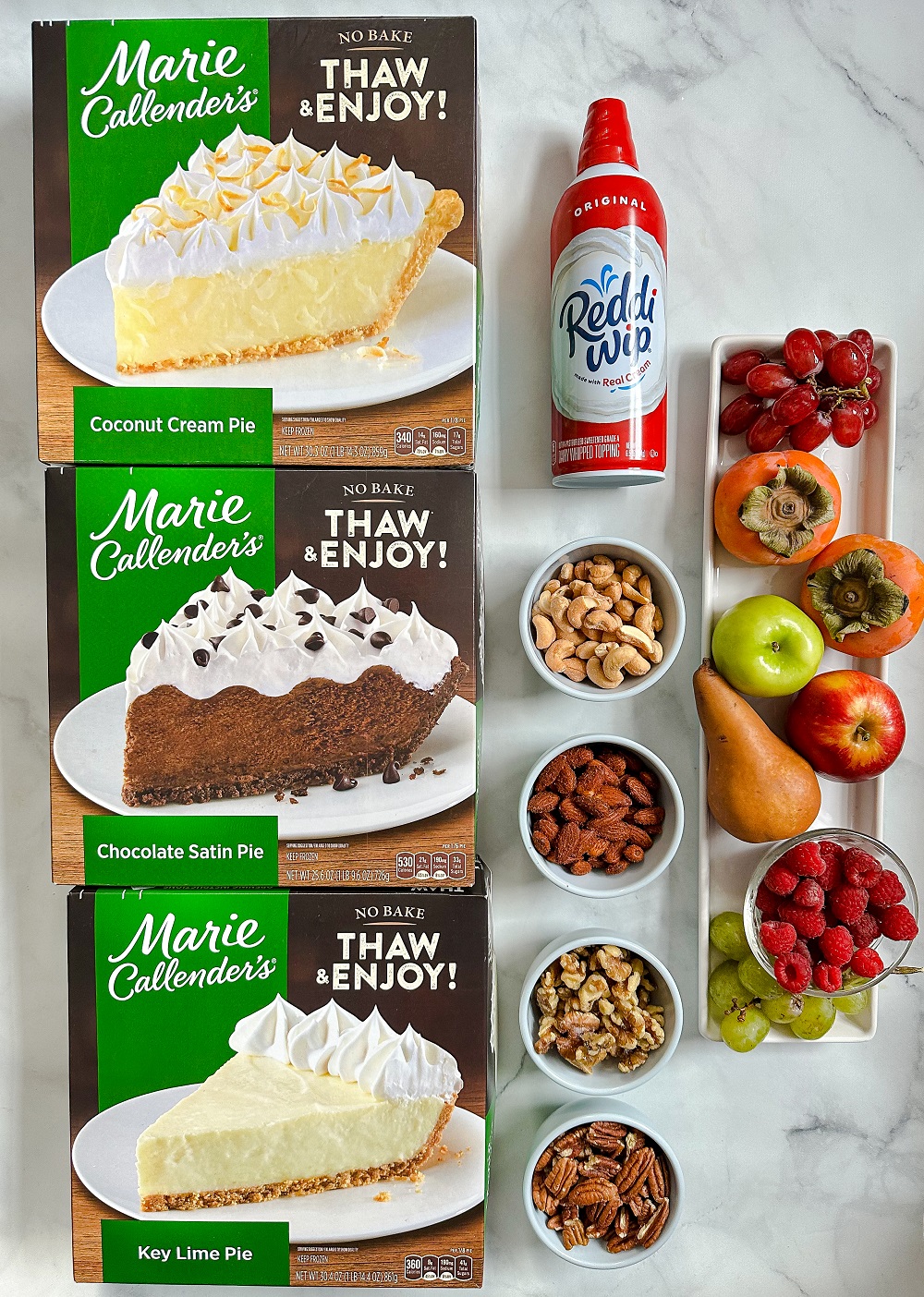 A few Marie Callender's cream pies (featured here is Marie Callender's Coconut Cream Pie, Key Lime Pie, and Chocolate Satin Pie)
▪️ Fruit of your choice (I used persimmons, apples, grapes, and berries)
▪️ Nuts of your choice (I used walnuts, pecans, honey peanuts, spicy almonds, and cashews)
▪️ Reddi-wip whipped cream topping
▪️ Hot chocolate or coffee
You will also need some sort of board or platter, a baking sheet, parchment paper, and holiday decor.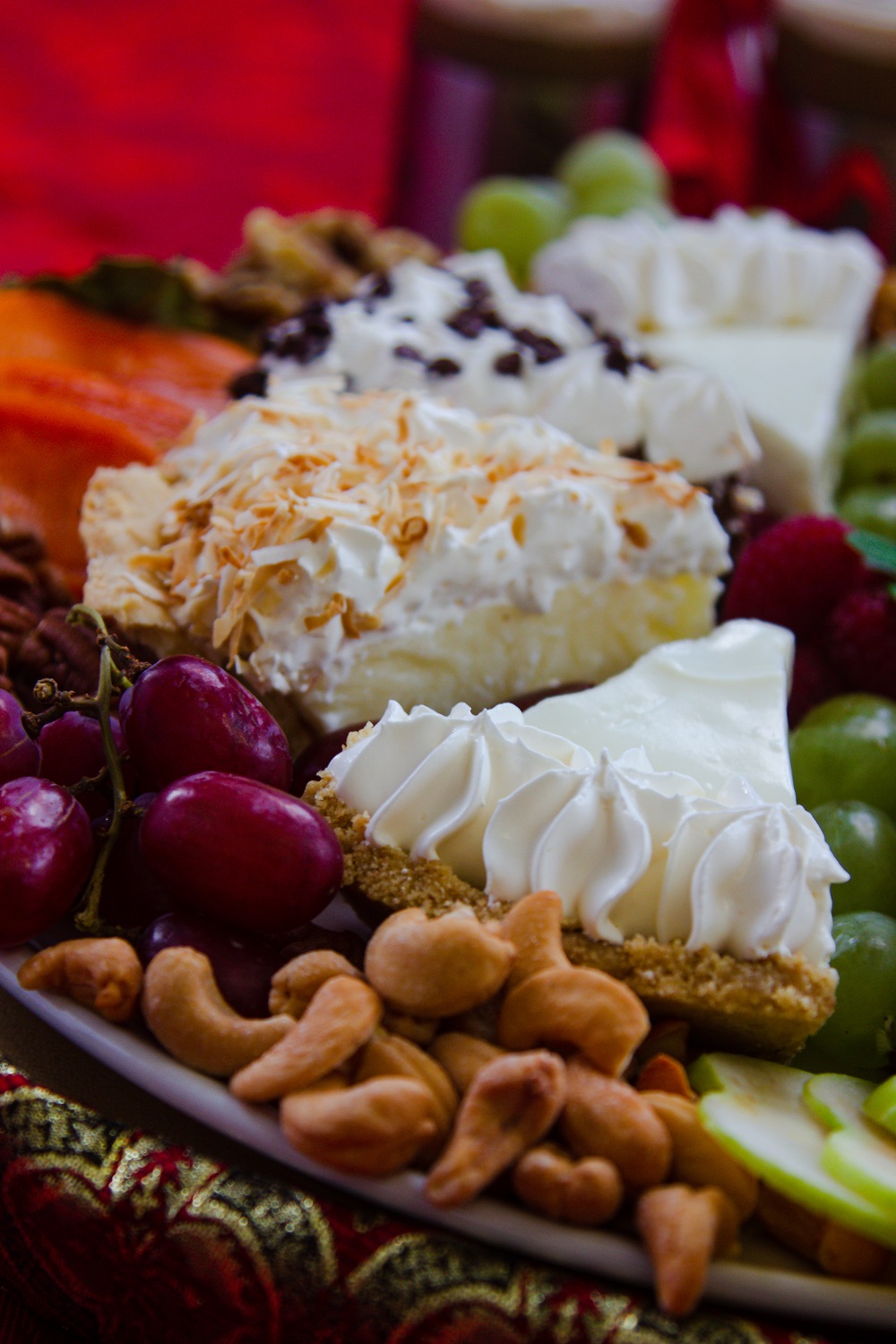 Following the instructions on the box, cut the pie slices while the pies are still frozen. Place them on a baking sheet lined with parchment paper and return them to the fridge for 1-2 hours to defrost.
Meanwhile, wash the fruit and gather the other ingredients.
Once the pie slices are defrosted, place them on the platter. Prepare the fruit that needs slicing. Add the fruit and nuts by alternating colors and types. Add some holiday decor and accompany it with hot chocolate or coffee and whipped cream.
If you haven't already, check out Silvia's other great holiday ideas: Christmas Tree Charcuterie Board, Breakfast Platter and Holiday Affogato al Caffe!