Breakfast Platter
If you're looking for a breakfast idea that's perfect for holiday mornings, this is it! Mama Latina's breakfast platter stars Jimmy Dean and Tropicana!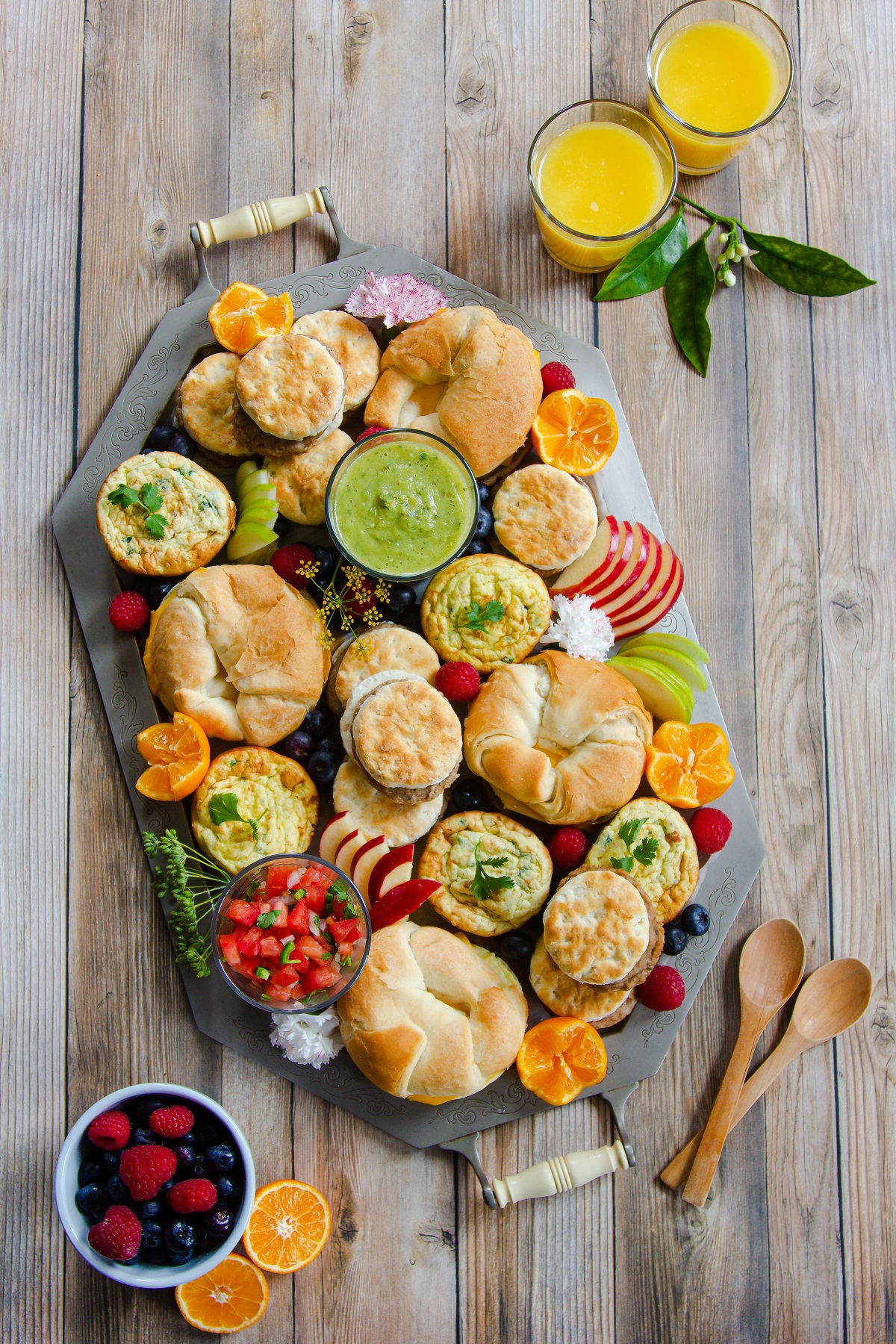 Our friend Silvia from @mamalatina took over our Instagram to share some holiday entertaining hacks and ideas, including this beautiful and simple breakfast platter!
A breakfast platter is a convenient option for those lazy holiday mornings when spending time with family sounds better than cooking.
Let the Jimmy Dean chefs cook for you… and enjoy! This platter features three delicious Jimmy Dean breakfast products that are ready to heat and serve. You don't even need to defrost anything. Stock your freezer with a few boxes, and you are good to go.
Here is what you need for the breakfast platter:
Apples, mandarins, berries, or other fruits of your choice
2 or 3 of your favorite salsas (this platter features avocado salsa and pico de gallo salsa – you can find the recipes on my blog www.mamalatinatips.com)
Edible flowers and greenery for garnishing are optional but beautiful if you have them
Platter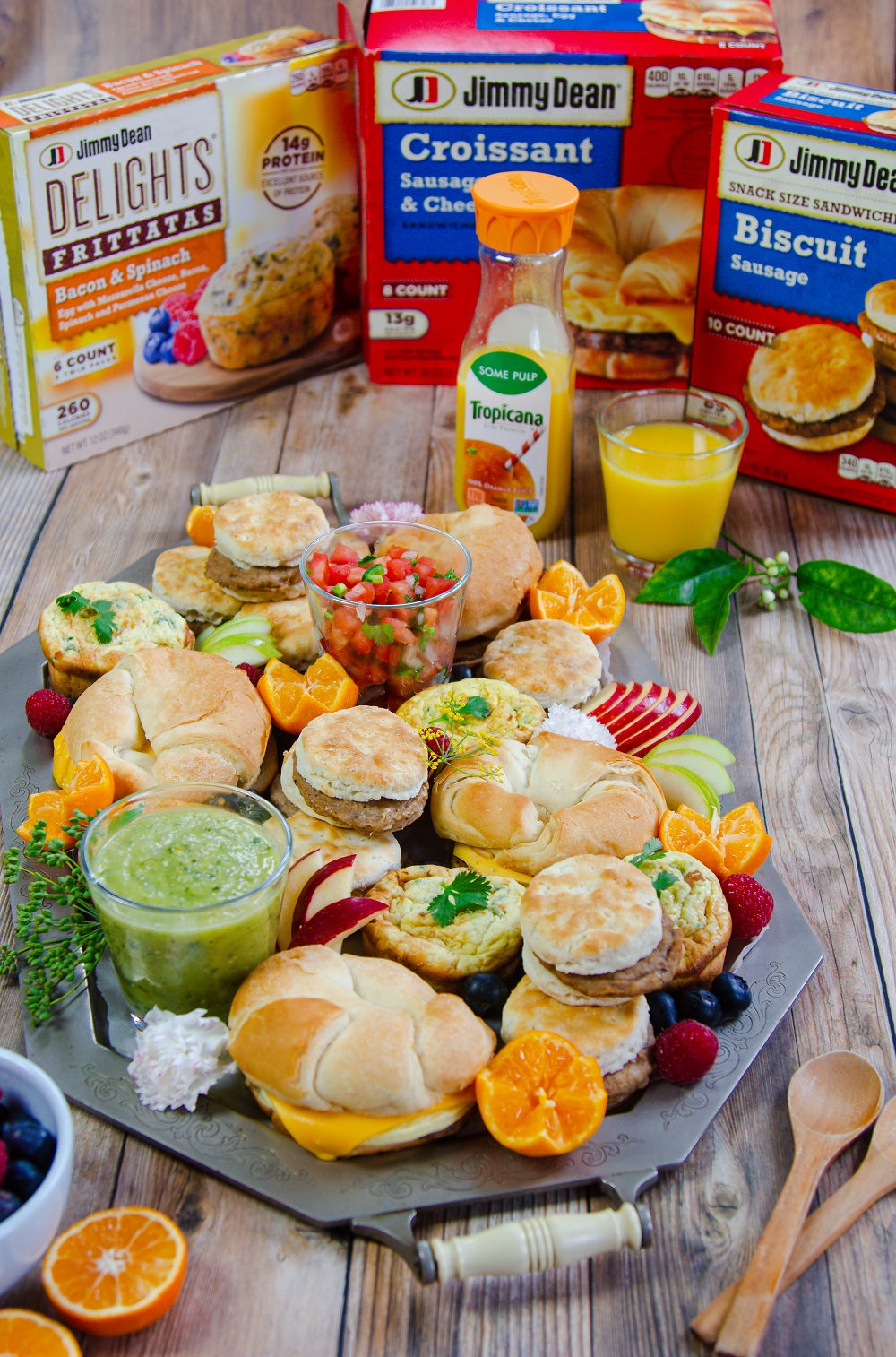 How to build the platter:
Cover the platter with parchment paper. Doing this will save lots of cleaning time as well.
Pour the salsas into small containers and put them on the platter.
Wash and slice the fruit.
Heat the croissant and biscuit sandwiches following the box instructions.
Place them on the platter and fill the empty spaces with fruit. Don't forget to leave some openings for the frittatas.
Heat the frittatas according to the box instructions.
Place the frittatas on the platter.
Serve with a few bottles of Tropicana Pure Premium Orange Juice.  I like orange juice for this, but I bet you will like their other refreshing Tropicana Premium Drinks. This breakfast platter has something for everybody. The snack-size sandwiches are perfect for little hands, while the croissants offer a bigger meal for adults. The frittatas are an excellent option for people who follow a low-carb or gluten-free diet – they have a beautiful texture and are very satisfying.
Stay tuned for more holiday ideas from Silvia. Be sure to check out her Christmas Tree Charcuterie Board on Instagram or in our recipe section!