December 13, 2021
Four Fabulous Holiday Brunch Ideas
The holidays are all about togetherness. What better way to celebrate togetherness than with a cozy holiday brunch? We've collected some of our favorite holiday brunch ideas and recipes to help you get inspired. Have no fear! These brunch-a-licious ideas may look complicated – but we promise, the recipes are easy and delicious and will save you time in the kitchen by using frozen and dairy aisle shortcuts.
Let's get brunchin'!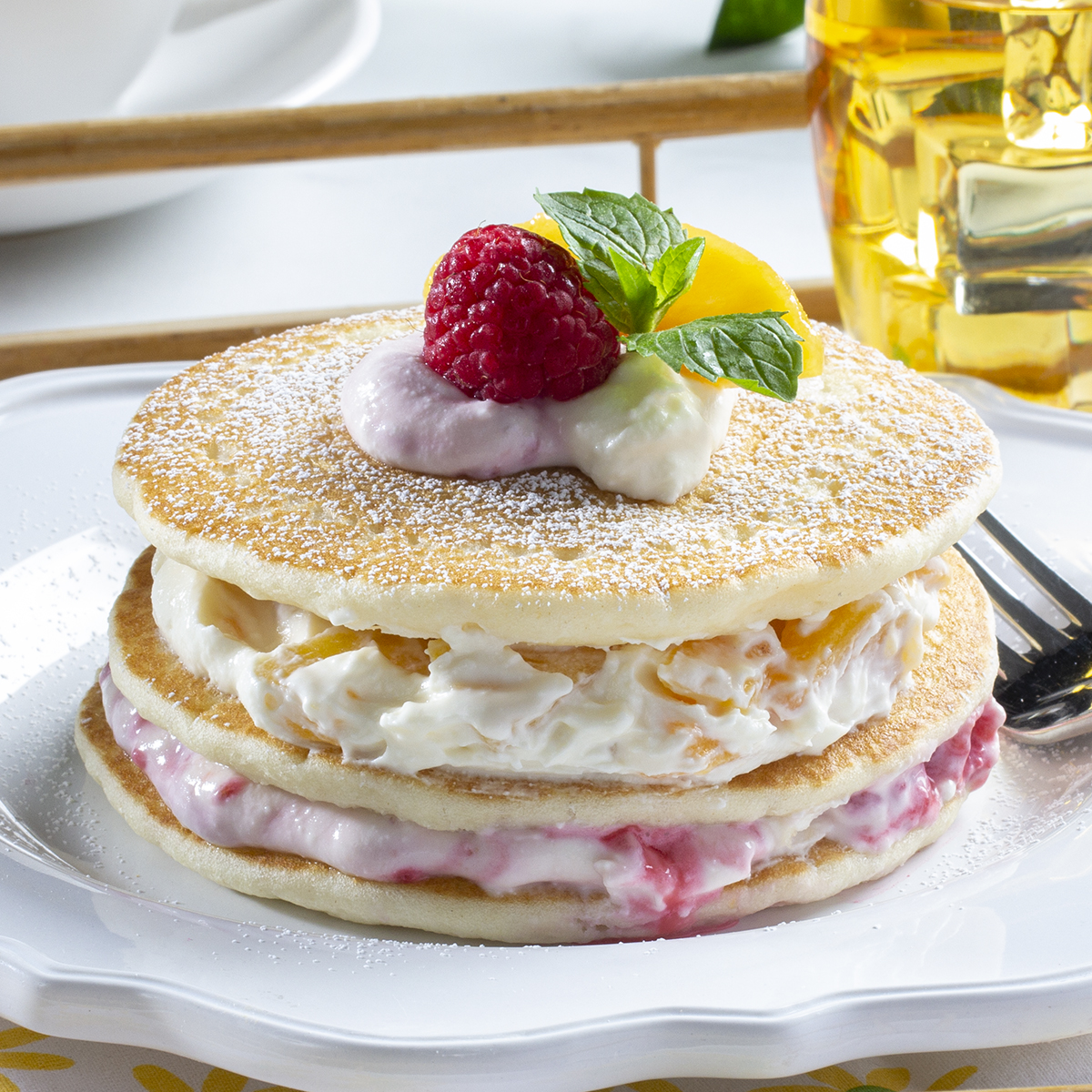 Want to know the secret behind this easy melt-in-your-mouth Peach Melba Pancake Stack? Frozen pancakes! If you're tight on time, this is the perfect brunch recipe that is ready in a flash. Simply whip up the ricotta-cream cheese-fruit fillings, layer it up and pop a fresh raspberry on top. You've got a brunch showstopper in a matter of minutes!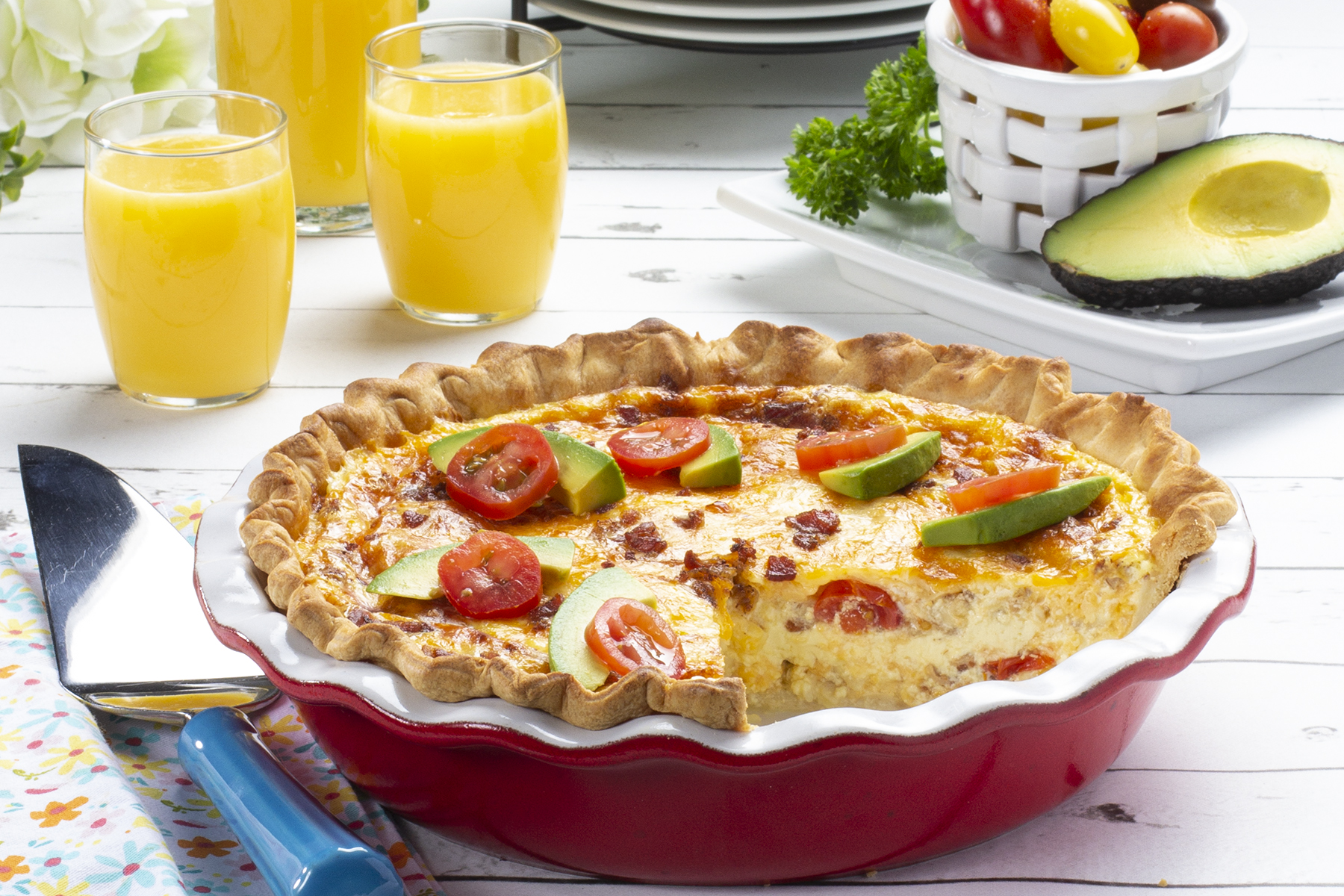 A quiche is a no-brainer when it comes to brunch. We think this recipe by Mr. Food Test Kitchen is flat-out the easiest and tastiest quiche we've had. Who doesn't love bacon, tomatoes, eggs and cheese baked into a flaky crust? Topped off with cherry tomatoes and avocado slices (yum!), you've got a spectacular, hearty brunch-worthy dish.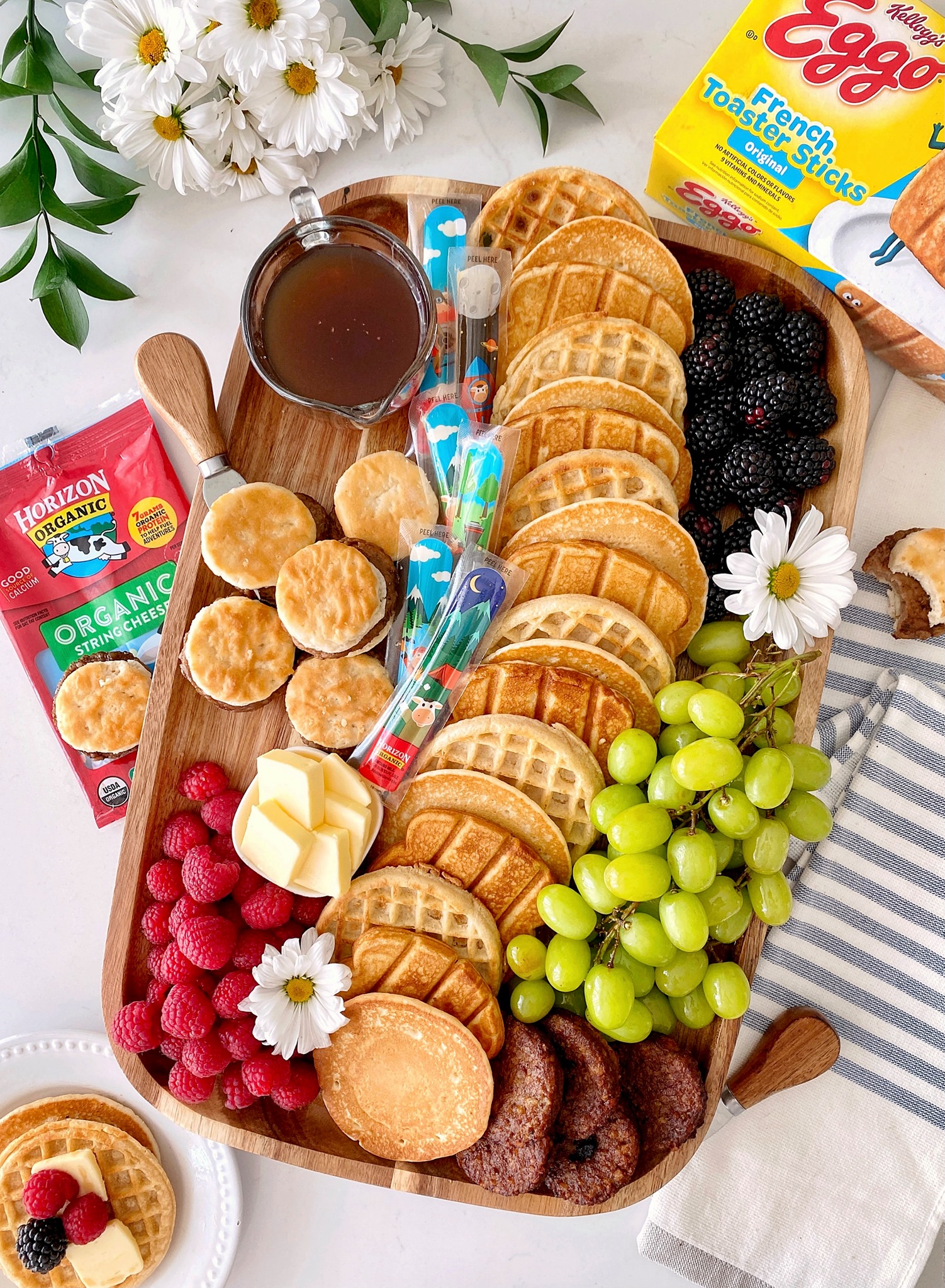 Think of this breakfast board as the easier, cooler cousin of the continental breakfast. Charisse's board is made with simple ingredients like fruits, Eggo French Toast Sticks, Waffles and Pancakes, MorningStar Farms Sausage Veggie Patties, and Horizon Organic Mozzarella String Cheese. What makes it special is the pretty presentation, which is remarkably uncomplicated. This snacking board will keep kids and adults grazing happily as you celebrate!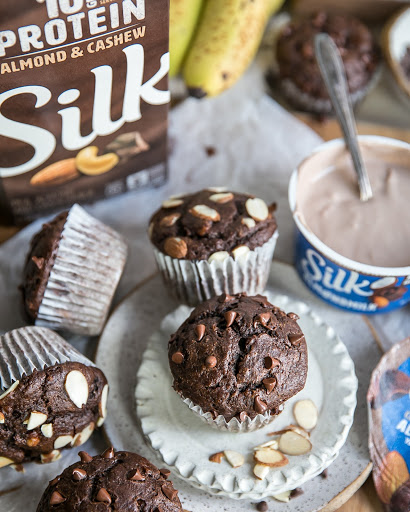 Double Chocolate. Banana. Need we say more? These rich, chocolatey muffins paired with a mug of steaming hot coffee will be an instant mood-booster for slow-to-wake guests. Plus, this recipe by Fit Mitten Kitchen is dairy-free. You might want to make more than a dozen. We're pretty sure they will be gone before you finish unwrapping gifts!
What are your favorite easy holiday brunch ideas? We'd love to hear from you on social @EasyHomeMeals.