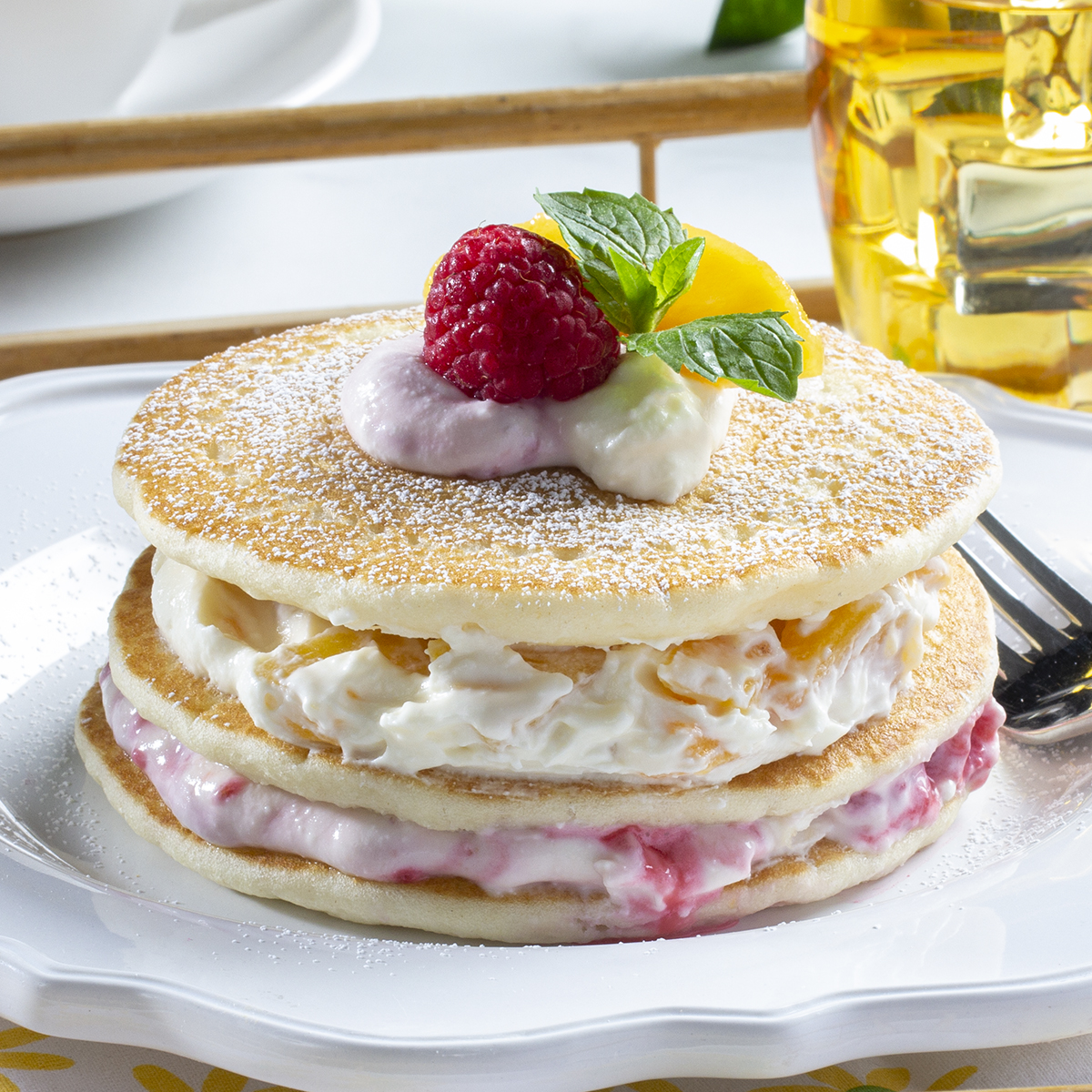 Recipe At A Glance
7 ingredients
Under 15 minutes
8+ Servings
Spring is in the air and this Peach Melba Pancake Stack is perfect for brunch, lunch or even a light dinner when you want something quick.
Sponsored By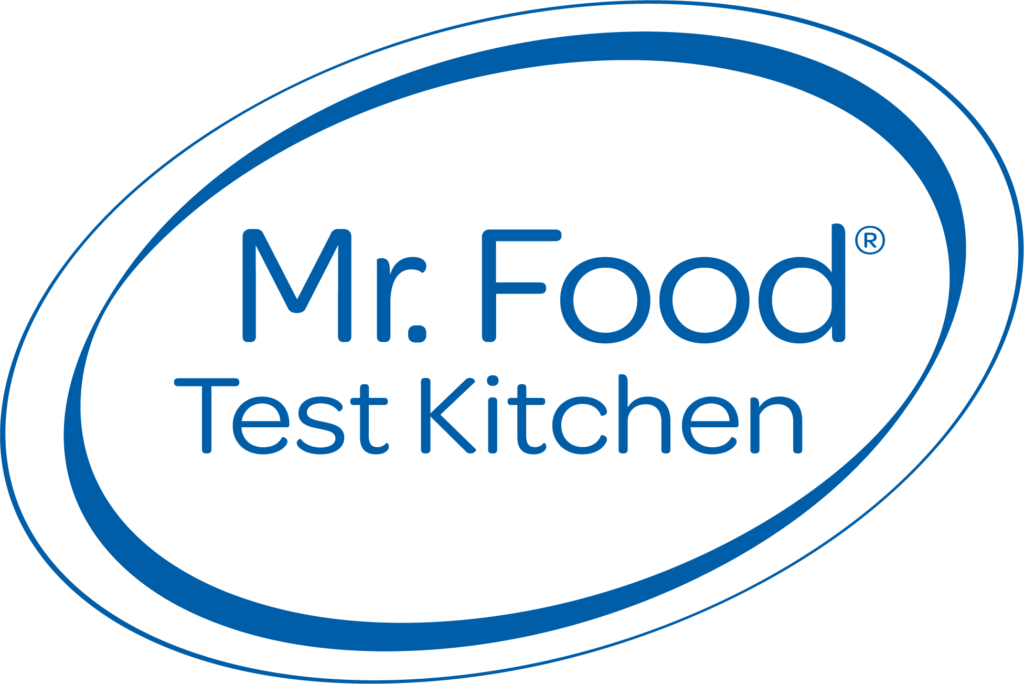 Recipe Ingredients
1 (8-ounce) package cream cheese, softened
1 cup ricotta cheese
1/2 cup confectioners' sugar, plus extra for sprinkling
1/2 teaspoon vanilla extract
1/2 cup frozen raspberries, thawed and drained well, plus extra for garnish
1/2 cup frozen peaches, thawed, drained well, and chopped, plus extra for garnish
24 frozen pancakes
Recipe Directions
In a large bowl, beat cream cheese, ricotta cheese, confectioners' sugar, and vanilla until smooth. Evenly divide cheese mixture into 2 medium bowls. Stir raspberries into one bowl of cheese mixture and stir peaches into second bowl until thoroughly combined; set aside.
Heat pancakes according to package directions. Top 8 pancakes with a dollop of raspberry mixture and spread evenly over pancake. Repeat with 8 more pancakes and peach mixture. (see note)
Stack the peach pancakes on top of the raspberry pancakes and top with remaining 8 plain pancakes. Sprinkle with confectioners' sugar then garnish with a small dollop of both fruit mixtures and an extra peach slice and raspberry. (See photo.)
Test Kitchen Tip: If you only want to make up a few of these, no problem. Heat only enough of the pancakes that you'll need and store any of the remaining cheese mixture for up to 4 days in the fridge. This way you can enjoy this all week long.
Other Recipes You Might Like