May 5, 2020
Celebrate Cinco de Mayo at Home!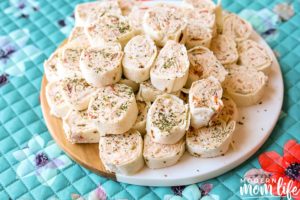 Happy Cinco de Mayo! While we may not be observing the holiday how we usually would, we can still have a festive and delicious celebration! Cinco de Mayo, or 5th of May, is not to be confused with the Day of the Dead or Mexico's Independence Day. It's when Mexico beat France during the Franco-Mexican War in the Battle of Puebla on May 5, 1862. Although the battle itself was relatively small, it was symbolic because a small Mexican army defeated a larger occupying force[1].
Today, people around the United States celebrate Mexican culture and heritage on this day – through parades, parties, traditional foods and festivals[2]. Although large gatherings and parties aren't really happening this year, you can create your own Cinco de Mayo party in the comfort of your own home or outdoor space! Try these recipes and meal ideas for a fun fiesta.

Kick off your celebration with these snacks:


Spice up your Cinco de Mayo dinner with these main dishes:

Mix up these fiesta-worthy drinks:

How will you celebrate this Cinco de Mayo? Share your favorite recipes with us on social media @EasyHomeMeals!
[1] https://www.cnn.com/2020/05/05/americas/cinco-de-mayo-faq-trnd/index.html
[2]https://www.history.com/topics/holidays/cinco-de-mayo