February 2, 2023
18 Tot-ally Tasty Ideas for Tater Tot Day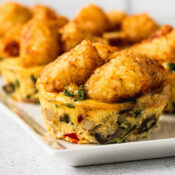 Most know February 2 as Groundhog Day, where we find out if the groundhog sees its shadow for a longer winter – but it is also National Tater Tot Day! These tasty tots are best enjoyed as a savory treat or even as a whole meal in itself.
Did you know that they were created from reducing food waste? Ore-Ida's French fries left scraps behind when cut down from its original potato shape, so entrepreneur F. Nephi Grigg invented new machinery to smush the potato scraps into the familiar to shape and freeze them. Travelling from Oregon to Florida, Grigg took his invention to the 1954 National Potato Convention to share with chefs and potato connoisseurs, and the rest is history! [1] Tater tots have come quite a long from the economical mid-century children's snack, to the versatile food that are so popular in restaurants and kitchens today. Explore these innovative ideas to celebrate the true holiday of today!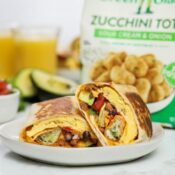 Breakfast Taters
Classic Tots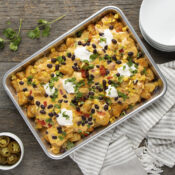 What is your favorite way to enjoy tater tots? Share with us on social @EasyHomeMeals!
[1] https://www.tastingtable.com/1027905/the-true-origin-of-tater-tots/