Hop on the Hot Tamale Train and Celebrate Cinco de Mayo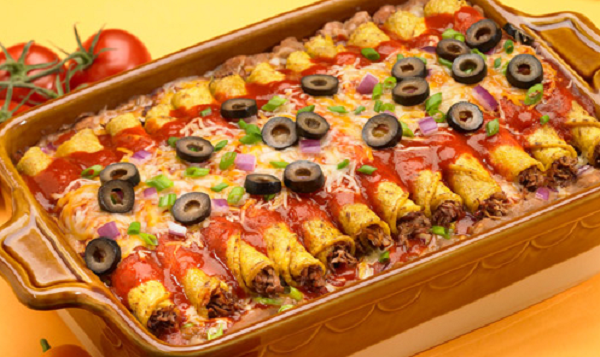 Come spring, we're eager to spend time outdoors, have an ice-cold drink and chow down on some Mexican fare. One holiday that is sure to check these off your list is Cinco de Mayo, a celebration of South-of-the-border culture that is enjoyed worldwide. This holiday commemorates the victory of the Mexican Militia over the French Army at The Battle of Puebla with parades and festivities featuring mariachi music, dancing, and of course, Mexican food! Celebrate Cinco de Mayo with recipes for your favorite Mexican dishes like enchiladas, nachos, tacos, margaritas and the best excuse to get the ultimate fix of guacamole. Did you know that on average, Americans consume up to 81 million avocados on Cinco de Mayo, according to the California Avocado Commission.[i]
It may seem like every Mexican-inspired recipe is a combination of vegetables, meats, cheeses and tortillas, but which one is which? Before you begin your fiesta celebrations and plan your menu, we're here to help navigate these authentic, regional specialties.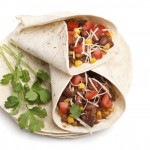 Burritos: A popular menu item that was created in Northern Mexico and is made with flour tortillas. This handheld dish is a popular vehicle for breakfast, lunch or dinner with its combination of roasted meats, beans and vegetables.
Tacos: Often noted as a snack item in Mexico, tacos are traditionally served on soft tortillas. Hard taco shells were invented in the U.S. and consequently popularized throughout the states. Authentic toppings include pickled radishes and grilled jalapeños.
Tamales: Even though tamales may seem basic, the flavor combinations are anything but. The ingredients to build a tamale include seasoned meat and cornmeal dough or masa that is wrapped in a corn husk and baked or steamed. From this simple recipe, dozens of variations are used throughout Mexico, such as sweet tamales filled with fruit.
Tostadas: Mostly served as an appetizer or snack, tostadas are made by deep-frying a tortilla and topping it with various taco fillings or ceviche.
Enchiladas: The enchilada is said to have evolved from Papadzules, a traditional Mayan dish that consists of corn tortillas filled with special ingredients and topped with tomato sauce. Mayans throughout Southern Mexico referred to this dish as "food of the nobles" and reserved the meal for special occasions and royalty. Nowadays, the versatility of enchiladas can transform your family's evening meal into a celebration!
Quesadillas: Made from a large folded tortilla that is filled with cheese, quesadillas are cooked until the perfect ratio of melted cheese is achieved. Fillings traditionally contain only cheese, but various meats and vegetables are acceptable (and tasty) alternatives.
To get your party-planning juices flowing, we have provided a sample menu worthy of any Cinco de Mayo celebration:
Throwing a last-minute Cinco de Mayo fiesta? Head to the frozen food aisle for taquitos, chimichangas, tamales, burritos, enchiladas, nacho bites, fajitas and other Mexican food staples—just heat and serve! Don't forget to stop by the dairy aisle for cheeses, sour cream and other toppings!
Now that you are all caught up on the specifics of popular Mexican dishes, it is your turn to take the lead and create a Cinco de Mayo menu everyone will enjoy! For more festive Cinco de Mayo recipes and party tips, head to our website: EasyHomeMeals.com!
About Ruiz Foods/El Monterey
Ruiz Foods is a privately owned corporation dedicated to premium quality, authentically prepared frozen foods selling to all channels of distribution: retail, convenience store, clubs, vending, industrial and foodservice. The El Monterey® brand is the market leader within the frozen Mexican food category and the No. 1 brand of frozen Mexican food in the U.S. Ruiz Foods employs over 2,500 Team Members in three facilities located in the U.S. For more information regarding Ruiz Foods, please visit www.ElMonterey.com.
About Old El Paso
For nearly a century, Old El Paso® has inspired consumers to bring fun and flavorful Mexican food to their dinner tables. A market leader worldwide, Old El Paso spices up meal planning with popular products that include dinner kits, taco shells, seasonings and a complete line of Mexican meal components. In 2013, Old El Paso introduced their new frozen entrees line, only available in the US. For more information, visit www.oldelpaso.com. 
El Monterey and Old El Paso are members of the National Frozen and Refrigerated Food Association, and this information originally appeared on The Art of Mexican Food, Mexican Festivals & Celebrations and Mexican 101]
---
[i] http://www.californiaavocado.com/celebrate-cinco-de-mayo-with-california-avocados/