18 Recipes and Products for Watermelon Day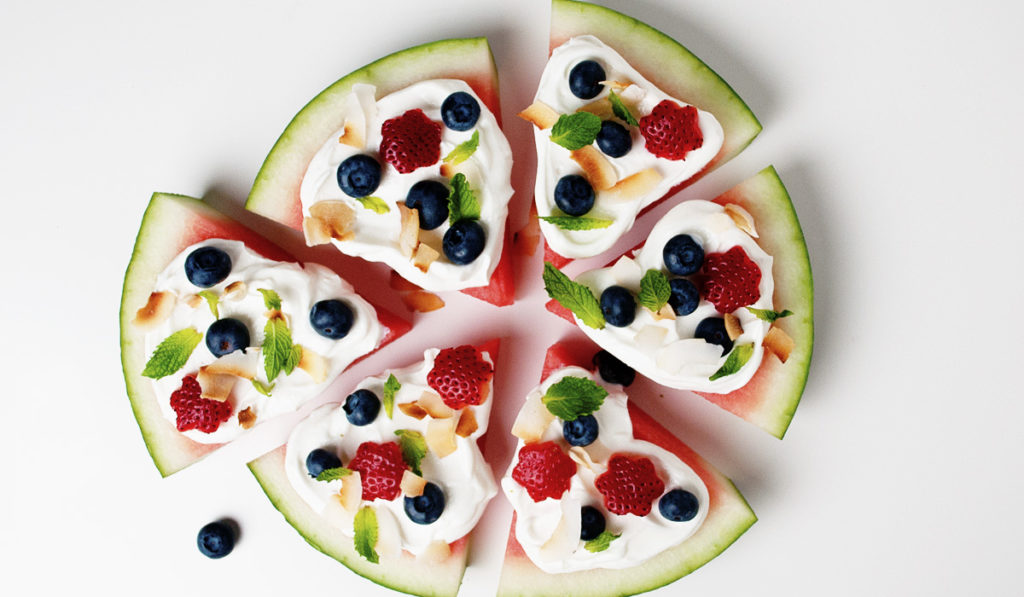 August 3 is National Watermelon Day. We can't think of a more refreshing fruit on a hot summer day, which makes sense since it's 92 percent water! While most watermelons have a red flesh, some have orange, yellow, white or even green flesh. People have been enjoying this juicy fruit for thousands of year. In fact, the Egyptians have been growing it for over 5,000 years, and even drew watermelons on the walls of tombs[1]. In honor of Watermelon Day, we've pulled together watermelon products and simple recipes using watermelon.
What's your favorite way to eat watermelon? Share with us on social media @EasyHomeMeals.
[1] https://www.gardeningchannel.com/20-fun-facts-about-watermelon/