Homemade Cheese Crackers with Easy Fruit Smoothie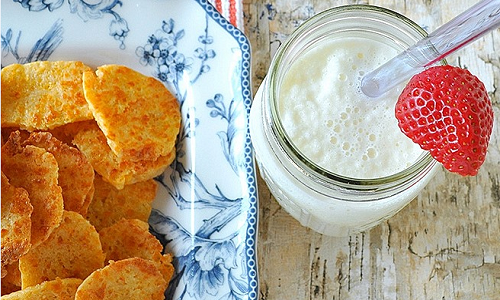 Recipe At A Glance
11 ingredients
Over 30 minutes
6 Servings
Get your kids Back-To-School ready with these easy, delicious and kid-friendly snack ideas from Cool Food Panelist, Cleverly Inspired.
Featured Product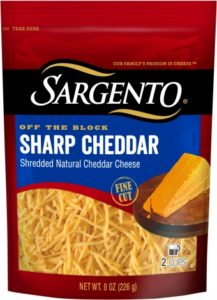 Sargento® Fine Cut Shredded Sharp Cheddar Cheese
Recipe Ingredients
Homemade Cheese Crackers:
1 cup flour
4 Tbsp unsalted butter
8 oz Sargento Sharp Cheddar (shredded)
3/4 tsp salt
1/2 tsp dried mustard
3 Tbsp cold water
Fruit Smoothie:
1 cup Welch's fruit juice
3/4 cup vanilla yogurt
1 cup ice
1/2 banana
Optional: Rader Farms frozen fruit blend
Recipe Directions
For the crackers:
Combine all ingredients with exception of water in a food processor, until coarse crumbs form. Pulse in the water until dough combines.
Place on wax paper and form a long narrow log. Wrap in plastic and chill for 30 min or overnight.
Slice and bake on parchment lined sheets for 18 min at 375. Cool and then store in an airtight container.
For the Smoothie:
Blend until smooth in blender.
Other Recipes You Might Like