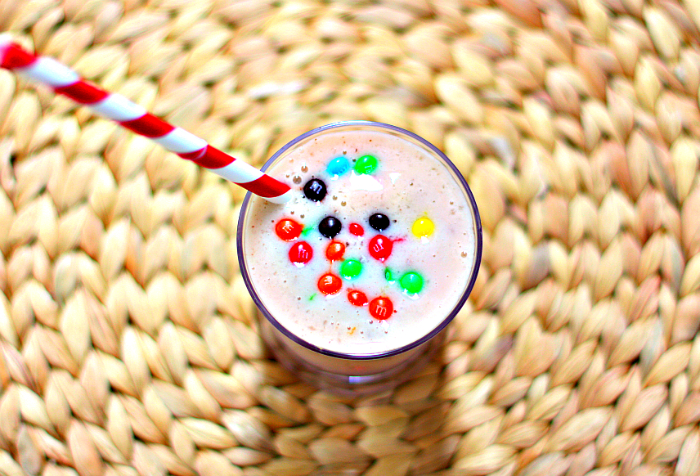 Recipe At A Glance
4 ingredients
Under 15 minutes
1 Serving
Keep things fun and interesting with this quick and easy Banana M&M Crunch Smoothie. Featuring a combination of bananas and Yoplait Greek Yogurt, all you need to do is just add a little ice and Mini M&M's and you have yourself a fun yet healthy treat your kids will love!
Featured Product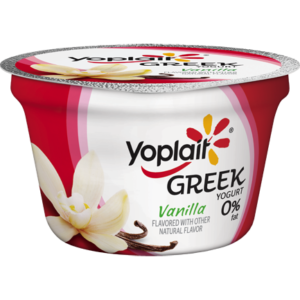 Yoplait Vanilla
Recipe Ingredients
1 banana
1 Yoplait Vanilla Greek Yogurt
1 cup ice
3 Tbsp. Mini M&M's
Recipe Directions
Combine banana, yoplait greek yogurt, and ice in high speed blender.
Blend until smooth.
Pour smoothie into cup.
Swirl two tablespoons of M&M's into smoothie cup, top the smoothie with the remaining tablespoon of M&M's.