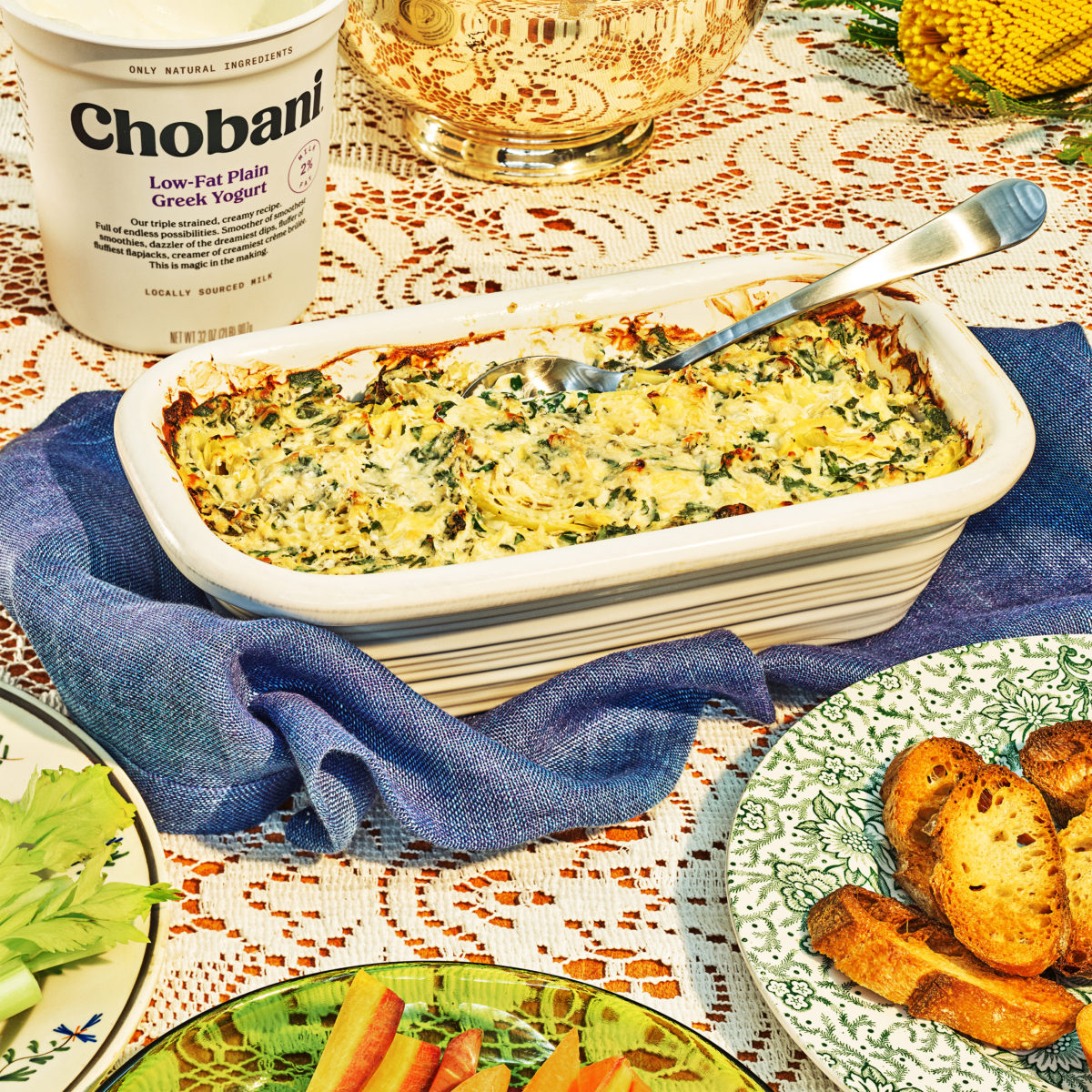 Recipe At A Glance
9 ingredients
15-30 minutes
8+ Servings
Dip into summer fun with creamy Spinach Artichoke Dip with a secret ingredient: Chobani Greek yogurt. Fresh spinach, artichoke hearts, Chobani and low-fat cream cheese helps lighten up this classic dish, making it perfect for summer.
Sponsored By

Featured Product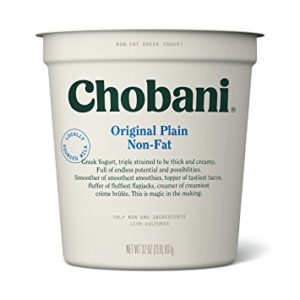 Chobani® Plain Non-Fat Greek Yogurt
Recipe Ingredients
¼ cup Chobani® Low-Fat Plain Greek Yogurt

1 cup chopped spinach leaves

1 cup chopped canned artichoke hearts

4 ounces low-fat cream cheese, room temperature

¼ cup low-fat mayonnaise

½ cup grated parmesan cheese, divided

1/8 teaspoon kosher salt

¼ teaspoon garlic powder

½ teaspoon Tabasco sauce
Recipe Directions
In a small pot, combine spinach and artichoke hearts and fill with water until just submerged. Bring to a boil for 1 minute, then strain. Keep warm.

In a medium mixing bowl, combine remaining ingredients, except ¼ cup of parmesan, until fully incorporated. Add spinach and artichoke mixture and stir to combine.

Transfer mixture into an oven-safe ramekin or small baking dish. Top with remaining cheese and bake at 350ºF for 7-10 minutes, or until cheese is melted on top. Let cool slightly before serving.