Sausage Focaccia Stuffing with Golden Raisins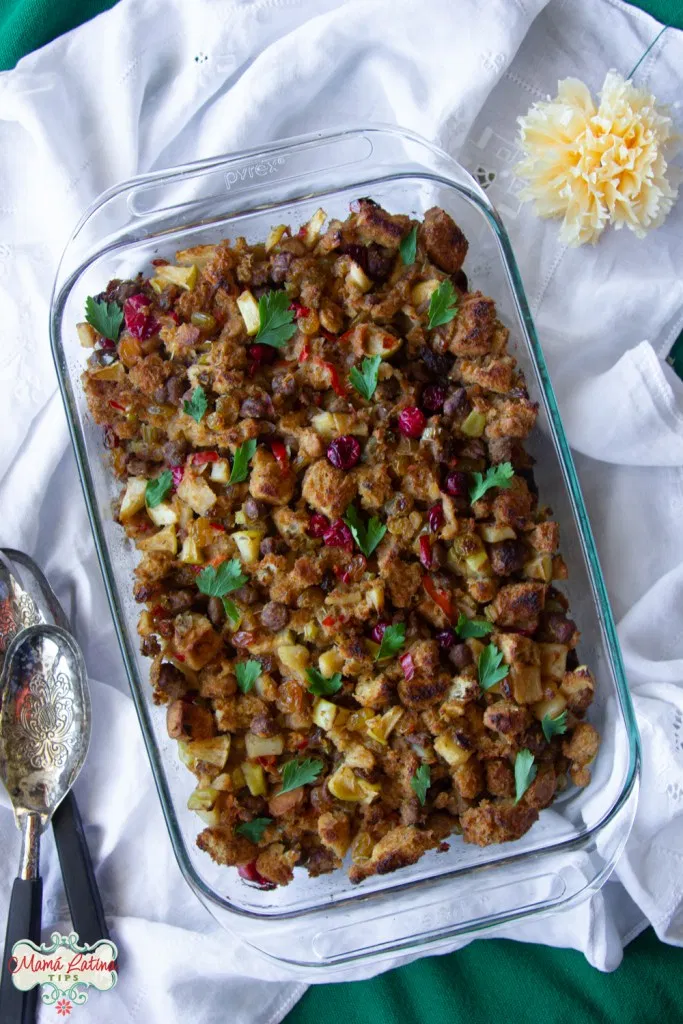 Recipe At A Glance
11 ingredients
Over 30 minutes
8+ Servings
Win Thanksgiving this year with Mamá Latina Tips' sensational recipe for Sausage Focaccia Stuffing with Golden Raisins, starring Jimmy Dean!
Featured Product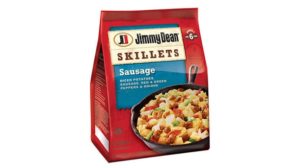 Jimmy Dean Sausage Skillets
Recipe Ingredients
1 Tbsp. of butter
8 Jimmy Dean Heat 'n Serve Original Sausages Patties
1 celery stalk, thinly sliced
1 green apple, chopped
1 (18 oz) bag frozen Jimmy Dean Sausage Skillets
1 cup golden raisins
1 cup cranberries
8 cups artisan focaccia bread cubes for stuffing (you can find this at your supermarket)
3 cups beef broth
Fresh parsley
Salt and pepper to taste
Recipe Directions
Pre-heat oven to 350 degrees °F (180 °C)
In a big skillet melt butter over medium-high heat. Add sausage patties and cook 2 minutes per side. Break the patties in small chunks.
Add celery and apple, cook for 3 minutes.
Empty the contents of the Jimmy Dean Sausage Skillets bag and cook for 3-4 minutes.
Incorporate the golden raisins, cranberries and 1 cup of beef broth, cook for 5 minutes.
Add bread cubes and the rest of the beef broth, mix until the bread is coated with the broth and sausage mix.
Transfer to an oiled, oven safe, bake pan, cover loosely with aluminum foil and bake for 15 minutes. Uncover and cook for 15 minutes more or until bread is lightly browned.
Serve with your turkey.