Reindeer Breakfast Sandwiches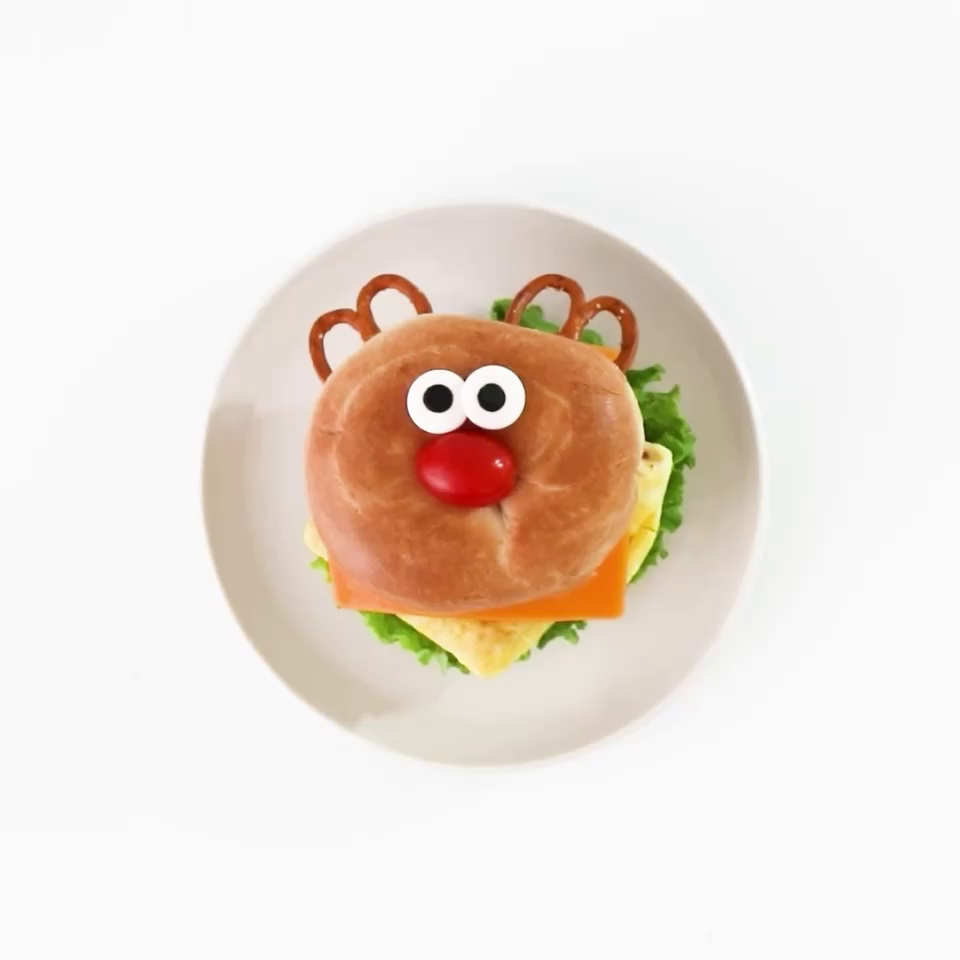 Recipe At A Glance
10 ingredients
Under 15 minutes
6 Servings
But do you recall, the most famous reindeer of all… Cutefetti created these adorable Reindeer Breakfast Sandwiches and we couldn't imagine a merrier Christmas morning breakfast!
Featured Product
Lender's Plain Refrigerated Bagels
Recipe Ingredients
12 Eggs
¼ cup whipping cream
Salt and Pepper to taste
6 Lender's Frozen or Refrigerated Bagels of your choice
Lettuce Leaves
Sliced Tomatoes
6 Slices of Cracker Barrel Black Ribbon Cheese Slices of your choice
Candy eyes
6 Grape or Cherry Tomatoes
12 Mini Pretzel Twists
Recipe Directions
Folded Eggs:
Grease a half sheet pan generously with butter and heat oven to 300°F
Whisk the eggs in a large bowl with whipping cream, salt and pepper until combined
Pour egg mixture into the greased half sheet pan.
Bake until eggs are set, about 15 minutes.
Transfer to a cutting board and slice in six even slices.
Fold each slice so it fits on the sandwich.
While eggs are cooking, toast Lender's Bagels in toaster oven or toaster.
Assembling the sandwiches:
On one half of bagel, layer a bed of lettuce and sliced tomato
Place one of the folded eggs on top of the lettuce and tomato
Top with a slice of cheese and out other half of the bagel to complete the sandwich
Use candy eyes, one grape or cherry tomato for the nose and two mini pretzel twists for the antlers.
Tips:
If you prefer your cheese melted, add cheese slices on top of the eggs before baking.
If you want to make just one or two sandwiches, folded eggs can easily be made in a skillet, too.