Gruyere Open Face with Bacon & Apple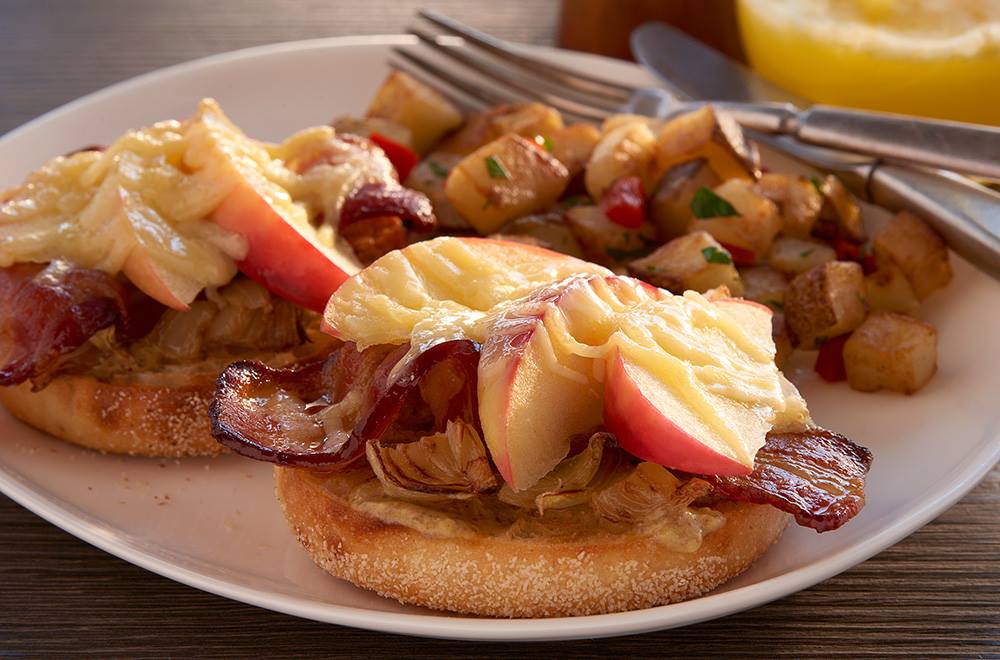 Recipe At A Glance
10 ingredients
15-30 minutes
4 Servings
Turn your favorite Bays English Muffins into an elegant brunch option with this recipe for Gruyere Open Face with Bacon & Apple.
Sponsored By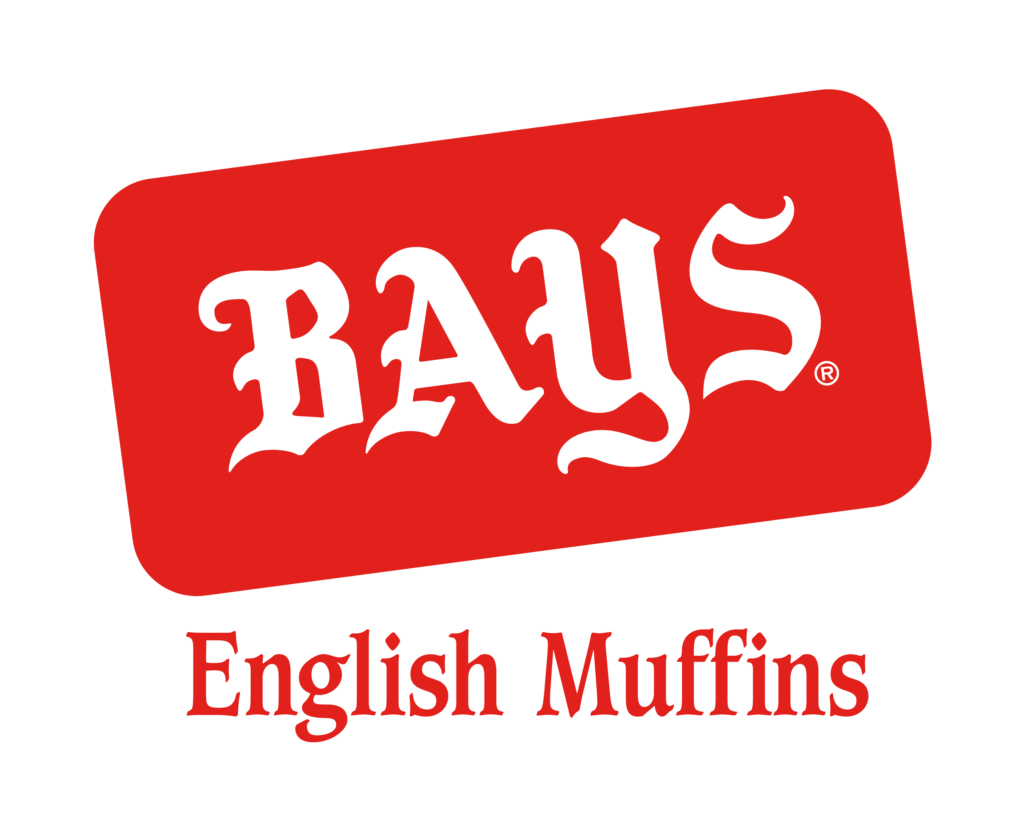 Recipe Ingredients
1 medium onion (about 5 ounces), chopped
1 Tbsp. olive oil
1/4 tsp. salt
4 Tbsp. butter, softened
2 tsp. Dijon mustard
4 BAYS English Muffins, any variety, split, toasted
8 slices bacon, cooked, cut in half
1/2 red apple, cored, cut into 16 thin slices
2 oz. Gruyere cheese, shredded
1 tsp. fresh thyme leaves, optional
Recipe Directions
In a medium skillet, sauté onion in oil over medium-low heat about 10 minutes or until lightly golden brown, stirring occasionally. Stir in salt.
Mix onion, butter, and mustard in medium bowl.
Place muffin halves on baking sheet. Spread evenly with onion mixture; top each half with 2 pieces of bacon, 2 apple slices and 1 tablespoon cheese.
Broil 1 to 1-1/2 minutes or until cheese is melted.
Sprinkle with thyme.