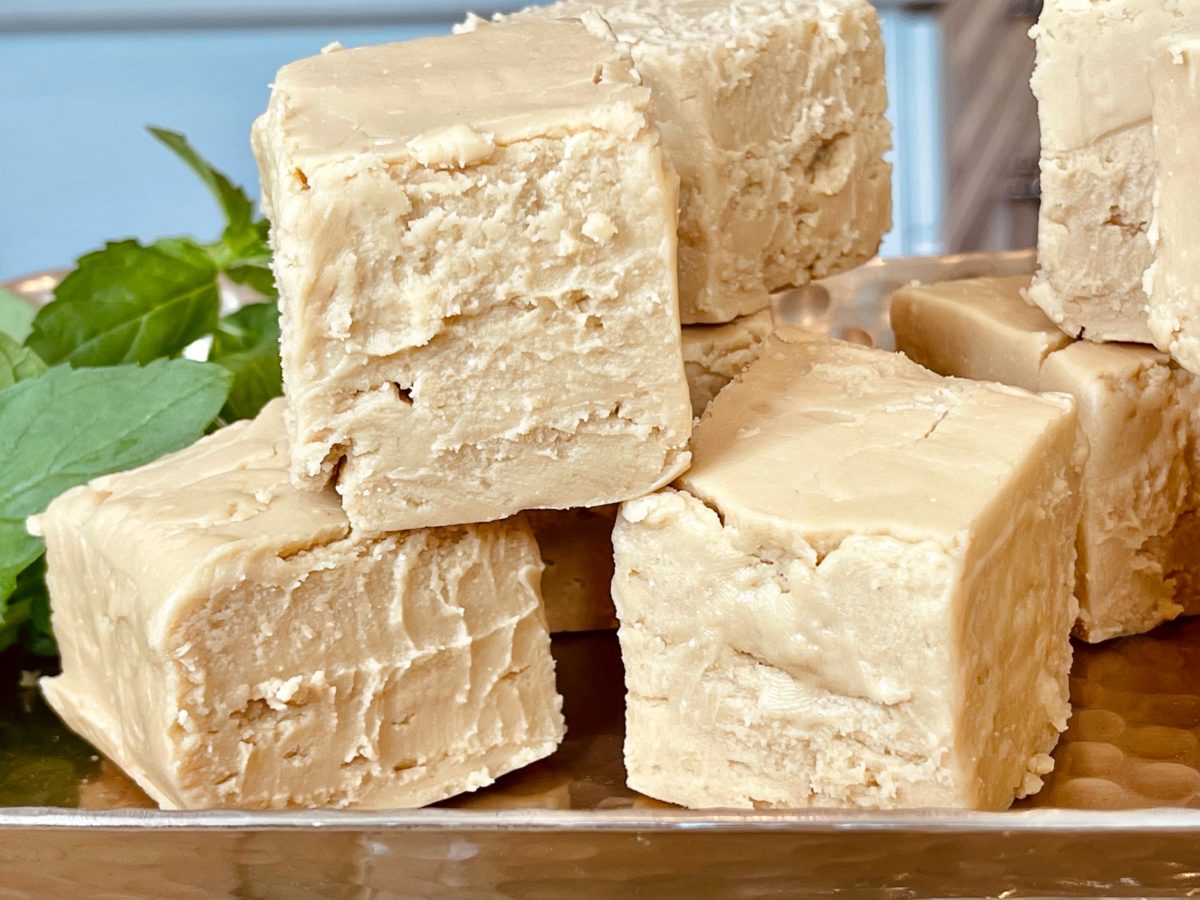 Recipe At A Glance
6 ingredients
Over 30 minutes
8+ Servings
Who doesn't love fudge? Brown butter adds nuttiness and dark brown sugar adds extra richness…it just doesn't get any better than this Brown Butter Fudge from Chef Jamie Gwen.
Sponsored By
Recipe Ingredients
1 stick unsalted butter
1 1/2 cups granulated sugar
1 1/2 cups packed brown sugar
7 ounces evaporated milk
1/2 cup light corn syrup
1 cup confectioners' sugar
Recipe Directions
Place the butter in large saucepot over medium heat.  Melt the butter and simmer until the butter begins to turn golden brown and the butter smells toasty.  It should have a beautiful nutty color; watch it carefully so that it doesn't burn.
Once the butter is browned, add the white and brown sugar, evaporated milk and corn syrup.  Stir until completely dissolved.
Insert a candy thermometer into the pot.  Continue to slowly cook the sugar mixture until it reaches 238ºF.  Immediately remove the pot from the heat and let it cool to room temperature.
Prepare an 8×8-inch pan by lining it with aluminum foil and spraying the foil with nonstick cooking spray.  Once the mixture is room temperature, pour it into the bowl of your stand mixer.  Start the mixer on low and slowly add in the powdered sugar.  Once the sugar is incorporated, increase the speed to medium-high heat and beat until the fudge looses its shine, about 5 minutes.
Pour the fudge into the prepared pan, and smooth it into an even layer. Allow the fudge to set at room temperature or in the refrigerator until firm.  Cut into squares and indulge.