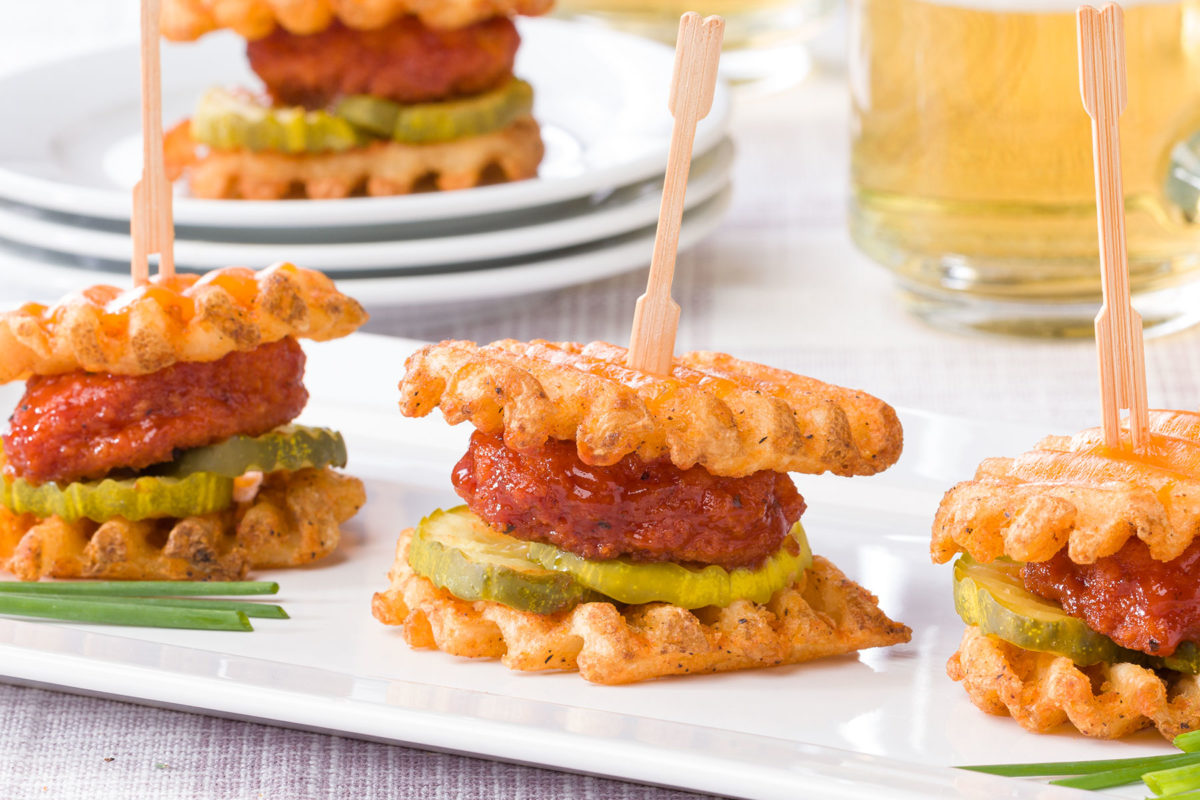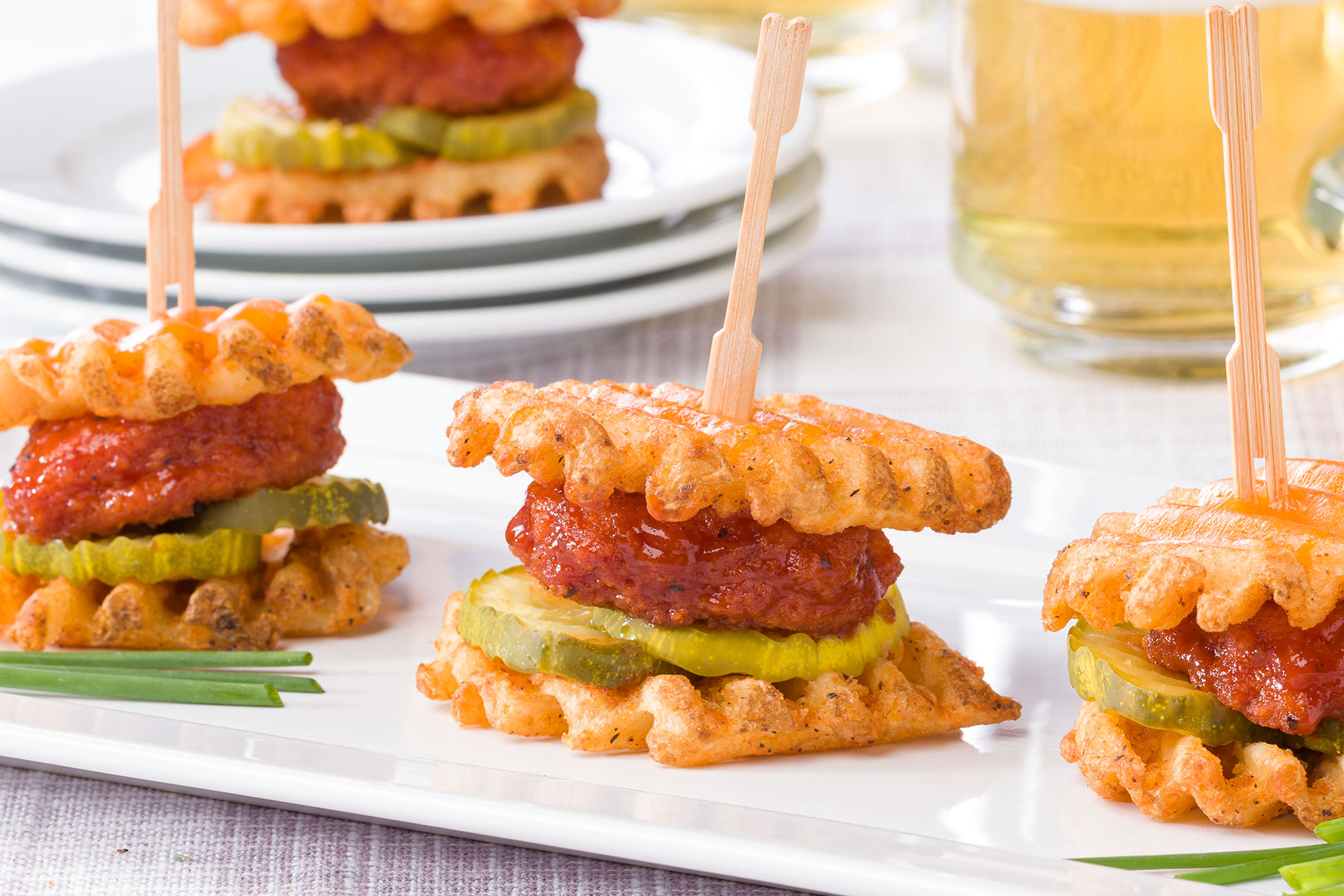 Recipe At A Glance
5 ingredients
15-30 minutes
8+ Servings
Give your kiddos the after-school snack they've been craving, these BBQ Chicken Waffle Sliders from Mr. Food Test Kitchen! Another recipe made easy by frozen food shortcuts.
Sponsored By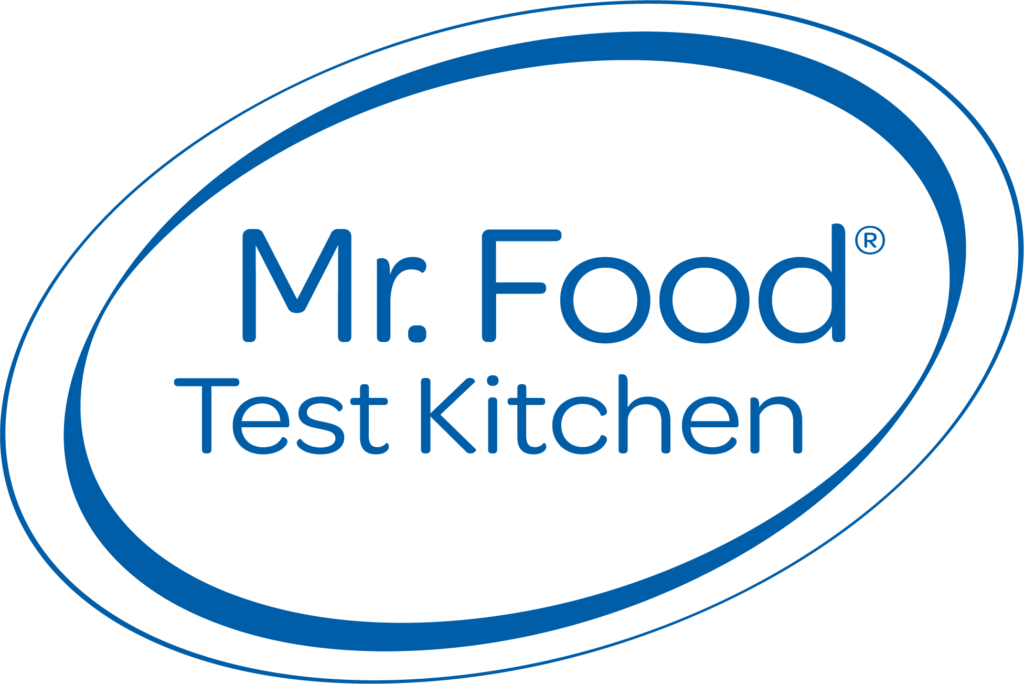 Recipe Ingredients
24 frozen seasoned waffle fries
12 frozen breaded chicken nuggets
1/3 cup barbecue sauce
24 Kosher dill pickle chips
2 slices cheddar cheese, each cut into 6 pieces
Recipe Directions
Bake waffle fries and chicken nuggets according to package directions.
Place chicken nuggets in a large bowl and toss with barbecue sauce.
Next, place 12 waffle fries in a single layer on a cookie sheet. Top each with 2 pickle slices. Place one chicken nugget on top of the pickles. Place one piece of cheese on top of each nugget. Place another waffle fry on top of chicken nugget creating a slider.
Bake an additional 2-3 minutes or until cheese is melted.
To finish, insert a toothpick into each of the BBQ chicken waffle sliders and serve immediately.
Other Recipes You Might Like