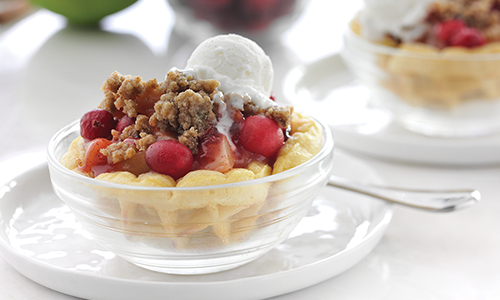 Recipe At A Glance
11 ingredients
Under 15 minutes
6 Servings
Tender bits of apple and tangy cranberries hide under crispy, sweet topping on these individual desserts.
Sponsored By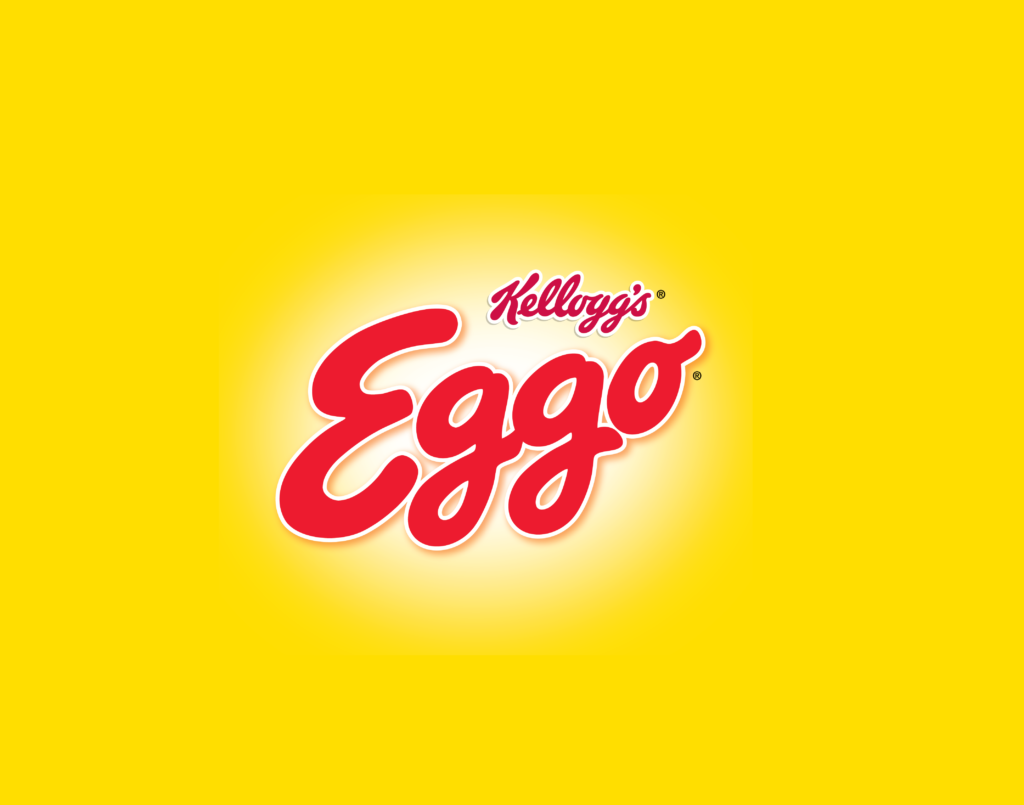 Featured Product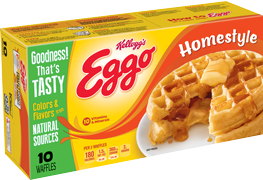 Kellogg's® Eggo® Homestyle waffles
Recipe Ingredients
6 KELLOGG'S® EGGO® Homestyle waffles
2 tart green baking apples, peeled and chopped (about 1 1/2 cups)
1/4 cup fresh or frozen cranberries
2 tsp. granulated sugar
1 tsp. all-purpose flour
1/4 tsp. ground cinnamon
1/4 cup firmly packed brown sugar
2 Tbsp. all-purpose flour
1/4 tsp. ground cinnamon
2 Tbsp. butter or margarine
3/4 cup BREYER'S® 1/2 the Fat Creamy Vanilla Light Ice Cream
Recipe Directions
Place two of the KELLOGG'S EGGO Homestyle waffles on microwave-safe plate. Microwave at medium-high (70% power) about 1 minute or until pliable. Repeat with the remaining waffles. Gently press waffles into six 1-cup custard cups or oven-safe bowls, creating cups.
In small bowl toss together apples, cranberries, granulated sugar, 1 teaspoon flour and 1/4 teaspoon cinnamon. Spoon into waffle cups.
In same small bowl stir together brown sugar, 2 tablespoons flour and 1/4 teaspoon cinnamon. Cut in butter until mixture resembles coarse crumbs. Sprinkle over apple mixture. Bake at 350° F about 30 minutes or until fruit is tender and topping is golden brown. Let stand for 5 minutes.
Top with ice cream. Serve immediately.