June 2, 2022
Time to Celebrate June Dairy Month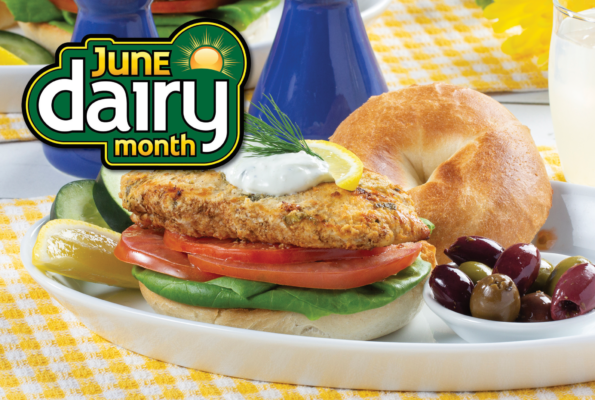 At last, June Dairy Month is here and it's time to celebrate the cool possibilities that can be found in the refrigerated dairy aisle! Since 1939, the official "Dairy Month" promotion has increased excitement and helped share positive messaging around dairy products. The Easy Home Meals brand is sponsored by the National Frozen & Refrigerated Foods Association, whose June Dairy Month national promotion has shared this important message for 20 years!
You can join in the June excitement by entering our June Dairy Month $10,000 Sweepstakes. From now through July 1st, you have the chance to win a supermarket gift card valued at $500 or our Grand Prize $1,000 gift card!
Our partner the Mr. Food Test Kitchen has produced this June Dairy Month video all about the benefits of the refrigerated dairy aisle, plus an amazing Lemon Yogurt Chicken Stack recipe! This innovative bagel sandwich uses a variety of products that can be found in the refrigerated dairy aisle, including Greek yogurt, lemonade and bagels.
To help kick off the June Dairy Month promotion in your own kitchen, try these tasty recipes below! They were featured in a recent video media tour with our partner Chef Jamie Gwen. You'll have to stay tuned for the video, but for now you can get cooking:
Other ways to participate in June Dairy Month are to check out the delicious products our June Dairy Month sponsoring brands offer!