April 23, 2020
Host Picnic Day in the Comfort of your Home!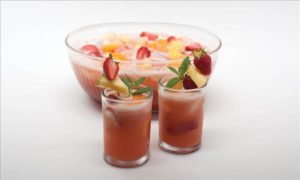 Today is National Picnic Day and while many parks and picnic areas are closed, that doesn't mean you can't have an enjoyable picnic at home with your quarantine partners! Start with these basics to set up your picnic area.
And finally, make your meal! Whether you have a four-course dining experience or a variety of bite-sized snacking foods, celebrate National Picnic Day your way. Afterall, with being at home more often, you have all the time to make the occasion special. Try these recipes for an absolutely delicious at-home picnic!
Snack and Appetizers
Main Items
Fun Drinks
Delectable Desserts
How will you set up your at-home picnic? What are your favorite items to bring to a picnic? Share with us on social media @EasyHomeMeals and using the hashtag #AtHomeEasyMeals.