January 29, 2023
Four R's for Better Balance & a Better You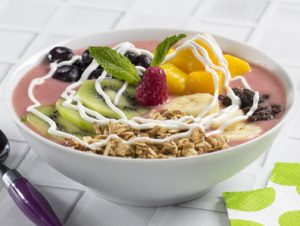 It's a new year, which means it's time to reflect and consider new ways to live a happier, healthier life. As a registered dietitian, wife, mother and small business owner, I know family life can include a hefty dose of chaos. Sometimes hectic schedules really get in the way of healthy meals, adequate exercise, quality sleep and more. Sound familiar? Let's take these four steps to better balance together!
#ReFresh Routines
Step number one is to #ReFresh routines. Humans are creatures of habit. It's true for everyday routines like exercising, grocery shopping, cooking, eating and sleeping. When these routines are in balance, they can add up to a healthier you. But sometimes, even with the best intentions, things can begin to slide. Spelling out your intended routines on paper, and revisiting them often, will help you #ReFresh your routines and stick with healthier habits. Try our Feel-Good Smoothie Bowl to get your mornings started right.
#ReThink Dairy and Frozen Foods
Start by counting how frequently your family eats out, on average. In our minds, we know there are health benefits and cost savings to eating at home more often. But, we don't always follow through. Now, let's #ReThink how the simple act of keeping more dairy and frozen foods on hand could help. Attributes such as convenience, extended shelf life and quick preparation (ready-to-heat or ready-to-eat) can all add up to more home meals being eaten together as a family.
With a little planning, you can shop your way to healthier home meals. Combine healthful meal planning with the right grocery shopping habits to be able to make nutritious, home meals all week long.
#ReStock the Fridge and Freezer
As you plan your meals and related shopping lists, retry old favorites and explore new product innovations. Make sure to #ReStock the fridge and freezer with dairy and frozen foods that can help trim kitchen prep time, stretch your food dollars by bringing restaurant favorites to your home table or allow you to cook once and eat twice. Never underestimate the value of a well-stocked fridge and freezer! Share some photos of your #ReStock efforts and tag @EasyHomeMeals.
#ReImagine Meal Solutions
I'm always looking for new recipe ideas, cooking tips and tricks, food hacks, how-to videos and simple solutions to help me get healthful family meals on the table quickly, easily and consistently. Visiting the updated EasyHomeMeals.com website is a great place to start to #ReImagine better-for-you meal solutions that take minutes, not hours, to prepare.
Plus, you can think of your home table as a place for a wide variety of meals and snacks that include everything from traditional comfort foods to portion-controlled indulgences to meals with bold exotic, global flavors. Have a picky eater at your house? No problem, you'll find something for everyone when you #ReDiscoverDairyandFrozen foods.
Share with us on social media the ways you'd like to #ReDiscoverDairyandFrozen foods @EasyHomeMeals.
About the Author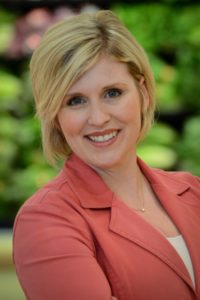 Karen Buch, RDN, LDN is a central Pennsylvania-based Registered Dietitian Nutritionist with over 15 years of experience working in grocery retail. As Founder of Nutrition Connections LLC, Karen uses multi-media communications to help consumers make the connection between food, nutrition and health and provides consulting services to various clients within the food industry.