December 10, 2020
Cheers to National Egg Nog Month!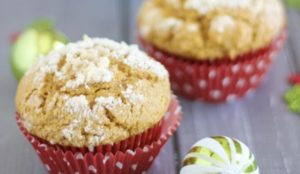 December is National Egg Nog Month and we're all about celebrating! Although the exact origin of egg nog is disputed, most historians can agree that the rich drink came about in the late 1700s. One theory on the name is that it derived from combining the ingredient "egg" with the word "grog," which is what American Colonists called thick drinks[1]. Another idea is from the word "noggin," which meant a small cup or mug[2].
In the 17th century, sherry was the alcohol of choice to make egg nog, along with sugar, milk and of course, eggs. However rum was cheap and quickly became a more popular ingredient[2]. Egg nog is enjoyed primarily during the holiday season due to its fragrant holiday spices, and has been enjoyed for centuries since. Today, an array of variations on the popular beverage have been created, and even expand to rich desserts.
Explore these products and recipes this holiday season and all December-long to celebrate!
Ready-to-Enjoy Egg Nog Products

Egg Nog Dessert Recipes
Egg Nog Beverage Ideas
What are your favorite ways to enjoy egg nog? Do you ever make it from scratch? Share with us on social @EasyHomeMeals!
[1] https://www.thespruceeats.com/origins-of-eggnog-760173
[2] https://www.usatoday.com/story/news/nation/2019/12/04/eggnog-why-called-eggnog-started-riot-west-point/4297711002/