June 13, 2021
6 Crush-Worthy Recipes for National Cupcake Lover's Day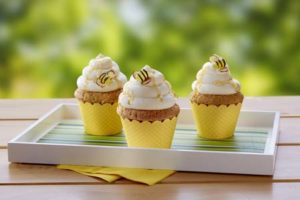 Raise your hand if you love cupcakes! But seriously, is there a more perfect dessert? Delicious cake, sweet frosting and fun decorations all in a wonderfully bite-sized package. It's no wonder they have an entire day dedicated to their adoring fans.
For this National Cupcake Lover's Day, we assembled a sweet collection of delectable recipes that cupcake aficionados are sure to fall head over taste buds for. Scroll down and try not to drool.
HONEY BEE CUPCAKES
Cute, sweet and Insta-ready, these cupcakes are sure to bee a hit to anyone you serve them to.
Do It For The Gram: Make extra bees for decoration around the cupcakes for a post-worthy display.
S'MORES CUPCAKES
What says summer better than s'mores? S'mores cupcakes! This twist on the classic nighttime dessert is one kids and kids-at-heart will love.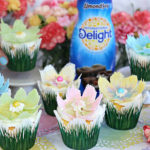 Complete The Experience: Decorate with graham crackers, chocolate bars and toasted marshmallows for that campfire feel.
CHOCOLATE FLOWER CUPCAKES
The season is in full bloom with these lemony, chocolatey, nutty cupcakes that are dressed to impress.
A Sweet Bouquet: Use grass or flower-inspired cupcake liners to enhance the decoration.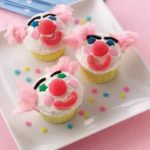 HAPPY CLOWN CUPCAKE
A big red nose. Cotton candy hair. You can't help but smile when you see these kid-friendly little treats.
Get The Family Involved: Have the kids create the clown faces with the decorations.
ICE CREAM SUNDAE CUPCAKES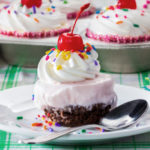 Ever wonder what a next-level cupcake looks like? Here it is! Fresh-baked cupcakes are the base for the ultimate ice cream treats.
Top It: Create a sundae bar with everyone's favorite toppings.
VANILLA CUPCAKES WITH DARK CHOCOLATE PEANUT BUTTER BUTTERCREAM
Moist and indulgent, these cupcakes will win the hearts of peanut butter lovers, chocolate lovers and pretty much any cupcake lover.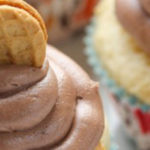 Add Some Texture: Top with a vanilla wafer or peanut butter candies for extra crunch.
What's your favorite flavor of cupcake or frosting? Share with us on social @EasyHomeMeals!