August 17, 2021
15 Amazing After-School Snacks for the Whole Week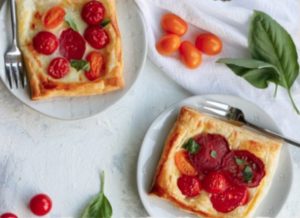 For many, school is back in session which means kids are hungry for those after-school snacks! Busy days are picking back up, and kids often enjoy an energizing snack after they finish a hard day at school. From sweet to savory and everything in between, give your kids something tasty to munch on until dinner with these recipes for each day of the week.

Monday – Go meatless on Mondays with these snack recipes:

Tuesday – Go big on Taco Tuesday with these sizzlin' recipes:

Wednesday – Wonderful recipes to celebrate getting half way through the week:

Thursday – Tasty treats for a thoughtful Thursday:

Friday – Fun and flavorful snacks to keep stocked in your freezer:
What easy breezy recipes do you make for after-school snacks? Share with us on social @EasyHomeMeals!