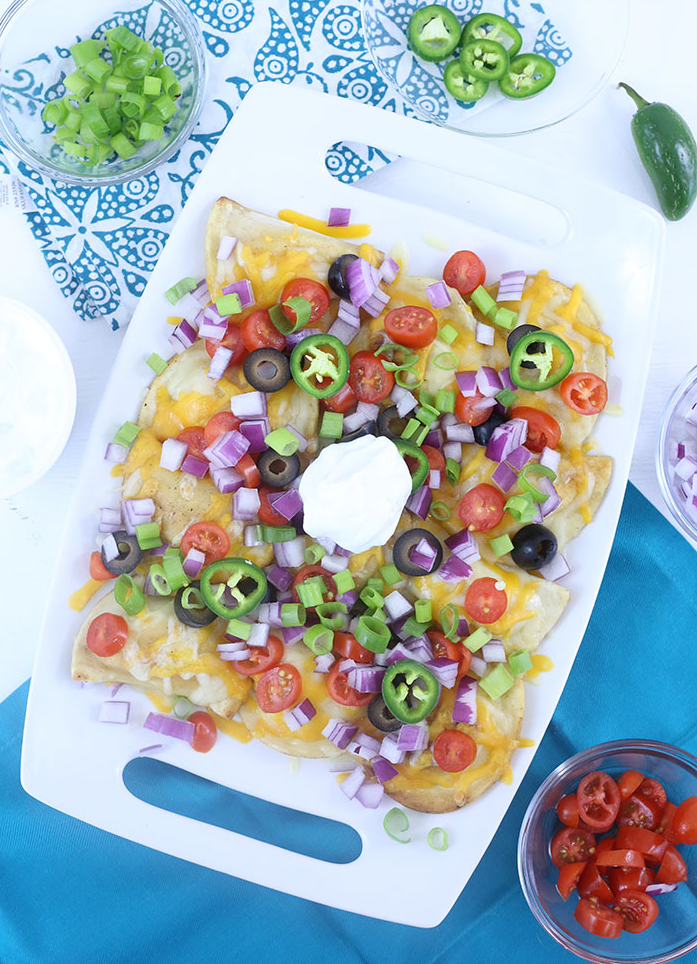 Recipe At A Glance
7 ingredients
15-30 minutes
8+ Servings
CuteFetti's Piergi Nachos are an easy way to entertain a crowd or just your family for game night.
Featured Product
Mrs. T's® Pierogies Classic Onion
Recipe Ingredients
one package of Mrs. T's Pierogies
shredded cheese (optional)
diced tomatoes (optional)
diced onions (optional)
green onions (optional)
black olives (optional)
sour cream (optional)
Recipe Directions
Cook Mrs. T's piergoies as instructed on package.
Once cooked, sprinkle shredded cheese on top of pieorgies until melted.
Add desired toppings.