Ultimate Pancake Breakfast Sandwich with Chipotle Maple Syrup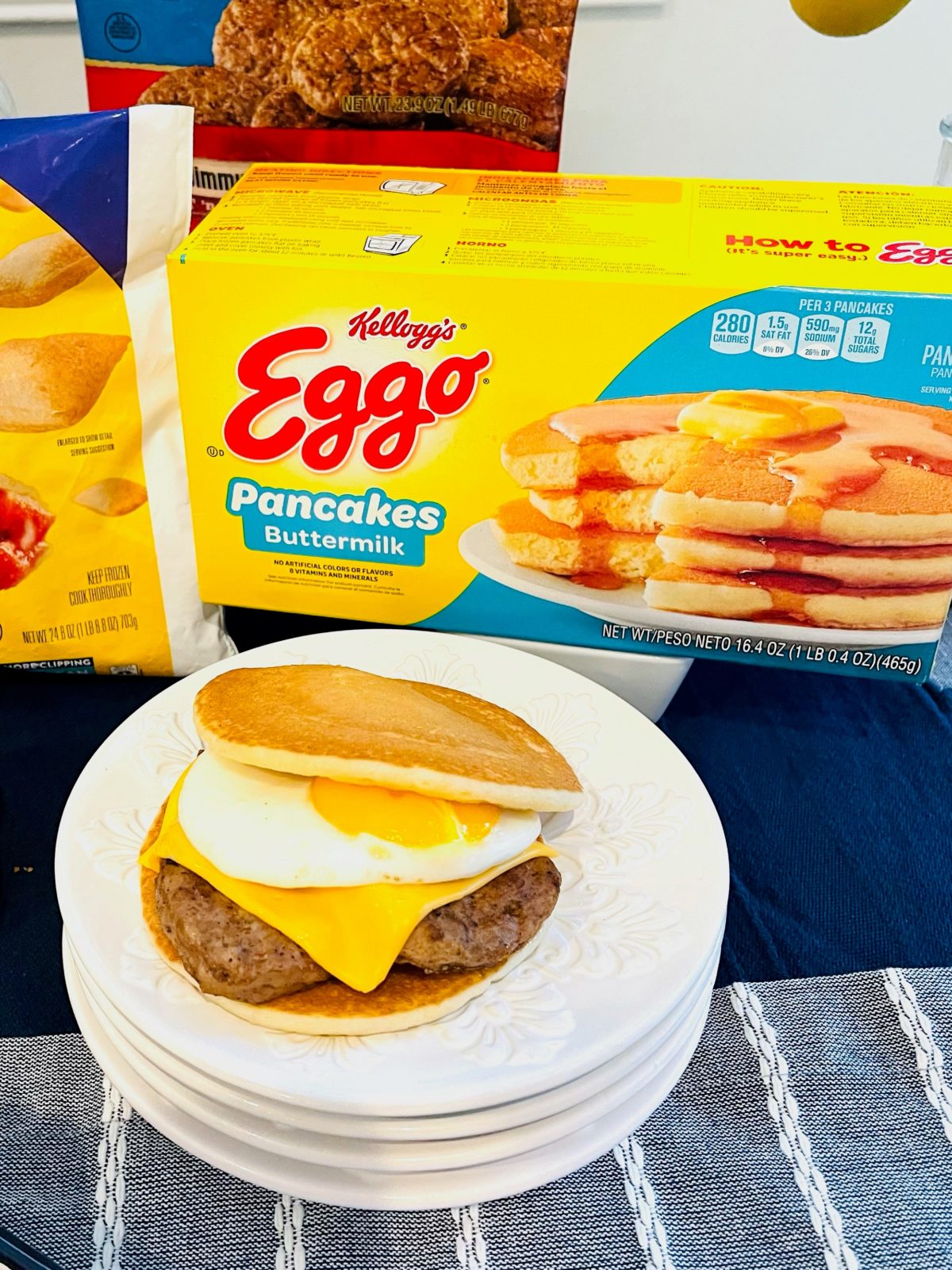 Recipe At A Glance
8 ingredients
Under 15 minutes
2 Servings
This Ultimate Pancake Breakfast Sandwich using Eggo and Jimmy Dean is the hungry eater's totally stackable, satisfying start to the morning!
Sponsored By
Recipe Ingredients
BREAKFAST SANDWICH:
4 frozen buttermilk pancakes
2 fully cooked frozen sausage patties (can substitute with vegetarian sausage patties)
1 teaspoon unsalted butter
2 large eggs
2 slices American cheese
CHIPOTLE MAPLE SYRUP:
1/2 cup maple syrup
2 tablespoons unsalted butter
1 teaspoon adobo sauce from a can of chipotles in adobo
Recipe Directions
Place the frozen sausage patties in a cold skillet over medium heat.
Cook until heated through and golden on both sides.
Top each sausage with a slice of cheese, cover the pan and turn off the heat.
Melt the butter in a sauté pan over medium heat. Add the eggs and cook to the desired doneness.
Warm the pancakes according to package directions.
To make the Chipotle Maple Syrup, combine the ingredients in a small saucepan and bring to a simmer.
Whisk to combine. Keep warm.
To assemble the sandwiches, place 1 sausage patty on 1 pancake. Top with a fried egg and finish with another pancake.
Drizzle with Chipotle Maple Syrup and serve.