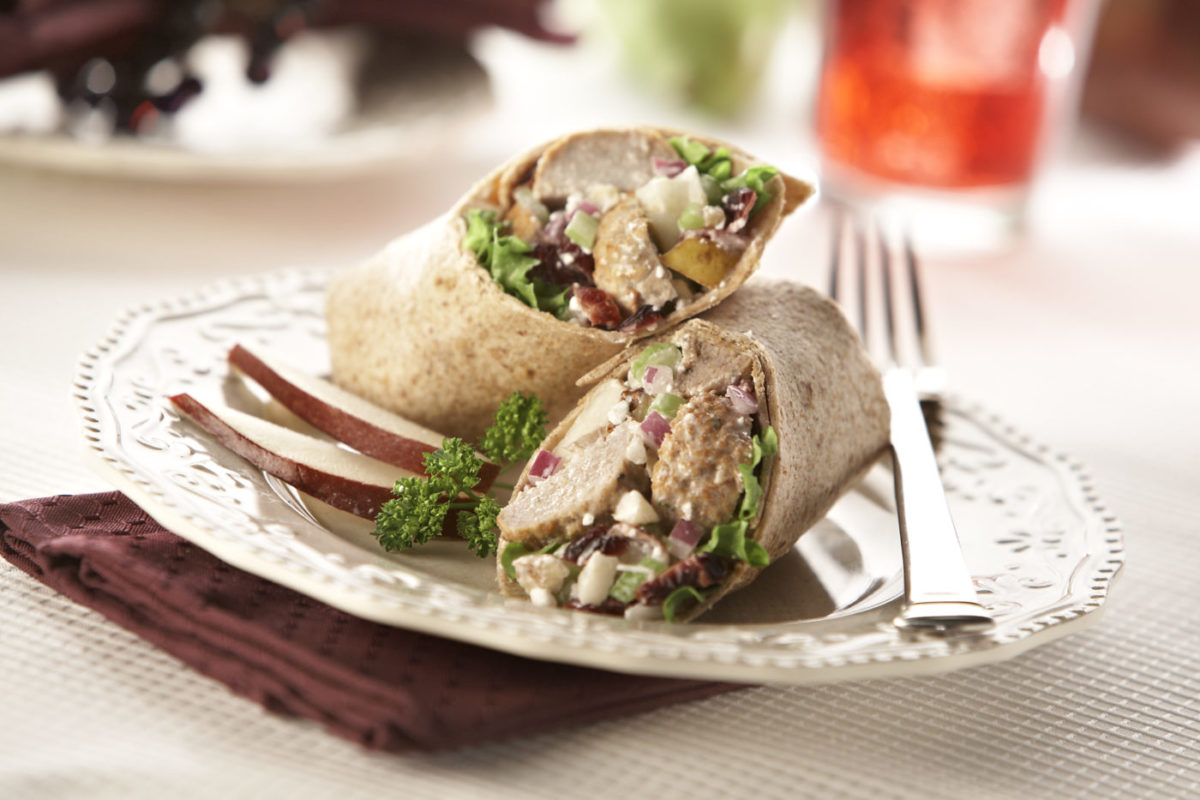 Recipe At A Glance
10 ingredients
Under 15 minutes
4 Servings
Perfect for lunch, dinner, or a snack, Rosina's Turkey Cranberry Wrap is light and fresh. Enjoy more recipes like this in Rosina's cookbook.
Sponsored By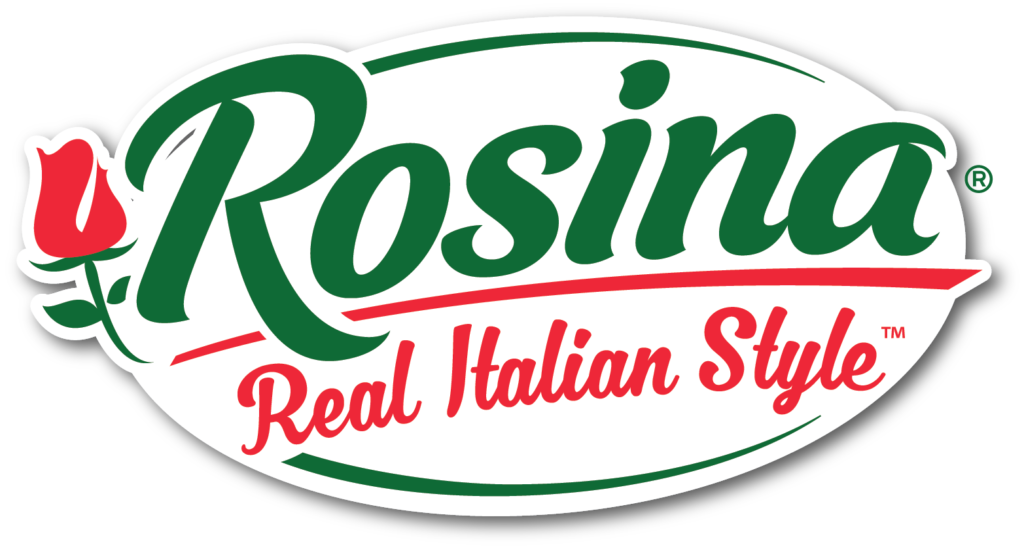 Featured Product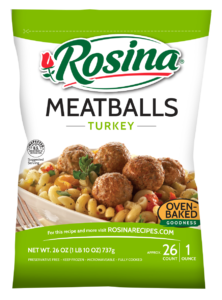 Rosina® Turkey Meatball
Recipe Ingredients
1 package of Rosina Turkey Meatballs
¾ cup cottage cheese
½ cup dried cranberries
¼ cup chopped celery
1 medium pear cored and cubed
2 tablespoons chopped walnuts
½ teaspoon garlic powder
4 ten inch whole wheat tortillas
4 lettuce leaves
¼ cup diced red onion
Recipe Directions
Cook meatballs according to package directions. Allow to cool and cut into halves.
In a large bowl stir together the turkey, cottage cheese, cranberries, celery, pear, walnuts and garlic powder.
Place one lettuce leaf in the center of each tortilla. Top each lettuce leaf with about ¾ cup turkey mixture.
Fold the bottom third of each tortilla partially over the turkey mixture. Fold in the sides and roll- up. Cut the wraps diagonally in half and serve.