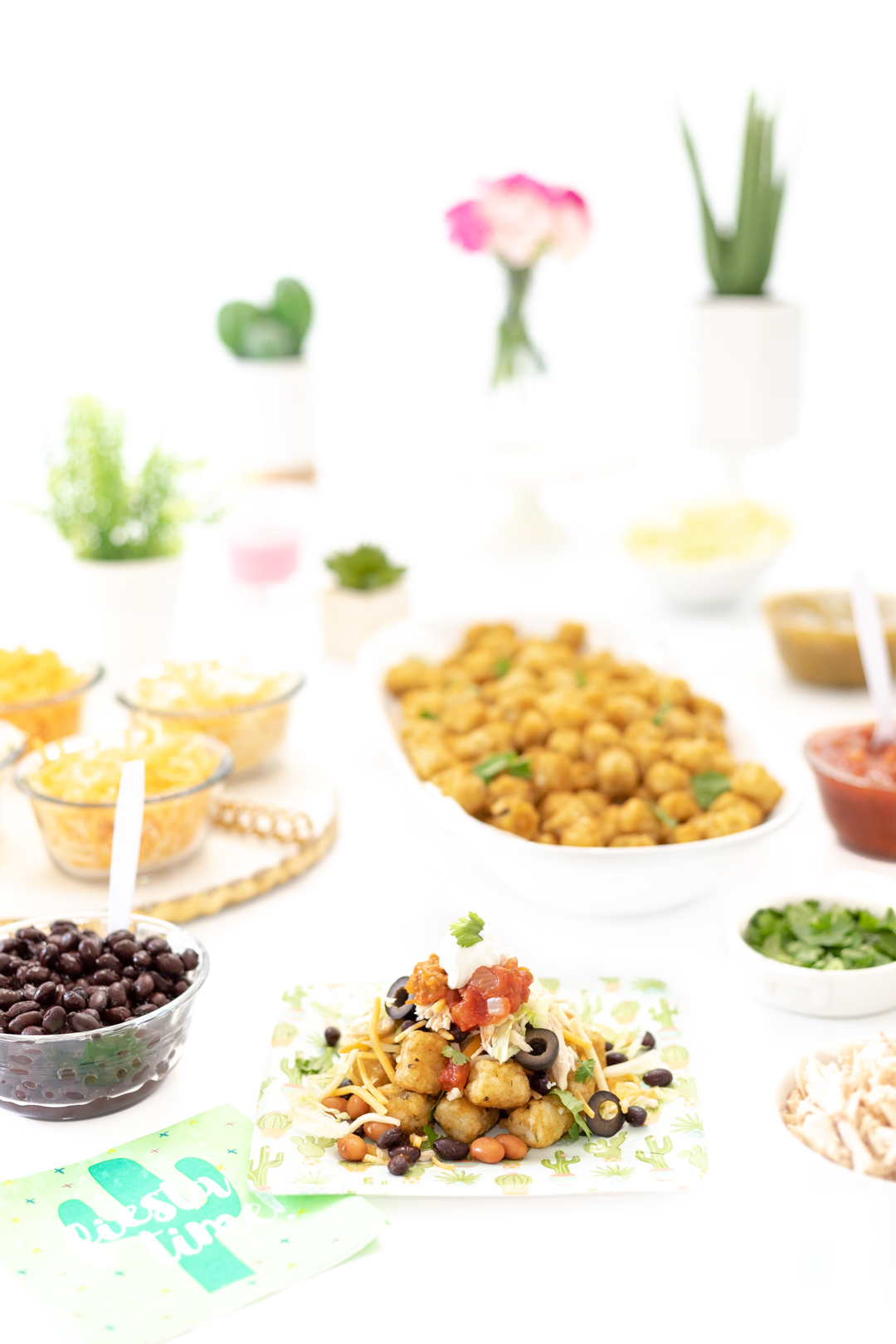 Recipe At A Glance
14 ingredients
15-30 minutes
8+ Servings
What's better than nachos? Totchos–tater not nachos! Cutefetti dishes on how you can create a delicious Totchos Bar. Experiment with a variety of toppings to find your scrumptiously ideal totchos creation!
Recipe Ingredients
Toppings of Your Choice:
Sargento shredded cheese – a variety to choose from
Shredded Chicken or Chicken Chunks
Seasoned Ground Beef or Chili
Bacon, chopped
Beans – a variety to choose fromDaisy Sour Cream
Salsa – a variety of flavors and heat
Guacamole
Shredded Lettuce
Red Onions, chopped
Black Olives, sliced
Jalapenos, sliced
Green Onions, chopped
Cilantro
Recipe Directions
Bake up enough Alexia Potato Puffs to feed your crowd and set out all of the topping options.