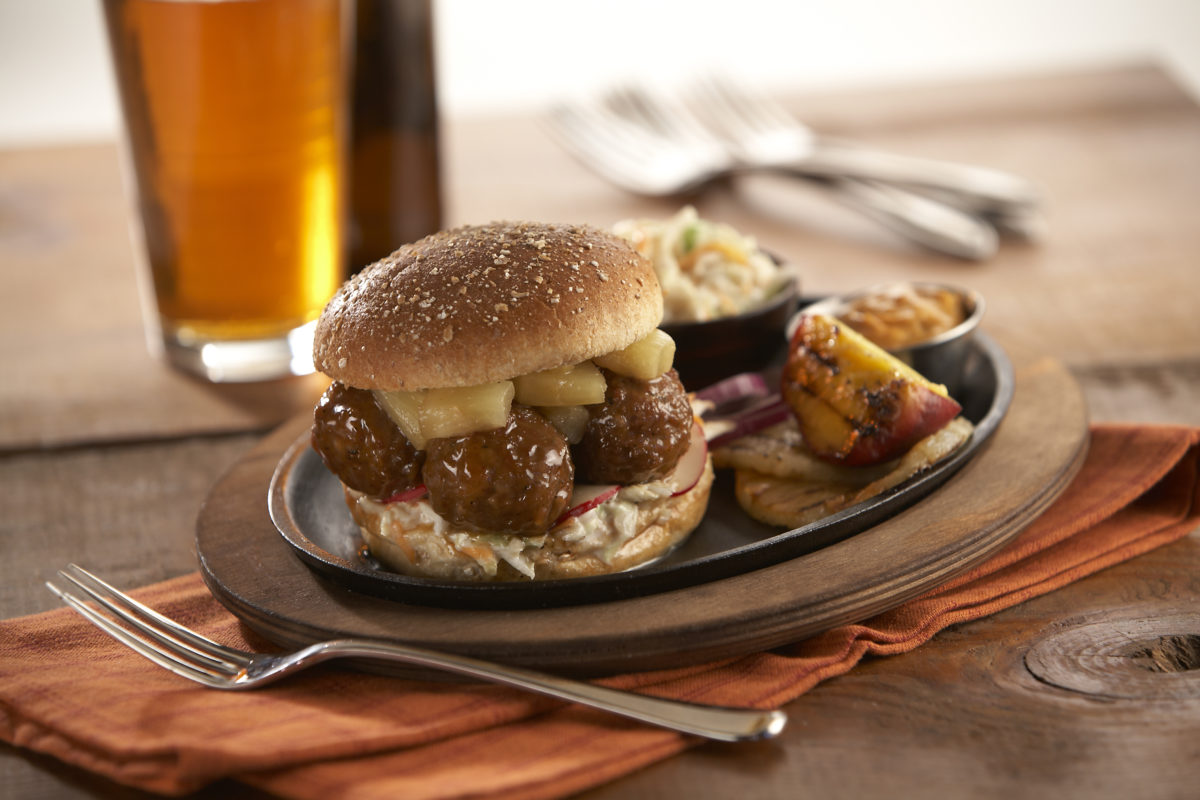 Recipe At A Glance
18 ingredients
Under 15 minutes
4 Servings
A Tangy Hawaiian Sandwich using meatballs makes the perfect summer lunch or dinner, not to mention they are gluten free. Check out more recipes from Rosina'scookbook.
Sponsored By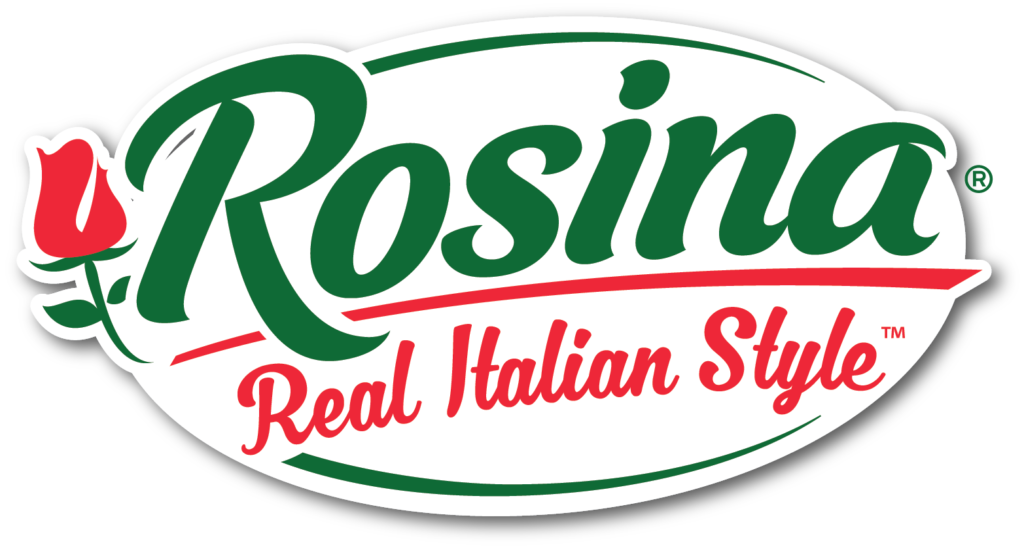 Featured Product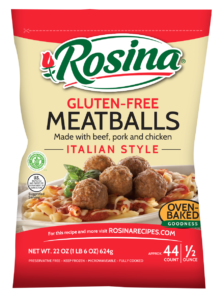 Rosina® Gluten Free Meatballs
Recipe Ingredients
1 Package Rosina Gluten Free Italian Style Meatballs
4 Gluten Free Rolls
For Sauce:

1 Can Pineapple Chunks, drained (save the juice)
1 cup Brown Sugar
3 Tablespoon Cornstarch
2/3 cup Rice Vinegar
2 Tablespoon Gluten Free Soy Sauce
¼ Teaspoon Cayenne Pepper
½ Teaspoon Onion Powder
½ Teaspoon Garlic Powder
½ Teaspoon Black Pepper

Sandwich Condiments:

1 Red Onion, sliced very thinly
4 Radishes, sliced very thinly
1 Bag Asian Coleslaw Mix
1 Bottle Coleslaw Dressing
Siracha Mayonnaise (optional)
Recipe Directions
Place frozen meatballs on microwave-safe dish. Heat one pound on high for two minutes. Rearrange meatballs and heat on high for one additional minute. (Thawed meatballs heat for 1 ½ minutes).
In a saucepan combine reserved pineapple juice, brown sugar, vinegar, soy sauce, cayenne pepper, onion powder, garlic powder, and black pepper. Bring to a simmer until thick whisking to avoid lumps in the sauce.  When meatballs are cooked add to the sauce to keep warm. Stir to coat with sauce. Turn off heat and set aside.
Combine Asian coleslaw mix with 1 cup coleslaw dressing, salt and pepper to taste.
To assemble sandwiches spoon 4 meatballs with sauce onto rolls and place sliced radish, red onion, pineapple chucks and a spoonful of the Asian coleslaw on top.
Optional to top with the Siracha Mayonnaise for additional heat.
Other Recipes You Might Like