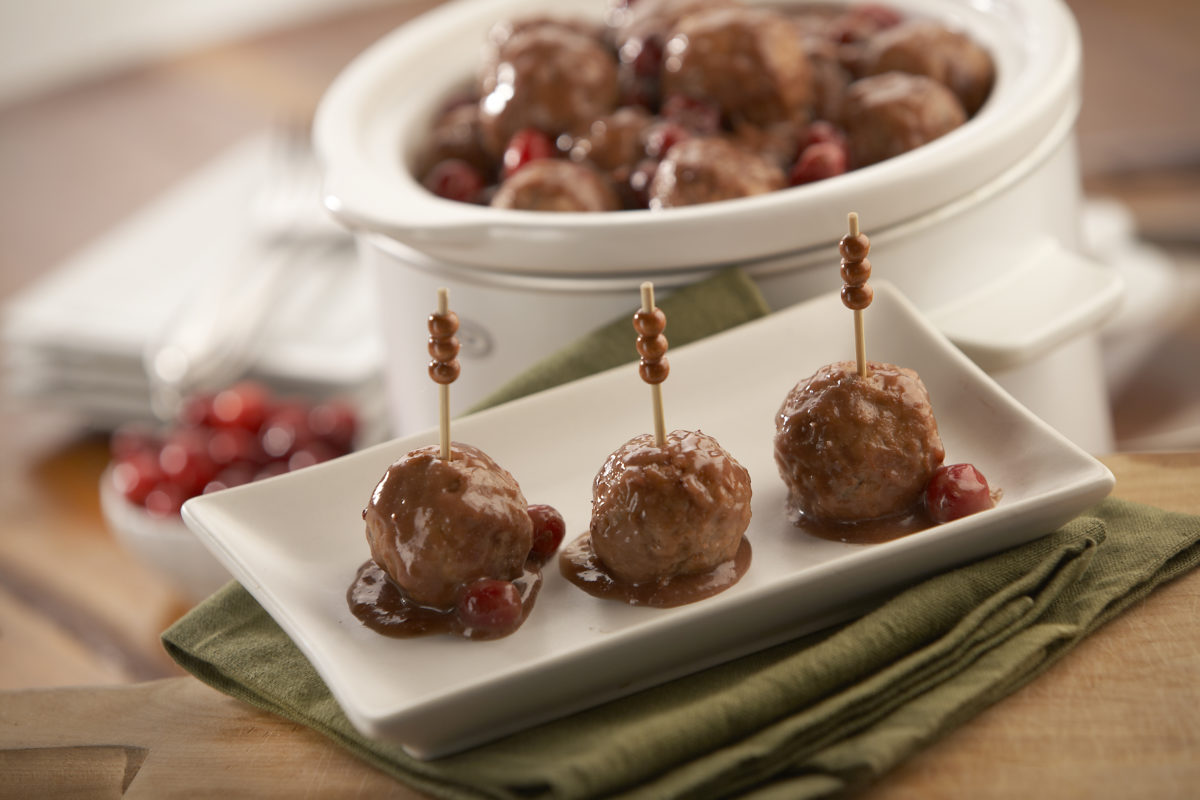 Recipe At A Glance
7 ingredients
Over 30 minutes
8+ Servings
Enjoy the zesty flavors with Rosina's Tangy Cranberry Meatballs. These meatballs are a healthier option using Rosina's turkey meatballs. Find more recipes like this in their meatball cookbook.
Sponsored By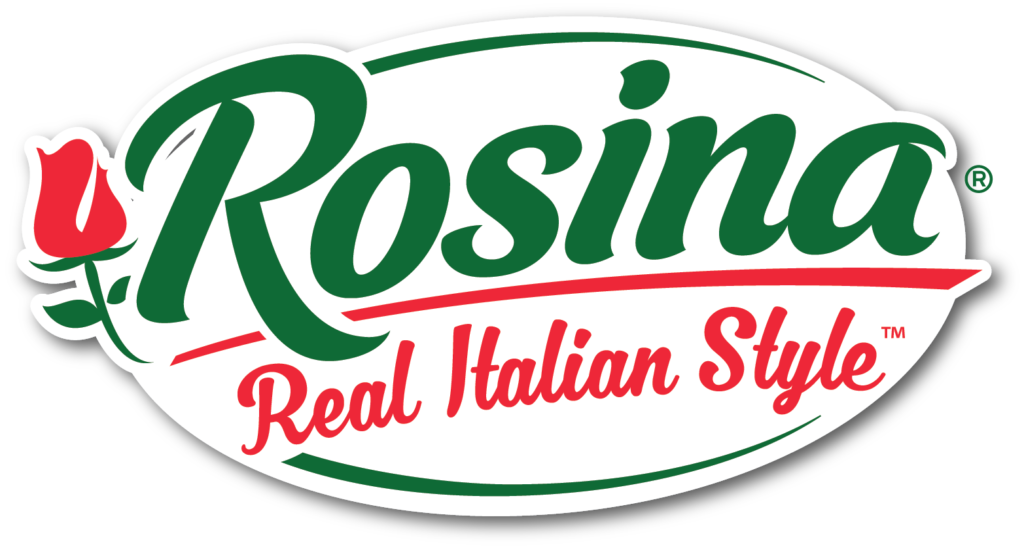 Featured Product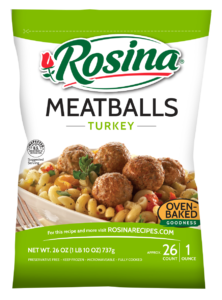 Rosina® Turkey Meatball
Recipe Ingredients
1 bag of Rosina Turkey Meatballs
1, 2oz. package of brown gravy mix
¾ cup of whole-berry cranberry sauce
2 teaspoons Dijon mustard
2 Tablespoons heavy cream
¼ cup sweetened dried cranberries (Optional)
1 Tablespoon minced parsley (Optional)
Recipe Directions
Place frozen Rosina Turkey Meatballs into the slow cooker, and set aside.
Make the brown gravy according to package instructions; stir in the cranberry sauce, mustard, and heavy cream. Stir until well blended; pour over the meatballs in slow cooker and stir to coat evenly.
Cover and cook on low setting for 4 to 5 hours, or on the high setting for 2 to 3 hours.
To serve meatballs use a slotted spoon to remove meatballs to a serving platter; garnish with the dried cranberries and minced parsley if desired.
Other Recipes You Might Like