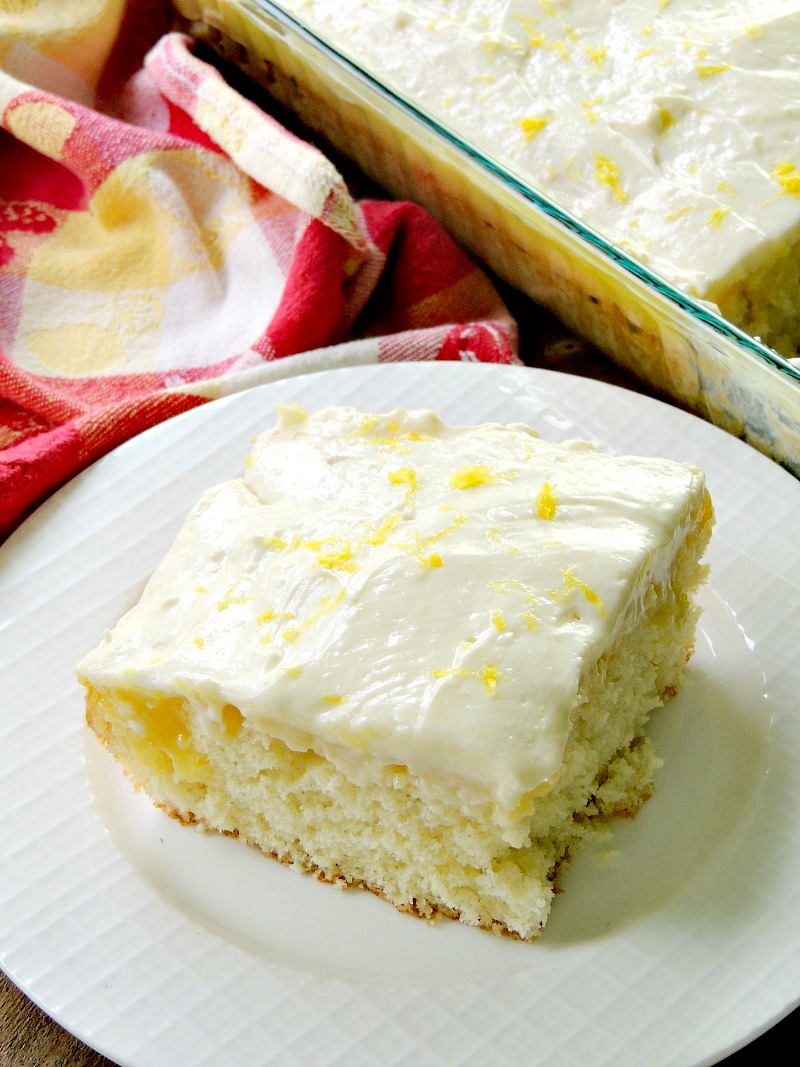 Recipe At A Glance
9 ingredients
Over 30 minutes
8+ Servings
This summertime inspired Sunshine Lemon Poke Cake is filled with delicious lemon flavor and topped with a creamy icing made with yogurt!
Featured Product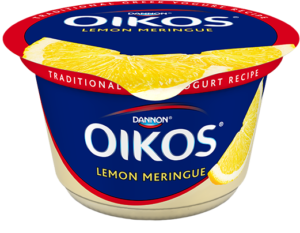 Dannon® Oikos® Lemon Meringue Traditional Greek Yogurt
Recipe Ingredients
For the lemon curd
1/4 pound unsalted butter, room temperature
1 1/2 cup granulated sugar
4 large eggs, whisked
1/2 cup lemon juice (3 to 4 lemons) + the zest of one lemon for garnish* see Cook's Notes
1/8 teaspoon kosher salt
For the frosting
1 (8-ounce) package cream cheese, softened
2 (5.3-ounce) containers Dannon® Oikos® Lemon Meringue Greek yogurt
2 cups powdered sugar
Recipe Directions
Bake the cake according to package instructions.
Meanwhile, in a 2-quart saucepan, melt the butter over medium heat. Once the butter has melted, remove it from the heat and add the sugar and lemon juice, whisk to combine and then add the eggs, whisking well.
Turn the heat down to low and return to the heat. Cook for approx 10 to 12 minutes, whisking constantly until the curd thickens (it should coat the back of a spoon), or until the curd reaches 170 degrees.
Remove from the heat and set aside.
When the cake is done remove it from the oven and, using the handle of a wooden spoon, poke holes all over the cake. Pour the lemon curd over the cake making sure to get as much of it as possible into the holes. Place the cake in the fridge to cool for 30 minutes.
To make the frosting, in a medium mixing bowl using an electric mixer cream together the cream cheese, yogurt, and powdered sugar, continuing to beat until fluffy and fully combined.
Remove the cake from the fridge and spoon dollops of the frosting all over the cake. Using a spatula dipped in hot water, carefully spread the frosting over the top of the cake. Return the spatula to the hot water if the frosting begins to pull the cake up.
Sprinkle lemon zest over the top of the cake.
Cover the cake with a lid, or foil, and store in the refrigerator.