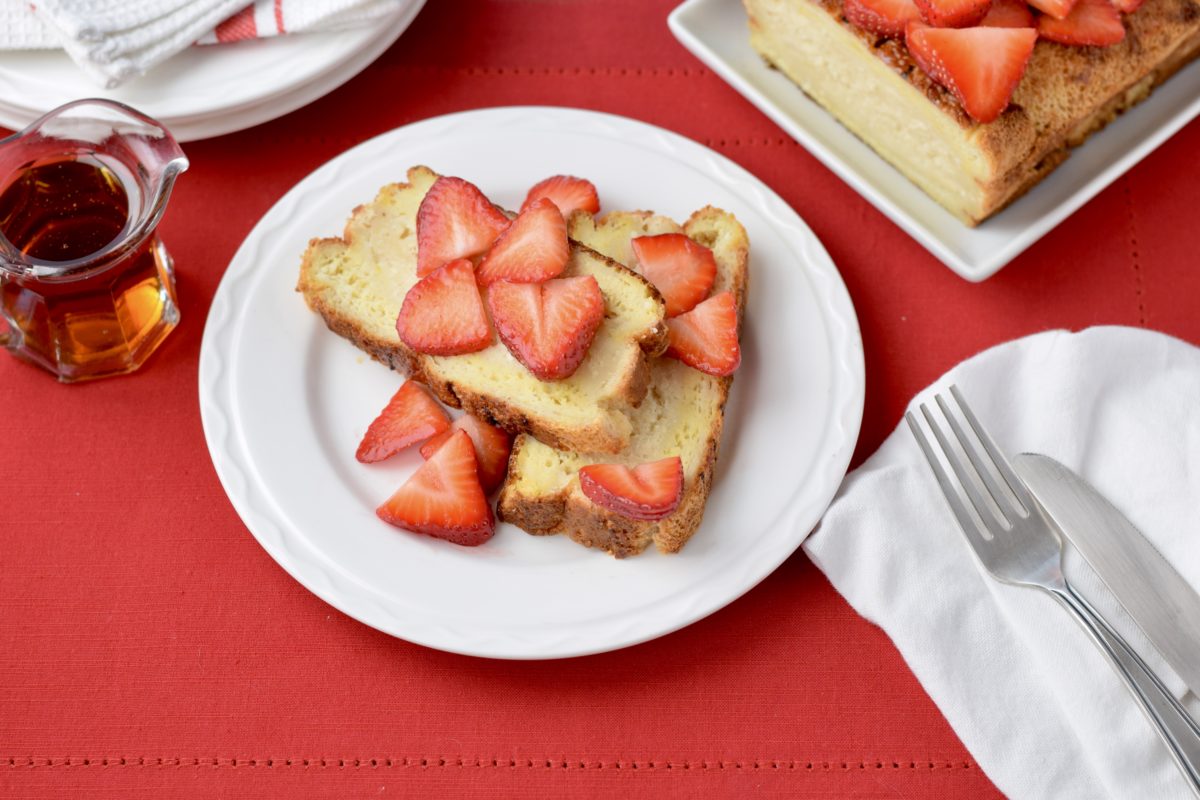 Recipe At A Glance
11 ingredients
Over 30 minutes
6 Servings
Start your day with this delicious stuffed french toast make with protein-packed Hood Cottage Cheese with Strawberry!
Sponsored By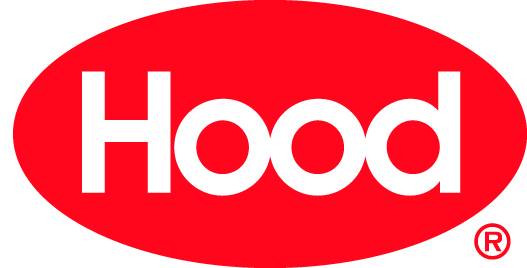 Featured Product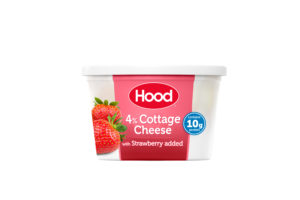 Hood Cottage Cheese with Strawberry Added
Recipe Ingredients
Filling Mixture
8 ounces reduced-fat cream cheese, at room temperature
1 large egg
1/2 cup Hood® 4% Cottage Cheese with Strawberry Added
1/4 cup all-purpose flour
1 2/3 cup powdered sugar
1 tsp. pure vanilla extract
Bread Mixture
4 large eggs
1 cup Hood 2% Reduced Fat Milk
1 tsp. ground cinnamon
9 – 10 slices large sandwich bread, crusts removed, cut to fit the loaf pan
3 cups sliced fresh strawberries
Recipe Directions
Preheat oven to 350˚F. Grease a 9 x 4-inch loaf pan with butter.
To make the filling, place the cream cheese and egg in a small food processor and blend until smooth. Add the cottage cheese and blend for 30 seconds or until smooth. Transfer to a medium mixing bowl. Add the flour, sugar, and vanilla. Mix until smooth.
To make the bread mixture, whisk the eggs, milk, and cinnamon in a large mixing bowl until completely combined. Dip each slice of bread into the mixture. Line the bottom of the loaf pan with the bread so that it's completely covered. Repeat once to make two layers of the egg-dipped bread. Top the bread with the filling mixture.  Add two more layers of bread on top of the filling.
Bake for 55-60 minutes.  Allow the loaf to rest for 15 minutes in the pan before turning out onto a cooling rack and cooling for another 10 minutes.
To serve, cut into 12 slices and top each serving (2 slices) with equal amounts of strawberries.
Other Recipes You Might Like